Latest Articles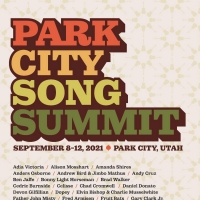 Park City Song Summit Tickets Now On-Sale
by Sarah Jae Leiber - June 15, 2021
Musical performance and Lab conversations with: Adia Victoria, Amanda Shires, Andrew Bird & Jimbo Mathus, Cedric Burnside, Celisse, Devon Gilfillian, Fred Armisen, Iron & Wine....
Audiophile Vinyl Reissue Series Acoustic Sounds Celebrates Impulse! Records 60th Anniversary
by Sarah Jae Leiber - April 26, 2021
The Impulse! 60 series will kick off on May 14 with two of the four releases that launched the label known as The House That Trane Built, in 1961: Ray Charles' singular and long-out-of-print Genius + Soul = Jazz and Gil Evans Orchestra's superb Out of the Cool. Charles' album will also be made avail...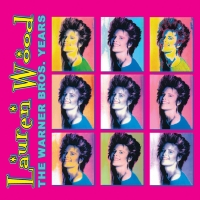 Lauren Wood to Release Compilation of Greatest Hits, Out Feb. 14
by Abigail Charpentier - January 28, 2020
The 1990 romantic comedy Pretty Woman is notable for its stars, Julia Roberts and Richard Gere, and of course, the theme song that inspired it, Roy Orbison's Number One hit "Oh, Pretty Woman." Yet there's another song closely associated with the film – the adult contemporary smash "Fallen" by Lauren...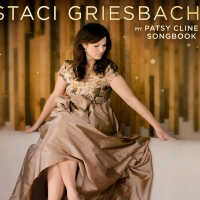 Rediscover Patsy Cline with First-Ever Jazz Tribute, Debut from Artist Staci Griesbach
by Sarah Jae Leiber - August 20, 2019
Patsy Cline's trailblazing spirit is remembered in a?oeMy Patsy Cline Songbook,a?? the first-ever, full-length jazz tribute album arriving August 23, 2019.  Drawing on her country roots, vocalist Staci Griesbach's debut album explores looking at the Nashville Songbook as another treasure trove to co...

Travis Celebrates 25th Anniversary Of Career-Defining Year
by Tori Hartshorn - April 30, 2019
1999 marked a momentous year for Scottish rock band Travis. Singer/songwriter Fran Healy, guitarist Andy Dunlop, drummer Neil Primrose, and bassist Dougie Payne had been together since the beginning of the decade, and were gearing up for the release of their sophomore album, The Man Who, following t...

Clarence Avant To Be Honored With The GRAMMY Salute To Industry Icons Award
by Kaitlin Milligan - January 25, 2019
The Recording Academy and Clive Davis will present the annual Pre-GRAMMY® Gala on Saturday, Feb. 9, 2019, at The Beverly Hilton, the evening preceding the 61st Annual GRAMMY Awards®. As part of the celebration, Clarence Avant will be recognized as the 2019 GRAMMY Salute To Industry Icons® honoree fo...