Baryshnikov Arts Center Announces Spring 2018 Music Series Starting 1/16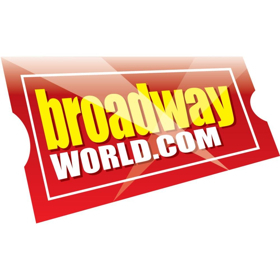 Baryshnikov Arts Center (BAC) announces the Spring 2018 Music Series, which runs January through April and features an eclectic lineup of premieres and performances by international musicians. All performances will be held at BAC (450 West 37th Street, Manhattan). Tickets ($20-25) are on sale now at bacnyc.org or 866-811-4111.
The series begins January 16 at 7:30PM in the Jerome Robbins Theater with a World Premiere from pianist and composer Anton Batagov, one of the most significant figures of Russian contemporary music. His Different Things, commissioned through BAC's inaugural Cage Cunningham Fellowship, will be performed by the composer at the piano with the Attacca Quartet, double bass, and four voices. Batagov's new work is paired with Beethoven's String Quartet op. 18 no. 6 performed by the Attacca Quartet, who was in residence at The Metropolitan Museum of Art during the 2014-15 season and is praised by The Strad for "maturity beyond its members' years."
Next, a program on February 22 at 7:30PM in the Jerome Robbins Theater brings together an ensemble of heralded instrumentalists (Joshua Rubin, clarinet; Geoff Nuttall, violin; Christopher Costanza, cello; and Sarah Rothenberg, piano) with award-winning lighting designer Jennifer Tipton. Together, they will create a theatrical rendition of the French composer Olivier Messiaen's Quartet for the End of Time - a "work of transcending beauty" (The Wall Street Journal).
A night of cinema and music in the Jerome Robbins Theater on March 14 features a screening of The Cabinet of Dr. Caligari and the New York Premiere of Stephen Prutsman's score written for the 1920 silent horror film. Prutsman's colorful composition, performed live by the Puck Quartet, incorporates myriad musical styles from the German expressionist era.
Finally, on April 18 is a BAC Salon with Tarek Yamani, a Lebanese-American pianist who reinvents classical Arabic music through original jazz compositions. The John Cage & Merce Cunningham Studio, with cabaret-style seating and beverages provided, lends itself to the intimacy of a jazz club in two sets, at 7PM and 9PM.
Leadership support for music programming in 2018 is provided by the Anne and Chris Flowers Foundation and the Thompson Family Foundation.
Additional Spring 2018 performances and residencies will be announced in January.
Tickets for BAC's Spring 2018 Music Series are on sale now and can be purchased online or by phone: BACNYC.ORG / 866 811 4111. A complete schedule of BAC Spring 2018 Music Series follows.
BARYSHNIKOV ARTS CENTER SPRING 2018 MUSIC SERIES
Anton Batagov + Attacca Quartet
January 16 / Tuesday at 7:30PM
Jerome Robbins Theater
Tickets $25
Running Time: 60 Minutes
Anton Batagov is "a Russian Terry Riley" - Los Angeles Times
Attacca Quartet possesses "a musical maturity far beyond its members' years" - The Strad
Program
Anton Batagov: Different Things for piano, string quartet, double bass, and four voices (2017) (World Premiere)
L. van Beethoven: String Quartet op. 18 no. 6 (1800)
This varied evening of music includes a World Premiere from influential post-minimalist Russian composer and pianist Anton Batagov, paired with a Beethoven masterwork performed by one of America's premier young ensembles. Anton Batagov's Different Things was commissioned through BAC's Cage Cunningham Fellowship. Messiaen's Quartet for the End of Time
Lighting by
Jennifer Tipton
February 22 /
Thursday
at 7:30PM
Jerome Robbins
Theater
Tickets $25
Running Time: 60 Minutes
Messiaen's Quartet is "the most ethereally beautiful music of the twentieth century" - The New Yorker
Program
O. Messiaen: Quartet for the End of Time (1941)
Messiaen expresses his deep faith in a timeless musical work, which he composed and premiered while in confinement at a prisoner-of-war camp in Germany. An all-star ensemble of instrumentalists and illustrious lighting designer Jennifer Tipton create a theatrical rendition of the iconic work.
Joshua Rubin, clarinet
Geoff Nuttall, violin
Christopher Costanza, cello
Sarah Rothenberg
, piano Screening of The
Cabinet
of Dr. Caligari
Music by Stephen Prutsman (N.Y. Premiere)
Performed Live by Puck Quartet
March 14 / Wednesday at 7:30PM
Jerome Robbins
Theater
Tickets $25
Running Time: 60 Minutes
"Caligari creates a mindscape, a subjective psychological fantasy." - Roger Ebert
Composer Stephen Prutsman exhibits "multistyled facility." - The New York Times
Robert Wiene's 1920 silent film is a quintessential example of German expressionist cinema. New York's Puck Quartet accompanies the screening with Stephen Prutsman's inventive score for string quartet, touching on styles of the period ranging from late romantic to cabaret to carnival.
BAC Salon: Tarek Yamani
Afro-Tarab for Two
April 18 / Wednesday at 7PM and 9PM
John Cage
& Merce Cunningham Studio
Tickets $20
Running Time: 60 Minutes
"The pianist exploits the most expressive musical idiom of his adopted city (jazz) to explore, transform, transfigure and shed fresh light on the music of his rooted, real homeland." - Time Out
"A magician with his chromatics and disquieting passing tones." - New York Music Daily Critically acclaimed Lebanese-American composer and pianist Tarek Yamani explores classical Arabic music within the frameworks of African-American jazz. The result, a genre often dubbed as "Afro-Tarab," takes audiences on a journey from late 1800's Egypt and Iraq to contemporary New York.
ABOUT THE ARTISTS
Russian post-minimalist composer and pianist Anton Batagov is a graduate of the Gnessin School and the Moscow Tchaikovsky Conservatory, and prizewinner of the International Tchaikovsky Competition (1986) and other competitions. Batagov introduced music by John Cage, Morton Feldman, Steve Reich, and Philip Glass to Russian audiences. The language of his compositions is rooted in the harmonic and rhythmic patterns of Russian church bells and folk songs seamlessly mixed with the spirit of Buddhist philosophy, the dynamic pulse of early Soviet avant-garde, and the unfading appeal of progressive rock music. Batagov's works feature a unique sense of large-scale architecture and textured emotionalism. His discography includes over 40 albums. In 2009, Batagov received the prestigious Steppenwolf Award in the Best Music category. In 2013, New York Public Radio radio named his album Tayatha (with Yungchen Lhamo) among the top 10 contemporary classical releases of the year. His 2015 recording I Fear No More, a symphonic/rock vocal cycle performed by the Russian State Symphony Orchestra, conducted by Vladimir Jurowski, was nominated for International Classical Music Awards.
The internationally acclaimed Attacca Quartet was formed at the Juilliard School in 2003 and made their professional debut in 2007 as part of the Artists International Winners Series in Carnegie Hall's Weill Recital Hall. In the 2017-2018 season, the Attacca Quartet will be touring extensively throughout the United States and abroad. Highlights of the season will include appearances at Wolf Trap, Carnegie Hall Neighborhood Concerts, Carolina Performing Arts, Bay Chamber Concerts, Glema Mahr, Cranbrook Music Guild, Huntsville Chamber Music Guild, Bologna Performing Arts, Lincoln Friends of Chamber Music, Friends of Music in Troy, Symphony Augusta, the Garmany Chamber Music Series, Lyrica Chamber Music, and many more. The group will also present an ongoing series at Trinity Lutheran Church in Manhattan entitled Based on Beethoven, featuring performances of the complete Beethoven string quartets. The group currently serves as the Ensemble-in-Residence at the School of Music at Texas State University. The Attacca Quartet's most recent album release included string quartet works of Michael Ippolito. These works were performed as part of the group's residency at National Sawdust in Brooklyn, including three concerts of works by living composers. The group's next recording project will feature string quartet works of Caroline Shaw.
For three decades, cellist Christopher Costanza has enjoyed an exciting and varied career as soloist, chamber musician, and teacher. A winner of the Young Concert Artists International Auditions and the recipient of a Solo Recitalists Grant from the National Endowment for the Arts, Costanza has performed to enthusiastic critical acclaim throughout the U.S., Europe, Canada, South America, Australia, New Zealand, China, and South Korea. In 2003, he joined the St. Lawrence String Quartet, Ensemble in Residence at Stanford University. A strong proponent of contemporary music, he has worked extensively with the world's leading composers, such as John Adams, Osvaldo Golijov, Olivier Messiaen, and Pierre Boulez. Costanza's discography includes chamber music and solo recordings on the EMI/Angel, Nonesuch, Naxos, and Albany labels, and he has launched an innovative website, costanzabach.stanford.edu, featuring his recordings of the Six Suites for Solo Cello by J.S. Bach. Costanza received a Bachelor of Music and an Artist Diploma from the New England Conservatory of Music in Boston.
Violinist Geoff Nuttall studied under the tutelage of Lorand Fenyves at The Banff Centre, the University of Western Ontario, and the University of Toronto, where he received his bachelor of arts. In 1989, Nuttall, co-founded the St. Lawrence String Quartet. As first violinist of this world-renowned foursome, he has performed well over 2000 concerts throughout North and South America, Europe, Australia, and Asia. He has received two Grammy nominations for the St. Lawrence Quartet's recording Yiddishbbuk, a collection of works by the Argentinean-American composer Osvaldo Golijov. Their premiere recording of Robert Schumann Quartets won a Juno Award, granted by the Canadian Academy for Arts and Sciences for Best Classical Album, as well as the coveted German critic's award Preis der Deutschen Schallplattenkritik. Since winning the Banff International String Quartet Competition and the Young Concert Artist Auditions in the early 1990s, the St. Lawrence String Quartet has performed at Carnegie Hall, Lincoln Center, Metropolitan Museum, Kennedy Center, London's Wigmore Hall, Royal Concertgebouw Hall in Amsterdam, Theatre de Ville Paris, Tokyo's Suntory Hall, and the White House for President Clinton and guests.
Pianist and director Sarah Rothenberg has been artistic director of Da Camera in Houston since 1994 and general director since 2011. Previously, she was co-founding artistic director of the Bard Music Festival. Her interdisciplinary productions linking music, literature, and art have been presented by Great Performers at Lincoln Center, the Kennedy Center, The Getty Museum, Barbican Centre, The Concertgebouw, and across the U.S., and include A Proust Sonata (NY premiere in January 2018 at Alliance Francaise), The Blue Rider (Miller Theater and Works & Process at the Guggenheim), Moondrunk (Lincoln Center New Visions), and In the Garden of Dreams, as well as programs on Kafka, Akhmatova, Thomas Mann and collaborations with poets John Ashbery, Cees Nooteboom, and Adam Zagajewski. She premiered and appeared in over 75 performances of Martha Clarke's Cheri at the Signature Theater, Covent Garden, and Ravenna Festival. An award-winning recording artist, her most recent CDs are Rothko Chapel: Feldman, Satie, Cage on ECM and Messiaen Visions de l'Amen with Marilyn Nonken on Bridge. Her research and performances include U.S. premieres and recordings of works of Fanny Mendelssohn (Das Jahr) and Russian avant-garde composers of the 1910's-20's Nikolai Roslavetz, Alexander Mosolov, and Arthur Lourié. She has also performed over 80 world premieres, including works of Charles Wuorinen, Joan Tower, Tobias Picker, Gunther Schuller, Oliver Lake, and George Tsontakis. Her writings appear in Threepenny Review, Brick, Conjunctions, Nexus, and The Musical Quarterly. A graduate of the Curtis Institute of Music, she studied the music of Olivier Messiaen in Paris with the composer's wife, pianist Yvonne Loriod. In 2000, she received the Medal of Chevalier in the Order of Arts and Letters from the French government.
Joshua Rubin is a founding clarinetist and co-artistic director of the International Contemporary Ensemble (ICE), where he oversees the creative direction of more than 140 events per season in the United States and abroad. As a clarinetist, the New York Times has praised him as "incapable of playing an inexpressive note." He holds degrees in biology as well as music, and his interest in electronic music throughout his career has led him to work on making these technologies easier to use for both composers and performers. Rubin can be heard on recordings from the Nonesuch, Kairos, New Focus, Mode, Cedille, Naxos, Bridge, Sony, New Amsterdam, and Tzadik labels. His album There Never is No Light is available on ICE's Tundra label. He has been featured as a soloist with the Seattle Symphony under Ludovic Morlot and at the Mostly Mozart Festival at Lincoln Center, in engagements with the Nagoya Philharmonic Orchestra and the Saint Paul Chamber Orchestra, and, this season, will give performances of new music across the U.S. and in Canada, France, Peru, UAE, Mexico, and the U.K.
Jennifer Tipton is well known for her lighting for theater, opera, and dance. Her recent work in theater includes Richard Nelson' s Illyria at The Public Theater. Her recent work in opera includes Gounod's Romeo et Juliette at the Metropolitan and her recent work in dance includes Alexei Ratmansky's Romeo and Juliet for the Bolshoi Ballet. She teaches lighting at the Yale School of Drama. She received the Dorothy and Lillian Gish Prize in 2001, the Jerome Robbins Prize in 2003 and in 2008 she was awarded the USA "Gracie" Fellowship and a MacArthur Fellowship.
Pianist, composer and conductor Stephen Prutsman was Artistic Partner with the St. Paul Chamber Orchestra from 2004-2007. From 2009-2012 he was the Artistic Director of the Cartagena International Festival of Music, South America's largest festival of its kind. In the early 1990's he was a medal winner at the Tchaikovsky and Queen Elisabeth Piano Competitions, and received the Avery Fisher Career Grant. Since then he has performed the classical concerto repertoire as soloist with many of the world's leading orchestras and his classical discography includes acclaimed recordings of the Barber and McDowell concerti with the Royal Scottish National Orchestra and National Symphony Orchestra of Ireland. As a composer, Prutsman's long collaboration with Grammy Award winning Kronos Quartet has resulted in over 40 arrangements and compositions for them. Other leading artists and ensembles who have performed his compositions and arrangements include Leon Fleisher, Dawn Upshaw, the St. Lawrence String Quartet, Yo-Yo Ma, Spoleto USA, and the Silk Road Project. In 2010, his song cycle Piano Lessons was premiered by Upshaw and Emanuel Ax at Carnegie Hall, the Concertgebouw, Disney Hall, and the Barbican Centre. As a pianist or arranger outside of the classical music world he has collaborated with Tom Waits, Rokia Traore, Joshua Redman, Jon Anderson of YES, Sigur Rós, and Asha Bhosle. Passionate about the value of music for all, Prutsman is involved in several projects with missions to create enjoyable artistic or recreational environments for children on the autistic spectrum and their families.
Formed in 2013 at Purchase College Conservatory of Music, The Puck Quartet was selected in 2016 to participate in the St. Lawrence String Quartet Chamber Music Seminar, and was invited to perform in their International Showcase at Bing Concert Hall in Palo Alto, CA. In past years, the quartet has participated in the Robert Mann String Quartet Institute at the Manhattan School of Music and the Beethoven Institute at Mannes, and was the featured artist of the inaugural concert of the Under the Spire concert series in Southport, Connecticut. In 2014, supported by an award from the Marx Family Foundation, Puck gave the world premiere performance of Ascension, a new work by composer Jason Eckardt. Upcoming engagements include a concert with the Rhinebeck Chamber Music Society and a return to Stanford as part of the part of the St. Lawrence String Quartet's Emerging String Quartet Program in the fall of 2018. While participating in the 2017 Ensemble Connect Audience Engagement Institute at Carnegie Hall, Puck worked closely with members of Decoda to develop an interactive performance that they brought to community centers around Queens. They are currently engaged in developing ways to continue using this unique performance paradigm to bring music to all. They have received coaching from and worked closely with members of the St. Lawrence, Juilliard, Orion, Belcea, Tokyo, American, and Brentano String Quartets. Members of the Puck Quartet hold degrees from SUNY Purchase, Cleveland Institute of Music, New York University, and Yale University.
Tarek Yamani is an American-Lebanese New York-based composer and self-taught jazz pianist. In 2010, he won the Thelonious Monk International Jazz Composers Competition for his composition Sama'i Yamani featuring Syrian singer Rasha Rizk. Since the release of his debut Ashur in 2012, Yamani has been dedicated to exploring relationships between African-American Jazz and Arabic rhythms/maqams which are most evident in his second album Lisan Al Tarab: Jazz Conceptions in Classical Arabic. In 2016, Yamani was commissioned by the Abu Dhabi Music & Arts Foundation to write new work based on the rhythms of the Arabian Gulf. The new work entitled Peninsular was released in March 2017 and had its world premiere at the Abu Dhabi Festival 2017. Yamani has been fortunate to share the stage with luminaries such as Wayne Shorter, Richard Bona, Zakir Hussein, Esperanza Spalding, Antonio Sanchez, and Vinnie Coliauta and has performed in venues such as the United Nations Assemble Hall, Gran Teatro de la Habana, The Smithsonian Institute, MuCEM museum, NYU (Abu Dhabi Festival), The Blue Whale, The Detroit Institute of Arts, and Sunset Sunside. In April 2013, Yamani founded, organized, and produced a cutting-edge performance called Beirut Speaks Jazz which aims to promote jazz in Lebanon. Yamani is the recipient of many awards such as the Givanas Foundation grant, the Prins Bernhard Culture fund, the Thelonious Monk Composers Competition prize, the Betty Carter Jazz Ahead residency, and the Composer's Platform Commission by the Abu Dhabi Festival. He scored the music of I Say Dust, a film by Darine Hotait which screened in over 70 festivals around the world and was shown on BBC, Sundance TV, and AMC Network. As a writer, Yamani has self-published two books: Duple vs Triple: A Melodic Approach to Mastering Polyrhythms in Jazz and other Groove-Based Music and The Percussion Ensemble of the Arabian Peninsula.
ABOUT BARYSHNIKOV ARTS CENTER (BAC)
BAC is the realization of a long-held vision by artistic director Mikhail Baryshnikov to build an arts center in Manhattan that would serve as a gathering place for artists from all disciplines. BAC's opening in 2005 heralded the launch of this mission, establishing a thriving creative laboratory and performance space for artists from around the world. BAC's activities encompass a robust residency program augmented by a range of professional services, including commissions of new work, as well as the presentation of performances by artists at varying stages of their careers. In tandem with its commitment to supporting artists, BAC is dedicated to building audiences for the arts by presenting contemporary, innovative work at affordable ticket prices. For more information, please visit www.bacnyc.org.
Baryshnikov Arts Center is grateful for the support of its generous individual and institutional annual fund donors in 2016-­­-2017.
Jennifer Adams, Anonymous (7), Pierre Apraxine, Darcy Bacon, Mikhail Baryshnikov and Lisa Rinehart, Dr. Phillip Bauman, Carol Baxter and Loren Plotkin, Talia Bilodeau, Leon and Debra Black, Tina and Jeffrey Bolton Family Fund, Catherine Brennan, Clyde Brownstone, Valentino D. Carlotti, Lydia and Mats G. Carlston Charitable Fund, Carroll Cartwright, Meredith Caruso, Fadi, Terri, and Claudine Chartouni, Mirjana Ciric and Dino Buturovic, Lori Cohen and Christopher Rothko, Brian Coleman and Olga Smagarinskaya, Frank and Monique Cordasco, Nancy Dalva, Edoard Dejoux, Michael and Denise Deleray, Richard and Jennie DeScherer, Michael Devins, Joseph and Diana DiMenna, Katie Dixon and Richard Fleming, Elizabeth Doud, Debbie and Harry Druker, James H. Duffy, Cheryl Lee and Steven C. Dupré, Jennifer and Russell Echlov, Gwen Edelman, Ehrenkranz Family Foundation, Brittawnee Enos, Daniel Ezralow, Barbara File, Michele Lee Fine, Barbara Fleischman, Richard and Nicole Fortson, Sandra Foschi, Natasha Frank, Alex and Jenia Fridlyand, Randy Gaugert, Edward Geffner and Suzanne Spinrad, Philip Giambanco, Paola Gianturco, Jon Gilman & Brad Learmonth, Brianna Gitnik, Slavka B. Glaser, Michael Goldstein and Carolyn Katz, Rebecca Gradinger, Peter Greenleaf, Louise Guenther, Agnes Gund, Dr. Ayele Hadero, Annie and John Hall, Elaine M. Halpin, Charles Hamlen, The Hare Family, Nicole and Paul Harman, Elisabeth Hayes, Brian and Tania Higgins, Roger and Joan Hooker, In Honor of Roger Hooker, Sarah Hooker, Huong Hoang, Fredericka Hunter, Mary Anne Hunting and Thomas Remien, Susan Israel, Laith and Adele Jazrawi, Bobbo Jetmundsen, Carine Joannou, Stephanie Joel, Annie Jordan, Zuzana Justman, Julia and Michael Katz, Carolyn Katz and Michael Goldstein, Colleen Keegan, Drs. Nadine and Leo Keegan, Donald M. Kendall, Paul and Teresa Kim, Joan Konner and Alvin Perlmutter, Sonja Kostich, Herman Krawitz, Sali Ann Kriegsman, Iya Labunka, Mark Ladner and Julie Ross, Nicole Leibman, Tania J. Leon, The LeRoy Family, Charlie and Lorie Levy, Harvey Lichtman and Lauren Best, Jarrett and Maritess Lilien, Julie Lilien, Topper Lilien, Jane Lipton, Lew Lloyd, Nicholas Lloyd and Megan Craig, Marianne Lockwood and David Bury, Nick and Cass Ludington, David M. and N. Heller McAlpin, Paul and Caroline McCaffery, Sarah and Alec Machiels, Yael Mandelstam and Ken Tabachnick, Elizabeth Manigault, Cheryl Yeager Marshall, Patrick A. Meere, MD and Ingrid E. Weigel, MD, Jane & Richard Mescon, Adam Miller, Valerie and Stuart Mogul, In Honor of Natalie Moody, Aidan Mooney, Mark Morris, Cheri Mowry, Marion Nestle, Zoya and Anna Obraztsova, Elizabeth Osha, Hubert and Joanna Parzecki, Ray Pepi and Karen Arrigoni, Steven and Michèle Pesner, Steve and Randi Piaker, Georgiana Pickett, Darryl Pinckney, Lily Potter, Tamar Quillen, Aidan and Elizabeth Quinn, Judith Regan, Laila Robins, James Roe, John S. Rockwell, Christopher Rothko, Leslie Ruff, David Saltonstall, Hillary Schafer and Mark Shafir, Dorothy Scheuer, Natasha Schlesinger, Laura Schoen, Fiorenza Scholey, Sherry Schwartz, Tatiana Segal, Joel Shapiro and Ellen Phelan, Wallace Shawn, Jeremy Smith, Ellen Sorrin and David York, Christina Sterner and Steve Poses, Keith Stubblefield, Lev Sviridov, Rosalie Swedlin, Teresa Thrun, Jennifer Tipton, Rosanna and John Troiano, Igor Tsukanov, Robert Warshaw and Debbie Schmidt, Robert Thorpe and Laurie David, Mary R. Waters, Suzanne Weil, Roger Weisberg and Karen Freedman, Carolyn F. Wiener, World Wide-Holdings Fund in The New York Community Trust, In Honor of Victor Elmaleh, Yelena Yoffe and Serge Troyanovsky, and Tony Zisa.
Affirmation Arts Fund, Altman Foundation, American Chai Trust, Anonymous (2), Rose M. Badgeley Residuary Charitable Trust, Bay and Paul Foundations, Blavatnik Family Foundation, Capezio-Ballet Makers Dance Foundation, Consulate General of Israel in North America, The Gladys Krieble Delmas Foundation, The Enoch Foundation, FACE Foundation, Ferriday Fund Charitable Trust, Anne and Chris Flowers Foundation, Ford Foundation, Marshall Frankel Foundation, Howard Gilman Foundation, Harkness Foundation for Dance, Irving Harris Foundation, Francena T. Harrison Foundation Trust, The Jim Henson Foundation, Israel Institute, Japan Foundation, Danny Kaye and Sylvia Fine Kaye Foundation, Kent-Lucas Foundation, Kiwi Partners, The Frances Lear Foundation, The Lupin Foundation, The Luce Della Vite Estate in Montalcino, Italy, The Andrew W. Mellon Foundation, Mid Atlantic Arts Foundation, Mertz Gilmore Foundation, Stavros Niarchos Foundation, Rudolf Nureyev Dance Foundation, The Mark E. Pollack Foundation, The Muriel Pollia Foundation, Princess Grace Foundation-USA, rag & bone, The Reed Foundation, Renova USA, The Jerome Robbins Foundation, Blanchette Hooker Rockefeller Fund, Fan Fox and Leslie R. Samuels Foundation, The Shubert Foundation, The Seth Sprague Educational and Charitable Foundation, Soros Fund Charitable Foundation, St. John, The Thompson Family Foundation, Trust for Mutual Understanding, UNIX Gallery, and the Walter Family Foundation.
Lead support of dance programming at Baryshnikov Arts Center is provided by the Rudolf Nureyev Endowment.
Baryshnikov Arts Center is also grateful for support provided by the National Endowment for the Arts and public funds from the New York City Department of Cultural Affairs in partnership with the City Council. Funding is also made possible by the New York State Council on the Arts with the support of Governor Andrew Cuomo and the New York State Legislature.
Yamaha is the official piano of the Baryshnikov Arts Center.
Related Articles
View More Music

Stories
More Hot Stories For You