Latest Articles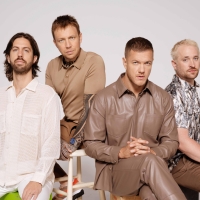 Imagine Dragons Present Double Album 'Mercury — Acts 1 & 2'
by Michael Major - September 14, 2022
With the 32-track epic, the group makes the boldest artistic statement of their career thus far. Executive produced by Rick Rubin, the double album includes hit singles "Enemy" and "Sharks." Most recently, the band's current single "Bones" went #1 at Alt Radio. Listen to the new double album now!...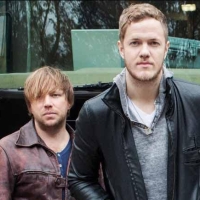 Imagine Dragons Celebrate 10th Anniversary of 7X Platinum Landmark Debut Album With 'Night Visions (Expanded Edition)'
by Michael Major - September 09, 2022
Commemorating a major milestone, GRAMMY®-winning, multi-Platinum band Imagine Dragons  celebrate the 10th anniversary of their groundbreaking debut LP with Night Visions (Expanded Edition) (KIDinaKORNER/Interscope/UME) out now. It notably boasts nine additional studio tracks and two previously unrel...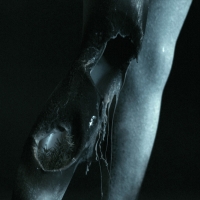 Ivy Lab Release 'Balaclava' & Announce 'Infinite Falling Ground' LP
by Michael Major - September 07, 2022
Revered experimental duo Ivy Lab have signaled the start of a new artistic era with "Balaclava," the first single from their forthcoming project: Infinite Falling Ground. Challenging preconceived notions of an Ivy Lab release, the track is an audiovisual experience that alchemizes sadness with the s...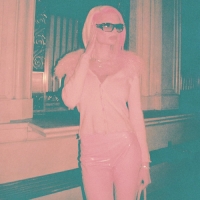 Majorlilkween Teams Up With Popular Rapper Bali Baby In Dynamic Anthem "Rogue"
by A.A. Cristi - September 06, 2022
Setting the bar once again, Majorlilkween never fails to pair a profound storyline with an undeniably catchy melody. Captured both lyrically and visually in an epic collaboration with viral Atlanta rapper Bali Baby, the dynamic pop artist boldly kills her own self doubt in an inspiring emergence of ...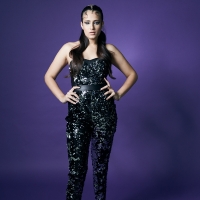 Pop Artist RIDI Releases New Single 'Merry Go Round'
by Chloe Rabinowitz - September 02, 2022
Off the heels of her viral debut single 'Top Guy' (2.7M YouTube views), Swiss-based pop star RIDI nods to her Indian Heritage in a larger than life visual for her newest single 'Merry Go Round'. ...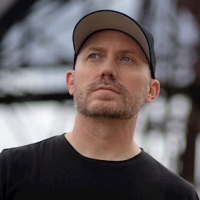 A Shoreline Dream Release New Single 'Loveblind'
by Michael Major - August 30, 2022
Iconic shoegaze / postpunk outfit A Shoreline Dream present the single 'Loveblind', the title track from their forthcoming album, their first dose of new music since the Covid pandemic began. Just as infectious as the lead track 'Alarms Stop Ringing', these two sonic gems preview 40 minutes of goth-...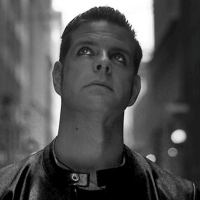 Ronan Conroy Shares 'Double Helix' Single Feat. Oh Halo's Julie Ulie Dicterow
by Michael Major - August 30, 2022
Brooklyn-based artist Ronan Conroy presents his new single 'Double Helix', an atmospheric track featuring captivating vocals by Julie Dicterow of Oh Halo. Lush with dark reverie, this is the first taster of his forthcoming album 'The Slow Death of the LoveMyth', beautifully complemented by a captiva...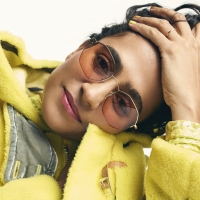 Madame Gandhi Shares New Single 'Crystals & Congas'
by Michael Major - August 26, 2022
Recorded in Los Angeles, Memphis, and London, and co-produced by Madame Gandhi with GRAMMY Award winning writer/producer MNDR (Tokimonsta, Carly Rae Jepsen, Flume, Mark Ronson) and Ebonie Smith (Hamilton, Santigold, Janelle Monáe) "Crystals & Congas' was written by Gandhi....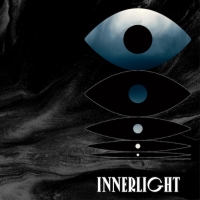 NIN3S Releases New Single & Video For 'Innerlight' Feat. Francesca Lombardo
by Chloe Rabinowitz - August 26, 2022
NIN3S makes a return with a one-off release of single 'Innerlight' featuring the stunning vocals of Francesca Lombardo. The mesmerizing accompanying video portrays an all-seeing eye that represents a consciousness traveling through space and time....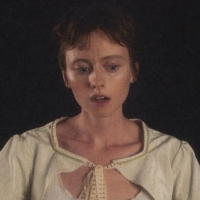 Skullcrusher Releases 'They Quiet the Room' & 'Quiet the Room'
by Michael Major - August 17, 2022
Released in tandem is "Quiet the Room," an utterly transformative piano arrangement of the song. On both tracks, Helen's hauntingly beautiful vocals ask poignant questions about words left unsaid. While the corresponding videos offer differing perspectives of the song, both employ a sense of whimsic...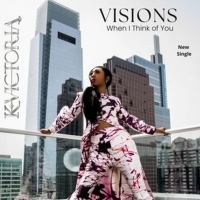 K Victoria Releases 'Visions- When I Think of You'
by Michael Major - August 02, 2022
The artist/ entrepreneur released her new single "Visions-When I Think Of You" to rave reviews. "When I Think Of You," produced by award winning Canadian music producer Derek Brin, is a heartfelt musical single based on the imagery of several different experiences or occurrences that inspire the emo...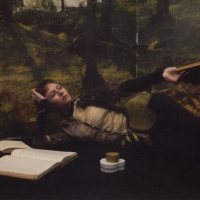 Skullcrusher Announces Debut Album & Share New Song 'Whatever Fits Together'
by Michael Major - July 20, 2022
The track, "Whatever Fits Together" finds a retrospective Ballentine - pondering her desires with her signature plaintive vocals laid over folky guitar. The release is Skullcrusher's first new music since her lauded Storm In Summer EP was released in April 2021. Plus, check out upcoming tour dates!...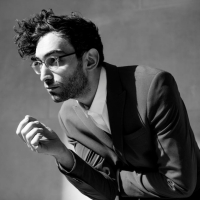 Loren Beri Shares Debut EP 'Stray Cat Kingdom'
by Michael Major - July 20, 2022
Loren Berí shares long-awaited debut EP, Stray Cat Kingdom, which chronicles Berí's own fictionalized version of New York City. The five track collection, out everywhere now, was written and recorded by Berí and inspired by his own community of artists and creatives he found while living in Brooklyn...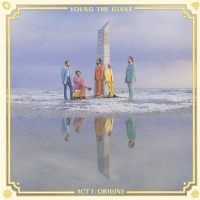 Young the Giant Releases Act 1 of Forthcoming 'Origins' Album
by Michael Major - July 15, 2022
Critically-acclaimed and multi-platinum American rock band Young The Giant releases ACT I: ORIGINS, the first act of their forthcoming fifth studio album American Bollywood via AWAL/Jungle Youth Records – listen everywhere now. The entire album will be told in four acts, of which the remaining three...