Latest Articles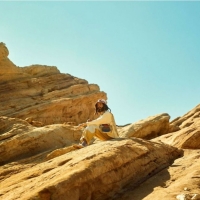 Protoje Drops New Single 'Family' Ft. Jesse Royal & Shares Tour Dates
by Michael Major - August 11, 2022
Fresh from his sold-out European tour and U.S. festival stops – running the gambit from Grace Jamaican Jerk Festival to the Roots Picnic  – Protoje will return to the states this fall for The Lost In Time Tour. Fellow Jamaican artists and comrades Jesse Royal and Lila Iké will join him on his headli...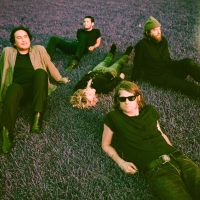 The Black Angels Debut 'Without A Trace'
by Michael Major - August 09, 2022
The new song follows acclaimed lead single/video "El Jardín,'' which features Austin Amelio from The Walking Dead and stars his son Lev, and experimental single "Firefly", a '60s French pop homage which features Thievery Corporation's LouLou Ghelichkani. Listen to the new single now! Plus, check out...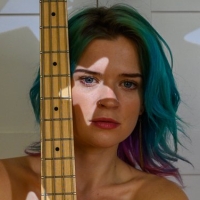 MuMu Shares 'Wrapped Up (Post Roe)' Single
by Michael Major - August 09, 2022
With the recent, abhorrent overturning of Roe v. Wade at the hands of the U.S. Supreme Court, MuMu felt a responsibility to share a live session of her track 'Wrapped Up,' a song that retells the challenges of unplanned pregnancy. It expresses the vitality of one's right to choose, and the detriment...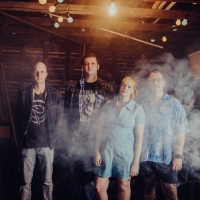 VIDEO: Semantics Unveil New 'Didn't Wanna Hurt You' Music Video
by Michael Major - August 08, 2022
Cathartic and emotive post-punk group SEMANTICS has unveiled their new music video 'Didn't Wanna Hurt You' as well as dates for their upcoming Australian headline outing - Paint Me Blue Tour. The tour will be hitting major cities including Melbourne, Sydney, and Brisbane. The band is currently suppo...
Eric Hutchinson Releases 6-Song EP 'SING ALONG!'
by Michael Major - August 05, 2022
SING ALONG! with Eric Hutchinson is the artist's eighth studio release and his first new work since the fierce global reckoning with racism that was illuminated by the historic actions of the Black Lives Matter movement. "The Littlest Candle" and "Hey Look I Found It! (My Inner Peace)" are joyful tr...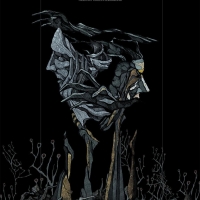 VIDEO: At the Gates Releases 'Garden of Cyrus' Music Video
by Michael Major - August 04, 2022
Swedish melodic death metal pioneers AT THE GATES continue to promote their most recent studio album The Nightmare Of Being by launching a new music video for the track "Garden Of Cyrus.' Watch the video, which was created by long-time collaborator Costin Chioreanu / Twilight13Media, now. Plus, chec...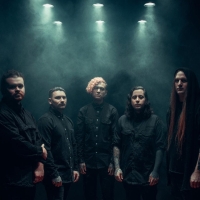 Lorna Shore Announces 'The Pain Remains Headline Tour'
by Michael Major - August 03, 2022
LORNA SHORE announces The Pain Remains North American headline tour. VIP ticket packages will be available to purchase for each show, which will include a ticket to the show, meet and greet with Lorna Shore, an exclusive VIP t-shirt, a souvenir laminate with a lanyard, a signed poster, a tote bag, a...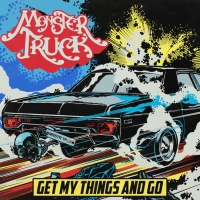 Monster Truck Releases Music Video for 'Get My Things and Go'
by Chloe Rabinowitz - July 29, 2022
Monster Truck has released the music video for their latest single 'Get My Things and Go" via BMG. The music video is directed and edited by Dave Lawrence, best known as the creator and star of FUBAR, and produced by Immanuela Lawrence. Watch here!...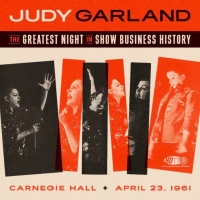 'Judy Garland: The Greatest Night in Show Business History' 1961 Concert Released on High-Definition Audio
by Michael Major - July 26, 2022
The Canadian label High Definition Tape Transfers, Inc. (HDTT), which specializes in high-definition releases of classical, jazz and pop classics and whose extensive catalogue ranges from Duke Ellington to Gustav Mahler, is proud to release the high-definition release of Judy Garland: The Greatest N...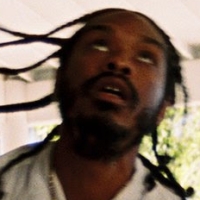 Terence ETC Releases 'The Merchant of Flatbush'
by Michael Major - July 26, 2022
To kick off the LP announcement earlier this month, he shared lead single "In Contemplation of Clair's Scent." "The Merchant of Flatbush" exemplifies the glorious fusion inherent to the V O R T E X as we pivot from soundscape to soundscape in a hybrid tour of Terence's artistic appetite....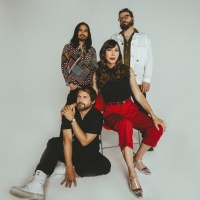 Silversun Pickups Confirm 21-Date 'Physical Thrills' Headlining Tour
by Michael Major - July 25, 2022
Silversun Pickups will embark on their 21-date headlining tour in support of their forthcoming album, Physical Thrills (August 19th, New Machine Recordings). On the "Physical Thrills" tour the band will perform in cities including San Diego, Los Angeles, Boston, New York City, Atlanta, and Nashville...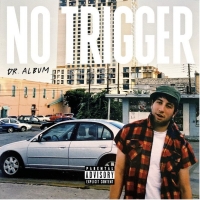 No Trigger Announces New Album 'Dr. Album'
by Michael Major - July 22, 2022
It's been ten years since No Trigger gifted the world a full length. But all that is about to change with the release of 2022's Dr. Album. They're the first sextet on Red Scare and the biggest thing to come outta Worcester, MA since Bob Cousy. This new 13-song record has something for everyone. Dyna...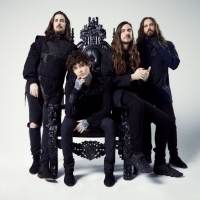 Polyphia Share New Single 'Neurotica'
by Michael Major - July 18, 2022
Featuring collaboration from Sims Cashion, Luke Holland, & Brady Watt, "Neurotica" follows the previously released lead single "Playing God," which Rock Sound called "intricate, expansive, and utterly captivating." To date, "Playing God" has amassed over 15M+ streams and views. Listen to the new sin...