Latest Articles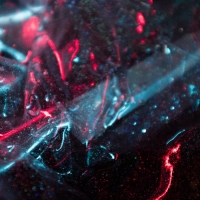 Oakman Releases Brand New Single 'Murder'
by Michael Major - June 29, 2022
France based pop/rock trio, OAKMAN shares their brand new single, "Murder," out now via Rude Records. The upbeat melodies of the song underscores the darker message of the lyrics which depict the effects of sexual harassment and abuse on a person's life and how it can grow into pure hatred. ...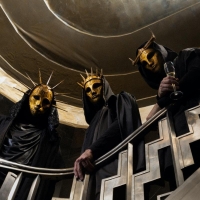 IMPERIAL TRIUMPHANT Joins Zeal & Ardor North American Tour 2022
by Michael Major - June 28, 2022
Experimental metal outfit IMPERIAL TRIUMPHANT joins Zeal & Ardor's North American tour 2022. The band will be hitting the road starting September 11th in Brooklyn and wrapping on October 7th in Berkeley. Imperial Triumphant will be on tour in support of their forthcoming full-length album, Spirit of...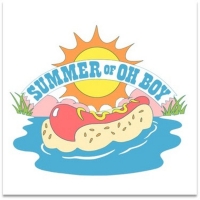 Oh Boy Records Will Present 'The Summer of Oh Boy Records'
by Michael Major - June 27, 2022
Recently named Label of the Year at the 2022 A2IM Librea Awards, Oh Boy will release pressings of two of John Prine's albums: Aimless Love (1984)—Prine's first full-length album, which was completely fan-funded and launched the label—will be released August 26, while the GRAMMY-nominated, German Aft...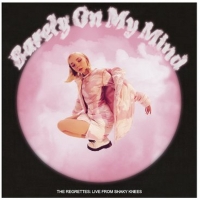 VIDEO: The Regrettes Debut New Music Video For Latest Single 'Barely On My Mind'
by Michael Major - June 27, 2022
The Regrettes share their new music video for "Barely On My Mind," directed by Claire Vogel. The video was recorded on the streets of Brooklyn ahead of their sold-out Irving Plaza show during the Further Joy headlining tour. The band has remaining "Further Joy" headlining dates in the US in cities i...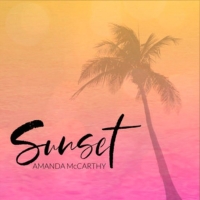 Amanda McCarthy Shines With New Pop Single 'Sunset'
by Michael Major - June 24, 2022
Nashville based singer/songwriter Amanda McCarthy recently released her new single 'Sunset.' With whimsical lyrics like singing me to sleep with your melody so sweet, like a cherry on a sundae after a long day, Amanda's retro-sounding new single will be a delicious addition to summer playlists....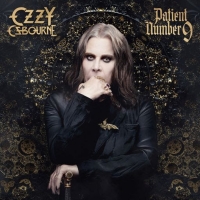 Ozzy Osbourne Confirms Release Date For New Album 'Patient Number 9'
by Michael Major - June 24, 2022
The album's self-titled first single and video have been released worldwide. Listen to "Patient Number 9" here and watch the video Grammy winner and multiple Grammy nominee Todd McFarlane-directed now. ...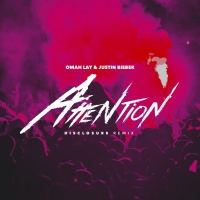 Omah Lay Releases on 'Attention (Disclosure Remix)' With Justin Bieber
by Michael Major - June 20, 2022
Afro-fusion star Omah Lay shares the Disclosure Remix of his international smash "Attention" with Grammy®-winning global superstar Justin Bieber on SIRE/Warner Records. Omah tapped the talents of Grammy®-nominated multiplatinum electronic duo Disclosure to add another dimension to the track ahead of...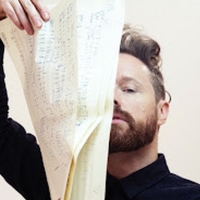 Larkhall Announces Intimate UK Shows Ahead of New Album
by Michael Major - June 20, 2022
Touring in support of his upcoming album, 'Say You're With Me,' the postclassical soloist will be airing new compositions at a series of live dates across the UK throughout June to November 2022. In his moving and cinematic performances, music, visual art and technology collide to create something s...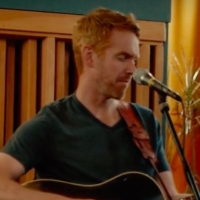 VIDEO: Connor Garvey Premieres Video for 'Water to the Well'
by Michael Major - June 15, 2022
"Water To The Well" captures the experience and journey of trying to help, heal and progress through the complexity of depression and self-antagonism. Connor Garvey is performing a limited special shows throughout the summer to support Another End of a Year with more fall and winter touring to be an...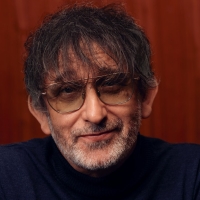 Lightning Seeds Return With New Album 'See You in the Stars'
by Michael Major - June 15, 2022
One of the album highlights, 'Emily Smiles', was co-written with Specials man Terry Hall, whom Ian wrote Jollification's 'Lucky You' with. All songs were written and recorded in short bursts over the last three years. The first two songs recorded were a pair written with the Coral's James Skelly: 'G...