Latest Articles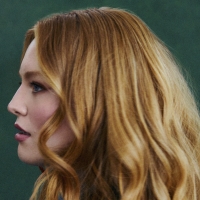 FREYA RIDINGS Soars In 'Can I Jump?' Ahead of New Album in April
by Michael Major - March 24, 2023
Writing the track with Scott Harris (Camila Cabello, Shawn Mendes) and Annika Bennett along with Grammy Award winning producer Federico Vindver (Coldplay, Meghan Trainor), "Can I Jump?" was inspired by the biggest of decisions - the prospect of getting married to her partner after an on/off/on relat...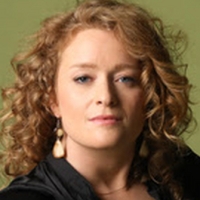 Alice Howe Releases New Single 'Love Has No Rules'
by Michael Major - March 24, 2023
Recorded in two sessions at the legendary FAME Studios in Muscle Shoals, Alabama, where the voices of icons like Aretha Franklin, Etta James, and Otis Redding once shook the walls, Circumstance channels their spirits with 11 stirring tracks that pull no punches diving into the vagaries of the heart ...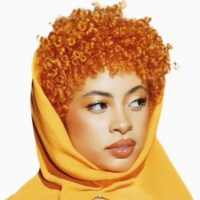 Ice Spice Added to Goverrnors Ball 2023 Lineup
by Michael Major - March 23, 2023
Governors Ball 2023 is set to take place in its new home among the trees in historic Flushing Meadows Corona Park, Friday, June 9th through Sunday, June 11th. The twelfth edition of the festival features a lineup of 60+ performing artists including headliners Kendrick Lamar, Lizzo and ODESZA....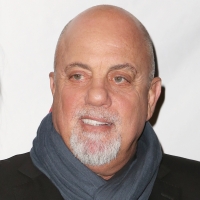 Billy Joel Adds 94th Monthly Show at Madison Square Garden
by Michael Major - March 23, 2023
Billy Joel is one of the biggest concert draws in the world, selling out arenas and stadiums across the globe. Having sold 150 million records over the past quarter century and scoring 33 consecutive Top 40 hits, Joel ranks as one of the most popular recording artists and respected entertainers in h...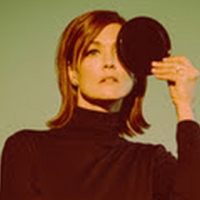 Jill Andrews Returns With New Single 'Dark Days'
by Michael Major - March 23, 2023
Recorded at 4115 Studios in Nashville, it features an all-star cast of musicians including Tyler Chester (Sara Bareilles, Jackson Brown, Madison Cunningham), Juan Solorzano (Becca Mancari, Mary Gauthier, Michaela Anne), Graham Bechler (Erin Rae, Allen Stone), Jon Truman (Lilly Hiatt, Carly Pearce), ...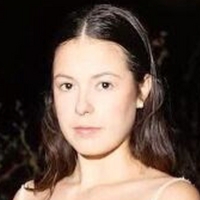 MADISENXOXO Releases New Single 'When I'm Dreaming'
by Michael Major - March 22, 2023
Produced by her long-time collaborator/now-fiancé Josh Horine, these five songs find the artist dipping into pop, rock, folk, and electronic music. Her previous single "You're So Pretty," followed the introductory first track and video from Mothership which perfectly set the tone for the whole proje...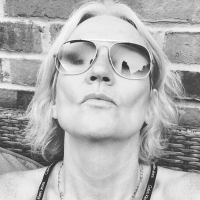 Jo Bartlett Goes Solo With 'I Waited A Year'
by Michael Major - March 22, 2023
New single "I Waited A Year" found its form during the intense heatwave of 2022. Restless from a bout of insomnia amidst those hot summer nights, Jo found solace from the sleeplessness in the sanctuary of her home studio and began laying down ideas that had been swimming around her mind....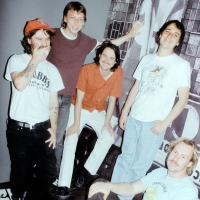 The Murlocs (King Gizzard) to Release New LP 'Calm Ya Farm' in May
by Michael Major - March 22, 2023
Spiked with The Murlocs' signature breed of sharply crafted garage-punk—and with lead vocalist, guitarist & harmonica triple threat Ambrose Kenny-Smith's surrealist musings on the ever-turbulent world around him—the new collection ultimately twists country-rock convention into a free-flowing album f...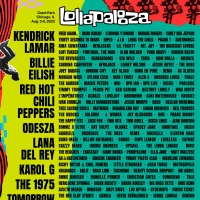 Billie Eilish, Lana Del Rey & More to Headline Lollapalooza
by Michael Major - March 21, 2023
This year's lineup also includes performances from Fred again.., Noah Kahan, A Boogie Wit da Hoodie, J.I.D., Maggie Rogers, Carly Rae Jepsen, Diplo, Thirty Seconds to Mars, Sabrina Carpenter, Rina Sawayama, and many more. The year's biggest celebration of music will take place August 3-6 with over 1...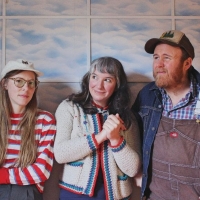 The Hackles Release 4th Single 'Angela' in Advance of New Album
by Michael Major - March 21, 2023
With a nod to 70's era folk rock, the song features Kati's mesmerizing vocals and the band's stunning three-part harmonies that give way to a dizzying swirl of strings, organ, guitar and percussion. It is released with a b-side, the traditional murder ballad, 'Edward'....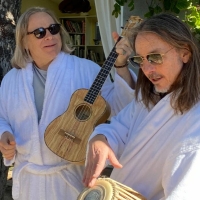 Video: Spadei Release New Music Video 'Shine A Light'
by Michael Major - March 20, 2023
Filmed by the dynamic producer Kenny 5 Greenbaum of Majic Robot Films, the video showcases the uplifting composition of strings, percussion, and layered vocals with a fantastic voyage of sights and sounds. For Wally Ingram, Spadei's drummer, 'Left Right Here plays like a soundtrack accompaniment to ...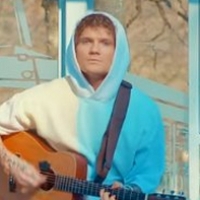 Video: We Three Release Video For New Single 'In Therapy'
by Michael Major - March 20, 2023
Oregon alt-pop trio We Three have released the video for their brand new single 'In Therapy.' The video finds frontman Manny Humlie performing the song, isolated and alone, even in crowded public spaces. It also captures the band playing the song in the studio too. ...