Latest Articles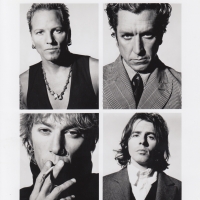 Neurotic Outsiders' Out-Of-Print Debut to Be Re-Released in Expanded Form
by Michael Major - May 12, 2022
The group took all that power they possessed and channeled it into a self-titled debut which was originally released in 1996. Long out of print, Neurotic Outsiders is being re-released as an Expanded Edition, containing all the tracks from the album plus their rare Japanese–only EP. Watch the music ...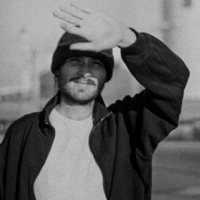 Australian Artist Hayden Calnin Shares New EP 'Something/Anything'
by Michael Major - May 06, 2022
The record includes his recent singles, "Dreamer" and "The Way Back Up" (featuring Nick Acquroff), as well as three unreleased singles. Hayden sees the EP as "lost songs" as two of the five tracks were cut from his recent album, What It Means To Be Human, while the others were ones he had started bu...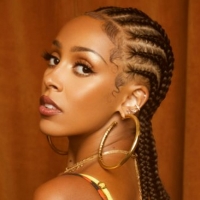 Doja Cat Releases 'Vegas' From Forthcoming ELVIS Soundtrack
by Michael Major - May 06, 2022
RCA Records drops Doja Cat's melodic, bouncy new single "Vegas" from the ELVIS Original Motion Picture Soundtrack. The soundtrack is set to be released the same date as Baz Luhrmann's forthcoming film ELVIS, starring Austin Butler and Tom Hanks. The track incorporates "Hound Dog" in a unique, singul...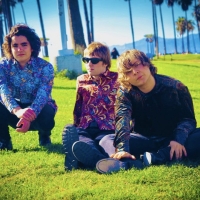 Los Angeles Based VELVET STARLINGS Return with Music Video for 'There's Nobody There'
by Marissa Tomeo - May 04, 2022
Following the release of the perpetual motion video for 'Can't Control' with its Billy Elliot-inspired narrative, LA-based VELVET STARLINGS return with their latest video 'There's Nobody There,' a psychedelic ruby-hued pastiche of performance, static visuals and over-saturated images. ...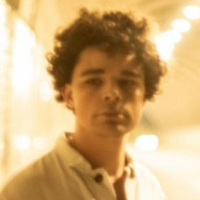 Charlie Hickey Shares New Single 'Gold Line'
by Michael Major - May 03, 2022
Twenty-one year old Pasadena-based artist Charlie Hickey will release his debut album later this month via Saddest Factory Records, the label owned by Hickey's long-time friend and collaborator Phoebe Bridgers. Watch the new music video now! Plus, check out upcoming tour dates....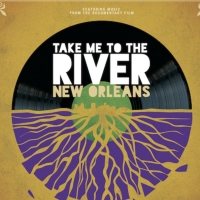 Soundtrack Released for Documentary TAKE ME TO THE RIVER: NEW ORLEANS
by Marissa Tomeo - May 01, 2022
Today Petaluma Records released the soundtrack to Take Me To The River: New Orleans — the album and feature documentary film feature new recordings from The Neville Brothers, PJ Morton, Big Freedia, G-Eazy, Christian Scott aTunde Adjuah, Snoop Dogg, Dumpstaphunk, Dirty Dozen Brass Band, William Bell...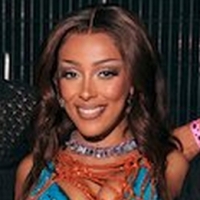 RCA to Release ELVIS Original Motion Picture Soundtrack Featuring Lead Single from Doja Cat
by Michael Major - April 26, 2022
ELVIS is an epic spectacle from filmmaker Baz Luhrmann that explores the life and music of Elvis Presley (Austin Butler) through the prism of his relationship with his manager, Colonel Tom Parker (Tom Hanks). The soundtrack features Elvis's body of work spanning the 1950s, 60s and 70s, while also ce...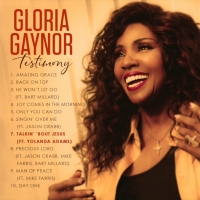 The Sheckler Virtual Choir & Gloria Gaynor Team Up for Virtual Choir Rendition of 'Talkin' 'Bout Jesus'
by Chloe Rabinowitz - April 22, 2022
Pianist and Producer Harrison Sheckler announced that The Sheckler Virtual Choir has recently teamed-up with the world-renowned 2x GRAMMY Award winning recording artist Gloria Gaynor to create a virtual choir rendition of her hit song 'Talkin' 'Bout Jesus' from her 2019 GRAMMY Award winning album 'T...
Find Out Who Won at the 2022 GRAMMY Awards - All the Winners!
by Michael Major - April 21, 2022
The 64th Annual GRAMMY Awards featured a tribute to Stephen Sondheim, a win for Barlow and Bear's 'Unofficial Bridgerton Musical,' Lady Gaga and Tony Bennett for their 'Love For Sale' Cole Porter duets album, Olivia Rodrigo, and more. Check out the full list of winners now!...