Latest Articles
SABATON Announces Collectible 'Xmas Truce' Popup Vinyl
by Michael Major - December 01, 2022
SABATON are unveiling their brand new Christmas Truce Popup vinyl to ring in the festive season. Now available for preorder, this collectible popup vinyl pays tribute to the band's popular track 'Christmas Truce' from the album The War To End All Wars. The vinyl features 3 variations of the song, in...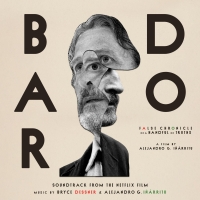 BARDO Soundtrack Alejandro G. Iñárritu & Bryce Dessner Sets Release
by Michael Major - December 01, 2022
The album features an original score co-composed by Dessner and Iñárritu to accompany the profoundly moving journey of a Mexican journalist and filmmaker returning to his native country. The project is the latest collaboration between Dessner and Iñárritu, the duo having previously worked together o...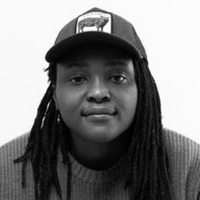 Joy Oladokun Contributes New Song 'Power' to LOUDMOUTH End Credits
by Michael Major - November 30, 2022
The song notably serves as the end credits theme for the documentary LOUDMOUTH about the life and battles of Reverend Al Sharpton. The film opens in theaters nationwide on December 9 and premieres on Amazon and Apple TV January 13, 2023. It was directed by Josh Alexander and executive produced by EG...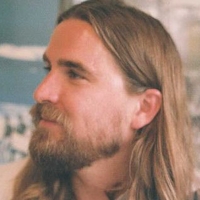 HOOGENBOOM Announces Debut LP 'Good For Nothing (A Spiraling Blackout Montage)'
by Michael Major - November 30, 2022
HOOGENBOOM, the new project from California-based singer and songwriter Brandon Hoogenboom, announced its debut album Good For Nothing (A Spiraling Blackout Montage), via Brooklyn-based record label and management company Rose Garden (Monster Rally, Runnner)....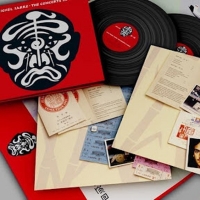 Jean-Michel Jarre's 40th Anniversary Remastered Edition of 'The Concerts in China' Out Now
by Michael Major - November 28, 2022
The 40th anniversary remastered version of Jean-Michel Jarre's historic live album The Concerts In China is out now. Originally released in 1982, the album served as a document of an historic concert tour Jarre undertook in 1981 - consisting of five spectacular concerts in the People's Stadium of Sh...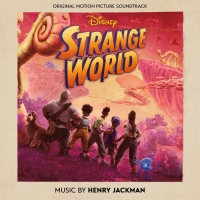 Disney Releases STRANGE WORLD Soundtrack Featuring Score By Henry Jackman
by Michael Major - November 23, 2022
The Strange World Original Motion Picture Soundtrack, featuring score by composer Henry Jackman ("The Gray Man," "Ron's Gone Wrong," "The Falcon and the Winter Soldier"), is out now. The sweeping and epic score is composed and produced by Jackman. The soundtrack features 31 tracks including "They're...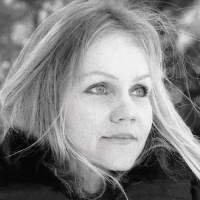 'I CAN ONLY BE ME' Album Pairing Eva Cassidy and London Symphony Orchestra to Be Released
by Blair Ingenthron - November 20, 2022
To commemorate what would have been her 60th birthday (on February 2), Blix Street Records will release a landmark new album, which pairs Cassidy's impeccable voice with the backing of the legendary London Symphony Orchestra....