Latest Articles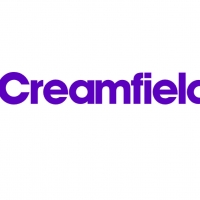 Creamfields Unleash First Wave Acts For 2020 Edition, Featuring Tiesto, deadmau5, & More!
by TV News Desk - January 30, 2020
Some of the biggest names in electronic music have been announced for this year's Creamfields festival which returns to Daresbury in Cheshire this August Bank Holiday.  Attracting a sell-out crowd of 70,000 last year, the festival is shaping up to build on its success with the 2020 edition welcoming... (
more...
)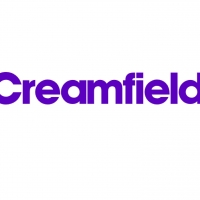 Eric Prydz Brings HOLOSPHERE To Creamfields
by TV News Desk - January 28, 2020
When you think of Eric Prydz and Creamfields, an ambitious mind-blowing project is never far away and 2020 is shaping up to be no different as the award-winning festival have just announced the Swedish DJ/Producer as their Friday headliner and confirmed the rumours which will see Prydz debut his min... (
more...
)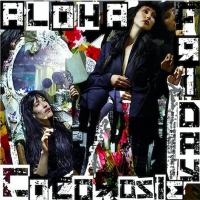 CocoRosie Announce North American Tour & Share 'Aloha Friday'
by TV News Desk - January 21, 2020
Today, CocoRosie (Sierra and Bianca Casady) announce their first North American tour dates in honor of their upcoming album Put The Shine On (pre-order HERE). In April, they will play their new music and old favorites in one-of-a-kind live shows in Los Angeles, San Francisco, Chicago and New York.... (
more...
)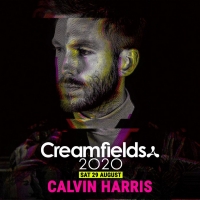 Calvin Harris Announced for Creamfields UK 2020
by TV News Desk - January 21, 2020
Grammy award winning DJ/Producer Calvin Harris returns to Creamfields this summer to headline the Arc Stage on Saturday 29th August Bank holiday weekend for what will be a UK dance festival exclusive.  ... (
more...
)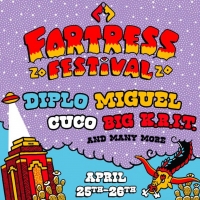 Fortress Festival Announces 2020 Music Lineup Feat. Miguel, Diplo, Cuco, & More
by TV News Desk - January 16, 2020
Fortress Festival is proud to unveil the full music lineup for the fourth annual music festival, which is set to return to Fort Worth's iconic Cultural District on Saturday and Sunday, April 25-26 after a successful sold-out weekend event last spring. Weekend GA and VIP passes are available now for ... (
more...
)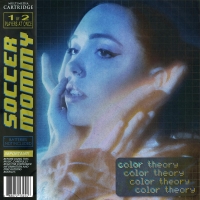 Soccer Mommy Announces Sophomore Album & Shares Lead Single
by TV News Desk - January 14, 2020
Today Soccer Mommy—twenty-two year-old Sophie Allison—announces her triumphant sophomore album, color theory. Confronting the ongoing mental health and familial trials that have plagued Allison since pre-pubescence, color theory explores three central themes: blue, representing sadness and depressio... (
more...
)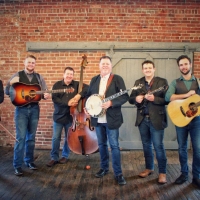 Sideline Announces Spring Tour Dates
by TV News Desk - January 07, 2020
Six-piece pedigreed powerhouse Bluegrass band SIDELINE sets a furious pace for spring with a slew of dates in support of their new release, BREAKS TO THE EDGE. The reigning IBMA Song of the Year (for 'Thunder Dan') award-winning group will headline shows across the U.S. bringing their boundless high... (
more...
)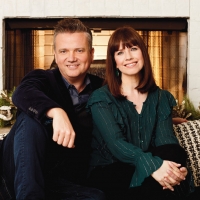 Getty Music Christmas Tour Comes to Carnegie Hall Dec. 18
by TV News Desk - December 06, 2019
The award-winning and chart-topping Keith and Kristyn Getty and friends embark on their ninth-annual world-class Sing! An Irish Christmas tour, featuring songs from the #1 album. They will appear at Carnegie Hall on Wednesday, December 18, 2019, at 7:30 PM.... (
more...
)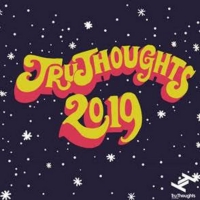 Tru Thoughts Releases 20th Anniversary Label Compilation
by TV News Desk - December 04, 2019
Tru Thoughts 2019 is the latest in Tru Thoughts' series of essential label compilations put together by A&R, label co-founder, and renowned DJ, Robert Luis. After 20 years of independently releasing music, the latest annual LP continues to encompass the best of the Brighton-based label's wide-rangin... (
more...
)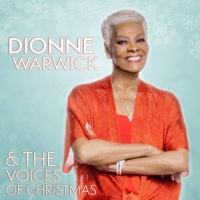 Dionne Warwick, John Rich, The Oak Ridge Boys & Ricky Skaggs Release 'Jingle Bells' Music Video
by TV News Desk - November 21, 2019
Five-time GRAMMY Award-winning singer, actress, television host and former United Nations Global Ambassador Dionne Warwick, has released "Dionne Warwick & The Voices of Christmas," on BMG.  The album features stunning duet performances with legends across all genres of pop music.   Ms. Warwick recen... (
more...
)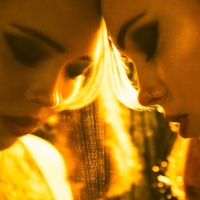 Soccer Mommy Unveils New Song and short Film by Alex Ross Perry
by TV News Desk - November 19, 2019
Nashville native Soccer Mommy (a.k.a. Sophie Allison) released 'lucy,' her first new song since her 2018 breakout debut album Clean, earlier this fall. Showcasing a bolder sound, more advanced production, and Allison's masterful songwriting and wordplay kicked up a notch, 'lucy' is now followed by a... (
more...
)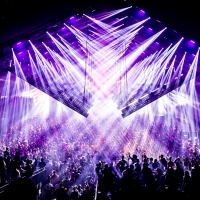 Rampage 2020 Announces Full Lineup, Featuring Pendulum Trinity, Noisia, DJ Marky, & More!
by TV News Desk - November 19, 2019
After an incredible 10 year anniversary event last year, Rampage have been working hard over the winter to make sure the 2020 edition, from 13th - 14th March in 2020, will be even bigger and better. Returning to the Belgian city of Antwerp and the giant Antwerp Sportpaleis, the line-up this year bri... (
more...
)