NATIONAL SYMPHONY ORCHESTRA


BIO:

The National Symphony Orchestra dates back to the 1940's and is today one of the most successful and exciting free-lance orchestras in the UK. We have worked with world class artists from classical to pop, on many blockbuster film sets, on numerous private and corporate events and are fortunate to be regularly invited overseas to countries including Europe, Scandinavia and Russia! The National Symphony Orchestra, run by Anne Collis since 1985, chooses its players not only for their musical talent and technical ability, but also for their desire to give of their best at all times - those who love performing music! This enthusiasm conveys itself very clearly to audiences, who always respond positively. The Orchestra prides itself on its diversity and ability to give crowd pleasing performces whether it be a small group of musicians to an intimate audience or a full 80-piece orchestra at an outdoor event. The National Symphony Orchestra are delighted to be Katherine Jenkins' orchestra for live concerts and UK tours. We also regularly accompany Hayley Westenra, Nicky Spence, Blake, Russell Watson, Goldfrapp, Gardar Cortes, Lesley Garrett, Kiri te Kanawa, Alfie Boe and Vanessa Mae.
Latest Articles
Vasco Mendonca Signs to Wise Music Group
by Michael Major - June 21, 2022
Wise Music Group has signed a long-term agreement with Portuguese composer Vasco Mendonça. Mendonça joins the roster of Éditions Alphonse Leduc alongside Betsy Jolas, Henri Dutilleux, Jacques Ibert, André Jolivet, Elsa Barraine, Olivier Messiaen, Germaine Tailleferre, Nadia Boulanger and Francis Pou...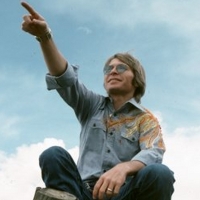 John Denver's Estate to Reissue 'Rocky Mountain High' for 50th Anniversary
by Michael Major - June 15, 2022
Originally released on September 15, 1972, Rocky Mountain High was Denver's first Top 10 album and is officially recognized as the second state song of Colorado as of 2007. It was written while Denver was camping in the Rocky Mountains during the Perseid Meteor Shower, expressing his love and wonder...
Ichiko Aoba Announces First Ever North American Tour Dates
by Michael Major - June 01, 2022
Rising Japanese singer, guitarist and composer Ichiko Aoba has announced her first ever tour of North America, and shares a new live video featuring the songs 'Dawn in the Adan', 'ohayashi', 'Luminescent Creatures'.   The songs are taken from her album "Windswept Adan", which has received much criti...