NATIONAL SYMPHONY ORCHESTRA


BIO: The National Symphony Orchestra dates back to the 1940's and is today one of the most successful and exciting free-lance orchestras in the UK. We have worked with world class artists from classical to pop, on many blockbuster film sets, on numerous private and corporate events and are fortunate to be regularly invited overseas to countries including Europe, Scandinavia and Russia! The National Symphony Orchestra, run by Anne Collis since 1985, chooses its players not only for their musical talent and technical ability, but also for their desire to give of their best at all times - those who love performing music! This enthusiasm conveys itself very clearly to audiences, who always respond positively. The Orchestra prides itself on its diversity and ability to give crowd pleasing performces whether it be a small group of musicians to an intimate audience or a full 80-piece orchestra at an outdoor event. The National Symphony Orchestra are delighted to be Katherine Jenkins' orchestra for live concerts and UK tours. We also regularly accompany Hayley Westenra, Nicky Spence, Blake, Russell Watson, Goldfrapp, Gardar Cortes, Lesley Garrett, Kiri te Kanawa, Alfie Boe and Vanessa Mae.
Latest Articles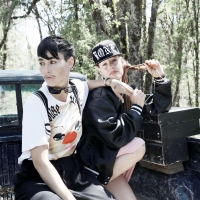 CocoRosie Return With First New Song In 2 Years
by BWW News Desk - August 09, 2019
Today, fresh from their Chance The Rapper collaboration, CocoRosierelease their first new song in 2 years called "Lamb & the Wolf". The legendary theater director, visual artist and their frequent collaborator, Robert Wilson created the artwork for "Lamb & the Wolf". This comes after the January 201... (
more...
)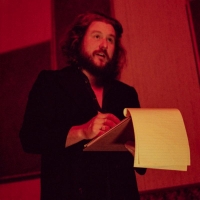 Jim James and NSO Pops Set Live Performance Of Upcoming Album
by BWW News Desk - August 07, 2019
Jim James, founder and frontman of indie-rock band My Morning Jacket, joins the National Symphony Orchestra (NSO) Pops for a live performance of his upcoming new album. Led by Music Director of the Louisville Orchestra Teddy Abrams, the concert takes place on Wednesday, September 4, 2019, at 8 p.m.i... (
more...
)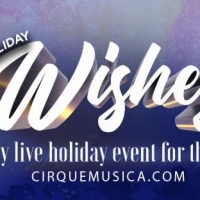 Cirque Musica Presents Holiday Wishes National Tour
by BWW News Desk - July 30, 2019
Cirque Musica is thrilled to announce the all-new concert experience Cirque Musica presents Holiday Wishes will be touring cities across the U.S this holiday season including Seattle, New York, Tampa, and Dallas. Tickets are now on sale now in select cities and can be purchased at www.CirqueMusica.c... (
more...
)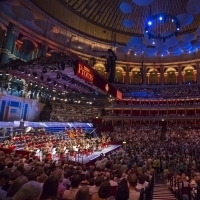 Carnegie Hall Announces Youth Ensemble's Summer Performances to be Broadcast Around the Globe
by BWW News Desk - July 25, 2019
This summer, US and international performances by Carnegie Hall's three acclaimed national youth ensembles—the National Youth Orchestra of the United States of America (NYO-USA), NYO2, and NYO Jazz will be broadcast and webcast to audiences around the globe, extending their music making to a wide in... (
more...
)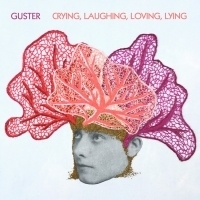 Guster Covers Labi Siffre's CRYING, LAUGHING, LOVING, LYING
by BWW News Desk - July 18, 2019
In 1972, London-born musician, poet and openly gay singer-songwriterLabi Siffre released "Crying, Laughing, Loving, Lying," a tender love ballad that deals squarely with homophobia and racism.  While never having an international hit or labeled a "superstar", the multi-talented Siffre built a cult f... (
more...
)
NYO Jazz Heads Out On Debut Tour To Asia This Summer
by BWW News Desk - July 11, 2019
This summer, Carnegie Hall's national youth jazz orchestra NYO Jazz—returns for its second year after a triumphant Carnegie Hall debut and inaugural international tour in 2018. The critically-acclaimed ensemble features 23 outstanding young American jazz musicians (ages 16-19) selected from across t... (
more...
)
VIDEO: Barry Manilow Performs His Classic Hit LET FREEDOM RING For America's Independence Day Celebration
by BWW News Desk - July 04, 2019
Music legend Barry Manilow releases video of his iconic American anthem, Let Freedom Ring, performed Live on PBS's A CAPITOL FOURTH to celebrate America's national Independence Day. Originally performed live from the U.S. Capitol in 2015, Manilow was accompanied by the National Symphony Orchestra un... (
more...
)
Photo Flash: The New York Cantors Appear In Concert At Capital One City Parks Foundation Summerstage
by BWW News Desk - June 19, 2019
The National Yiddish Theatre Folksbiene  and Capital One City Parks Foundation's SummerStage  presented The New York Cantors, a concert by three young Cantorial superstars on June 12 to a standing-room-only audience. The Cantors lead three vibrant congregations in the New York area—Azi Schwartz at P... (
more...
)
Bruce Hornsby's Summer Tour Kicks Off Tomorrow
by BWW News Desk - June 17, 2019
Pianist, singer and songwriter Bruce Hornsby's summer tour kicks off tomorrow, June 18 inCharleston, SC. The run of dates includes additional stops in Denver, Charlotte,Asheville, Charlottesville and Atlanta that will feature a collaborative performance with the Atlanta Symphony Orchestra conducted ... (
more...
)
Parkening International Guitar Competition Names 2019 Winners
by BWW News Desk - June 04, 2019
After an exciting week of classical guitar performances, Christopher Parkening and Pepperdine University announced the winner of the fifth quadrennial Parkening International Guitar Competition. The competition, the world's preeminent guitar competition, took place from Tuesday, May 28 through Satur... (
more...
)
LIVE FROM HERE WITH CHRIS THILE's Latest Episode Debuted At Powell Symphony Hall on 5/25
by BWW News Desk - May 28, 2019
Live from Here with Chris Thile's latest episode debuted on Saturday, May 25 at Powell Symphony Hall in St. Louis. The show featured guest performances from Anaïs Mitchell,Rachael Price, Gabriel Kahane and St. Louis Symphony Orchestra.... (
more...
)
World Chamber Music Quartet, Hevreh Ensemble, Releases its Third Album Today
by BWW News Desk - May 24, 2019
Renowned for its ethno-classical style of music, the Hevreh Ensemble releases its third album A Path of Light (TBR 05.24.19) on Ansonia Records. Composed by Hevreh founder/bass clarinetist Jeff Adler, the recording fuses world music, especially indigenous Native American music and timbres, with neo-... (
more...
)
Helena Christensen Directs Oh Land's Earthy Yet Delicate Video For FAMILY TREE
by BWW News Desk - May 21, 2019
Danish composer Nanna Øland Fabricius, better known as Oh Land, has just shared her new video for 'Family Tree,' the title track off her much anticipated album Family Tree, out now. Directed by Danish model, director, and photographer, Helena Christensen, the beautifully haunting video captivates - ... (
more...
)
LIVE FROM HERE WITH CHRIS THILE Confirms Guest Lineup For Performances in St. Louis, Vienna, Louisville and Lenox
by BWW News Desk - May 16, 2019
The guest lineups for the upcoming episodes of Live from Here with Chris Thile in St. Louis, MO on May 25, Vienna, VA on June 1, Louisville, KY on June 8 and Lenox, MAon June 15 are set, featuring Ben Folds, Bruce Hornsby, Guster, Anaïs Mitchell, Adia Victoria, Lucius, I'm With Her and Ian Edwards.... (
more...
)