Now Playing Onstage in Wichita - Week of 8/03/2014
View All Show Listings for Wichita
Click Here to View BroadwayWorld.com Wichita Calendar
FOX ON THE FAIRWAY
Wichita Community Theatre
7/24-8/10/2014
Click Here for More Information
42ND STREET
Music Theatre of Wichita
8/6-8/10/2014
"Come and meet those dancing feet!" Broadway's liveliest tap-dance extravaganza triumphantly returns to Music Theatre of Wichita, bringing all its lively humor, gorgeous costumes, and exhilarating dance numbers. 42nd Street is the ultimate in spectacular feel-good entertainment, featuring an unprecedented array of magnificent songs: "The Lullaby of Broadway," "Young and Healthy," "You're Getting to be a Habit with Me," "We're in the Money," "Shuffle Off to Buffalo," "Go Into Your Dance," "About a Quarter to Nine," and the hypnotic title tune.
Click Here for More Information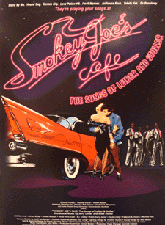 SMOKEY JOE'S CAFE - THE SONGS OF LEIBER AND STOLLER
New Theatre Company
6/19-8/24/2014
Leiber and Stoller, as much as anyone, virtually invented rock 'n' roll, and now their songs provide the basis for an electrifying entertainment that illuminates a golden age of American culture. In an idealized '50's setting, the classic themes of love won, lost and imagined blend with hilarious set-pieces and slice-of-life emotions. Featuring nearly 40 of the greatest songs ever recorded, SMOKEY JOE'S CAFE isn't just great pop music - it's compelling musical theatre.Words and Music by Leiber & Stoller
Click Here for More Information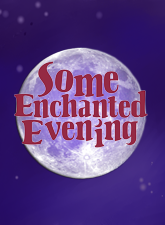 SOME ENCHANTED EVENING - THE SONGS OF RODGERS & HAMMERSTEIN
Crown Uptown Dinner Theatre
8/1-8/24/2014
More so than any composer and lyricist who have written for the stage, the songs of Rodgers & Hammerstein have become an integral part of our everyday lives. We sing them in the shower, we dance to them in ballrooms, we hear them on the radio and in clubs and, yes, in elevators and supermarkets too. We still thrill to them on the live stage in their respective shows, and we teach them to our children. This stunning collection of compositions places five performers in a theatrical setting-first 'backstage,' where the songs are sung as personal interplay, and then 'onstage.' While offering the performers an opportunity to explore the songs within their own styles and sensibilities, it offers the audience a glorious parade of genuine hits.Music by Rodgers, Richard; Lyrics by
Oscar Hammerstein
II; Concept by
Jeffrey B. Moss
; For
Jerry Kravat
Entertainment Services, Inc.
Click Here for More Information
View All Show Listings for Wichita
Click Here to View BroadwayWorld.com Wichita Calendar
Related Articles
From This Author BWW