Now Playing Onstage in Seattle - Week of 5/18/2014
View All Show Listings for Seattle
Click Here to View BroadwayWorld.com Seattle Calendar
AMERICAN GLORY: THE IMPROVISED SORKIN
Jet City Improv
4/3-5/23/2014
dir: Chris Allen.World Premiere
Click Here for More Information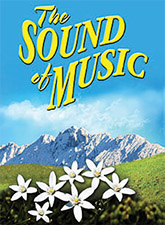 THE SOUND OF MUSIC
King's High School
5/16-5/23/2014
The final collaboration between Rodgers & Hammerstein was destined to become the world's most beloved musical. When a postulant proves too high-spirited for the religious life, she is dispatched to serve as governess for the seven children of a widowed naval Captain. Her growing rapport with the youngsters, coupled with her generosity of spirit, gradually captures the heart of the stern Captain, and they marry. Upon returning from their honeymoon they discover that Austria has been invaded by the Nazis, who demand the Captain's immediate service in their navy. The family's narrow escape over the mountains to Switzerland on the eve of World War II provides one of the most thrilling and inspirational finales ever presented in the theatre. The motion picture version remains the most popular movie musical of all time.Music by Rodgers, Richard; Lyrics by
Oscar Hammerstein
II; Book by
Howard Lindsay
&
Russel Crouse
; Suggested by
Click Here for More Information
SHREK
METROPOLITAN PERFORMING ARTS ACADEMY
5/16-5/24/2014
SHREK THE MUSICAL, based on the Oscar® winningDreamWorks film that started it all, brings the hilarious story ofeveryone's favorite ogre to dazzling new life on the stage. Ina faraway kingdom turned upside down, things get ugly when an unseemlyogre "" not a handsome prince "" shows up to rescue a feisty princess.Throw in a donkey who won't shut up, a bad guy with a SHORT temper, acookie with an attitude and over a dozen other fairy tale misfits, andyou've got the kind of mess that calls for a real hero. Luckily,there's one on hand...and his name is Shrek. Full of all-new songs, great dancing and breathtaking scenery, SHREK THE MUSICAL is part romance, part twisted fairy tale and all irreverent fun for everyone!**AVAILABLE FOR LICENSES FOR PERFORMANCES BEGINNING JUNE 2013**
Click Here for More Information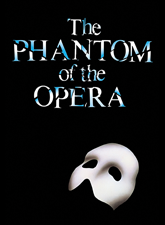 THE PHANTOM OF THE OPERA
Washougal High School
5/16-5/24/2014
THE PHANTOM OF THE OPERA is composed by
Andrew Lloyd Webber
, with lyrics by
Charles Hart
, additional lyrics by
Richard Stilgoe
, and a book by Lloyd Webber and Stilgoe. Based on the classic novel ?Le FantMusic by
Andrew Lloyd Webber
; Lyrics by
Charles Hart
; Additional Lyrics by
Richard Stilgoe
; Book by
Andrew Lloyd Webber
&
Richard Stilgoe
; Based on
Click Here for More Information
LITTLE WOMEN
OAKS CLASSICAL CHRISTIAN ACADEMY
5/22-5/24/2014
Based on
Louisa May Alcott
's own family experiences (and novel), LITTLE WOMEN, follows the adventures of Jo, Meg, Beth and Amy March as they grow up in Civil War America. The beloved story of the March sisters is timeless and deals with issues as relevant today as when they were written. Now, this wonderful narrative has been brought to life as an exhilarating new musical filled with glorious music, dancing and heart. LITTLE WOMEN embodies the complete theatrical experience, guaranteeing a night filled with laughter, tears, and a lifting of the spirit. This powerful score soars with the sounds of personal discovery, heartache and hope -- the sounds of a young America finding its voice. In years to come, we are sure that hundreds of productions by schools and theatres throughout the world will make this stage adaptation of the American classic novel a classic musical theatre treasure in its own right.
Click Here for More Information
AVENUE Q
BAINBRIDGE PERFORMING ARTS
5/8-5/25/2014
AVENUE Q is a gut-bustingly hilarious modern musical focusing on a group of unique 20-somethings making their way in the big city, seeking their purpose in life. Although the show addresses humorous adult issues, it is similar to a beloved children's show; a place where puppets are friends, Monsters are good and life lessons are learned.Winner of the Tony "Triple Crown" for Best Musical, Best Score and Best Book, AVENUE Q is part flesh, part felt, and packed with heart. AVENUE Q is a laugh-out-loud musical that tells the timeless story of a recent college grad named Princeton who moves into a shabby New York apartment all the way out on Avenue Q. He soon discovers that although the residents seem nice, it's clear that this is not your ordinary neighborhood. Together, Princeton and his new-found friends struggle to find jobs, dates, and their ever-elusive purpose in life.Puppet RentalBe sure to visit MTI's Prop Shop to see our AVENUE Q puppets to rent!AVENUE Q NEW YORKVisit the official "Avenue Q New York" for NYC ticketing and more information.
Click Here for More Information
FIDDLER ON THE ROOF
KITSAP CHILDREN'S MUSICAL THEATRE
5/2-5/25/2014
In the little village of Anatevka, Tevye, a poor dairyman, tries to instill in his five daughters the traditions of his tight-knit Jewish community in the face of changing social mores and the growing anti-Semitism of Czarist Russia. Rich in historical and ethnic detail, FIDDLER ON THE ROOF has touched audiences around the world with its humor, warmth and honesty. The universal theme of tradition cuts across barriers of race, class, nationality and religion, leaving audiences crying tears of laughter, joy and sadness.The show features a star turn in Tevye, among the most memorable roles in musical theatre. Original director/choreographer
Jerome Robbins
' staging is legendary, and available from MTI in a comprehensive choreographic guide. Its celebrated score by
Jerry Bock
and
Sheldon Harnick
, features songs loved the world over: "Sunrise, Sunset," "If I Were A Rich Man" and "Matchmaker," to name a few. FIDDLER ON THE ROOF is simply Broadway at its very best.
Click Here for More Information
DISNEY'S SLEEPING BEAUTY KIDS
KITSAP CHILDREN'S MUSICAL THEATRE
5/16-5/25/2014
It's princess Aurora's sixteenth birthday, and Flora, Fauna and Merryweather must use their fairy magic to save her from the spell of evil sorceress Maleficent! This classic fairytale told Disney-style has many roles for a large chorus, from King Stefan and Queen Stefanie's Loyal Subjects to Maleficent's slimy goons. Songs from the beloved film, including "Once Upon a Dream," accompany fun new songs like "Maleficent!" and "A Little Magic Now" to bring a fresh telling of the story to a new generation of kids and families.
Click Here for More Information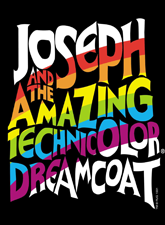 JOSEPH AND THE AMAZING TECHNICOLOR DREAMCOAT
Peninsula High School
5/15-5/25/2014
The Biblical saga of Joseph and his coat of many colors comes to vibrant life in this delightful musical parable. Joseph, his father's favorite son, is a boy blessed with prophetic dreams. When he is sold into slavery by his jealous brothers and taken to Egypt, Joseph endures a series of adventures in which his spirit and humanity are continually challenged. He is purchased by Potiphar where thwarting advances from Potiphar's wife lands him in jail. When news of Joseph's gift to interpret dreams reaches the Pharaoh (wryly and riotously depicted as Elvis), Joseph is well on his way to becoming second in command. Eventually his brothers, having suffered greatly, unknowingly find themselves groveling at the feet of the brother they betrayed but no longer recognize. After testing their integrity, Joseph reveals himself leading to a heartfelt reconciliation of the sons of Israel. Set to an engaging cornucopia of musical styles, from country-western and calypso to bubble-gum pop and rock 'n' roll, this Old Testament tale emerges both timely and timeless.Lyrics by
Tim Rice
; Music by
Andrew Lloyd Webber
Click Here for More Information
LEGALLY BLONDE
GARFIELD HIGH SCHOOL
5/21-5/31/2014
Harvard's beloved blonde takes the stage by pink storm in this fun, upbeat musical about self-discovery. Based on the adored movie, LEGALLY BLONDE: THE MUSICAL stays true to form with a peppy score and playful book. This musical is ridiculously enjoyable from start to finish.Elle Woods appears to have it all. Her life is turned upside-down, however, when her boyfriend dumps her so he can start getting serious about his life and attend Harvard Law. Determined to get him back, Elle uses her charm to get into Harvard Law. At school, she struggles with peers, professors, and Warner Huntington. With the help of Paulette and Emmett, though, Elle quickly realizes her potential and sets out to prove herself to the world.This musical is relatively new to the theatre world, catering to the present-day's generation and culture. LEGALLY BLONDE: THE MUSICAL is perfect for high school and community theatre, featuring a large ensemble and several big song-and-dance numbers.
Click Here for More Information
ANNIE
SAN JUAN COMMUNITY THEATRE
5/15-5/31/2014
Leapin' Lizards! The popular comic strip heroine takes center stage in one of the world's best-loved musicals. With equal measures of pluck and positivity, little orphan ANNIE charms everyone's hearts, despite a next-to-nothing start in 1930s New York City. She is determined to find her parents, who abandoned her years ago on the doorstep of a New York City Orphanage run by the cruel, embittered Miss Hannigan.With the help of the other girls in the Orphanage, ANNIE escapes to the wondrous and magical world of NYC. In adventure after fun-filled adventure, ANNIE foils Miss Hannigan's evil machinations and befriends President Franklin Delano Roosevelt. She finds a new home and family in billionaire Oliver Warbucks, his personal secretary
Grace Farrell
, and a lovable mutt named Sandy. ANNIE is the perfect family-friendly musical, and an ideal show for a largely female cast. Middle Schools and elementary schools should also take notice of ANNIE JR - a special version of this title expressly designed for younger performers.
Click Here for More Information
ROALD DAHL'S WILLY WONKA JR
FRANTZ H COE ELEMENTARY SCHOOL
5/23-5/31/2014
Roald Dahl
's timeless story of the world-famous candy man and his quest to find an heir comes to life in this stage adaptation of Charlie and the Chocolate Factory, which features the songs from the classic family film Willy Wonka and the Chocolate Factory.
Roald Dahl
's WILLY WONKA JR., featuring a memorable score by
Leslie Bricusse
(JEKYLL & HYDE, DOCTOR DOLITTLE) and
Anthony Newley
, follows enigmatic candy manufacturer Willy Wonka as he stages a contest by hiding five golden tickets in five of his scrumptious candy bars. Whoever comes up with these tickets will win a free tour of the Wonka factory, as well as a lifetime supply of candy. Four of the five winning children are insufferable brats: the fifth is a likeable young lad named Charlie Bucket who takes the tour in the company of his equally amiable grandfather. The children must learn to follow Mr. Wonka's rules in the factory--or suffer the consequences.This scrumdidilyumptious musical is guaranteed to delight everyone's sweet tooth. With this show's flexible cast size, featuring roles for all ages, your production will take audiences on a fantasy ride into the land of pure imagination!
Click Here for More Information
DIRTY ROTTEN SCOUNDRELS
CAPITAL PLAYHOUSE
5/15-6/1/2014
DIRTY ROTTEN SCOUNDRELS has been described as stylish, sexy, irreverent, and "Broadway musical comedy heaven."Based on the popular 1988 film, DIRTY ROTTEN SCOUNDRELS centers on two con men living on the French Riviera.
Lawrence James
on makes his lavish living by talking rich ladies out of their money.
Freddy Benson
more humbly swindles women by waking their compassion with fabricated stories about his grandmother's failing health. After meeting on a train, they attempt to work together only to find that this small French town isn't big enough for the two of them. They agree on a settlement: the first one to extract $50,000 from a young female target, heiress
Christine Colgate
, wins and the other must leave town. A hilarious battle of cons ensues that will keep audiences laughing, humming and guessing to the end!DIRTY ROTTEN SCOUNDRELS gives directors the wonderful opportunity to direct two leading men with a large ensemble. It's a great choice for community theaters looking to add some spice to their season!
Click Here for More Information
DISNEY'S BEAUTY AND THE BEAST JR
CHRISTIAN YOUTH THEATRE
5/23-6/1/2014
Step into the enchanted world of Disney's BEAUTY AND THE BEAST JR. Featuring songs from the Academy-Award winning animated feature, this stage version includes music by
Alan Menken
and the late
Howard Ashman
, along with new songs by Mr. Menken and
Tim Rice
. Your audiences will be transported to the heart of provincial life in a lovely French town. When Maurice becomes lost in the woods on the way to the fair, he seeks shelter in an old castle, but the master of the castle is a horrible beast that takes him captive. Maurice's daughter, Belle, must then give up her freedom to save his life. Belle's taming of the unfortunate Beast and his ultimate transformation back into a handsome prince is a beloved fairy tale about very different people finding strength in one another and learning how to love. This "tale as old as time" is filled with spectacular costume and set opportunities. Even more simply staged, Disney's BEAUTY AND THE BEAST JR. offers students a great introduction to musical theatre, using familiar songs and characters to guide them through their production.
Click Here for More Information
XANADU
VASHON ISLAND HIGH SCHOOL
5/23-6/1/2014
XANADU follows the journey of a magical and beautiful Greek muse, Kira, who descends from the heavens of Mt. Olympus to Venice Beach, California in 1980 on a quest to inspire a struggling artist, Sonny, to achieve the greatest artistic creation of all time - the first ROLLER DISCO! (Hey, it's 1980!) But, when Kira falls into forbidden love with the mortal Sonny, her jealous sisters take advantage of the situation and chaos abounds. This hilarious, roller skating, musical adventure about following your dreams despite the limitations others set for you, rolls along to the original hit score composed by pop-rock legends
Jeff Lynne
and
John Farrar
, and includes, "Magic", "All Over The World", "Suddenly", "I'm Alive", "Evil Woman", "Have You Never Been Mellow" and "Xanadu", to name a few, and is based on the
Universal Pictures
' cult classic movie of the same title, which starred
Olivia Newton-John
and
Gene Kelly
. It's hilarity on wheels for adults, children and anyone who has ever wanted to feel inspired, as one of Broadway's master storytellers,
Douglas Carter Beane
, weaves a moving, electrifying tale of endless fun that will keep you in stitches, while the original, legendary chart-topping tunes lift you out of your seat. You'll want to keep the music in your head, and XANADU in your heart, forever.
Click Here for More Information
LOVE, SEX, AND THE I.R.S.
Curtain Call Theatre NW
5/16-6/7/2014
Here is a wild farce with twists of fate, sight gags, mistaken identities and hilarious comic lines. Jon Trachtman and Leslie Arthur are out of work musicians who room together in New York City. To save money, Jon has been filing tax returns listing the pair as a married couple. The day of reckoning comes when the Internal Revenue Service informs the "couple" they're going to be investigated by a Mr. Spinner. Leslie masquerades as a housewife, aided by Jon's fiancee, Kate. Complicating matters further Leslie and Kate are having an affair behind Jon's back, Jon's mother drops in unexpectedly to meet her son's fiancee, and Leslie's ex girlfriend shows up demanding to know why Leslie has changed and won't see her anymore.
Click Here for More Information
9 TO 5, THE MUSICAL
LONGVIEW STAGEWORKS
5/2-6/8/2014
9 TO 5: THE MUSICAL, with music and lyrics by
Dolly Parton
and book by
Patricia Resnick
, is based on the 1980 hit movie Nine to Five.Pushed to the boiling point by their boss, three female co-workers concoct a plan to get even with the sexist, egotistical, lying, hypocritical bigot they call their boss. They conspire to take control of their company and learn there's nothing they can't do -- even in a man's world. Set in the late 1970s, 9 TO 5: THE MUSICAL is a hilarious story of friendship and revenge in the Rolodex era. Outrageous, thought-provoking, and even a little romantic, 9 TO 5: THE MUSICAL is about teaming up and taking care of business.This high-energy show is ideal for a large, mostly female cast. With its jubilant score and easily relatable characters, 9 TO 5: THE MUSICAL is the perfect show for community theaters or high schools.
Click Here for More Information
ONCE
Paramount Theatre
5/27-6/8/2014
The producers of ONCE, the acclaimed new Broadway musical, announced today that
The Road Company
is putting together a US national tour that will launch in the summer of 2013. The most nominated new musical of the season, with more Tony Award nominations (11) than any other show, ONCE opened on at the
Bernard B. Jacobs
Theatre (242 West 45th Street) on Sunday, March 18, 2012 to rave reviews. ONCE features a book by award-winning Irish playwright & screenwriter,
Enda Walsh
(Penelope, Hunger, The New Electric Ballroom), the Academy Award-winning music and lyrics of
Glen Hansard
and Marki¿½ta Irglovi¿½, direction by the acclaimed
John Tiffany
(Black Watch), movement by
Steven Hoggett
(Black Watch, American Idiot) and music supervision and orchestrations by
Martin Lowe
(Mamma Mia!).
Click Here for More Information
HONK!
MOUNTAINEER PLAYERS
5/25-6/15/2014
In the London season featuring the appearance of THE LION KING, HONK! became a stand-out by winning the 2000 Olivier Award (the British equivalent of the Tony® Award) for Best New Musical. Written by
George Stiles
and
Anthony Drewe
(dubbed "The brightest hopes for the future of the British musical" by The London Daily Telegraph), HONK! is the story of Ugly, whose odd, gawky looks instantly incite prejudice from his family and neighbors. Separated from the farm and pursued by a hungry Cat, Ugly must find his way home. Along his rollicking and harrowing journey he not only discovers his true beauty and glorious destiny, but also finds love and acceptance in all its forms. Witty and hilarious, but also deeply moving, HONK! will treat your audiences to equal amounts of laughter and tears. Perfect for a cast as small as ten or as large as 30 (or more), HONK! can be performed with simple sets and costumes. No feathers or fur necessary! Its charm, humor and message of tolerance is perfect for a family audience"¦ and every audience.
Click Here for More Information
LITTLE SHOP OF HORRORS
A CONTEMPORARY THEATRE
3/8-6/15/2014
A down-and out skid row floral assistant becomes an overnight sensation when he discovers an exotic plant with a mysterious craving for fresh blood. Soon "Audrey II" grows into an ill-tempered, foul-mouthed, R&B-singing carnivore who offers him fame and fortune in exchange for feeding its growing appetite, finally revealing itself to be an alien creature poised for global domination! One of the longest-running Off-Broadway shows of all time, this affectionate spoof of 1950s sci-fi movies has become a household name, thanks to a highly successful film version and a score by the songwriting team of
Howard Ashman
and
Alan Menken
, who redefined the animated musical film with Disney's The Little Mermaid, Beauty and the Beast and Aladdin. Charming, tuneful and hilarious, with tongue firmly planted in cheek, LITTLE SHOP OF HORRORS never fails to entertain. A small cast, band and unit set make the other aspects of production a snap.
Click Here for More Information
LITTLE SHOP OF HORRORS
ACT Theatre
3/8-6/15/2014
Falls Theatre:book:
Howard Ashman
; lyrics:
Howard Ashman
; music:
Alan Menken
; dir:
Bill Berry
.
Click Here for More Information
View All Show Listings for Seattle
Click Here to View BroadwayWorld.com Seattle Calendar
Related Articles
From This Author BWW