Now Playing Onstage in Jackson, MS - Week of 3/16/2014
View All Show Listings for Jackson, MS
Click Here to View BroadwayWorld.com Jackson, MS Calendar
THE WIZARD OF OZ
Actor's Playhouse
1/30-3/20/2014
Is there a soul alive who has not been swept away by the wonder of
L. Frank Baum
's masterpiece? After a tornado whisks her away to the magical land of OZ, young Kansas farm girl Dorothy Gale teams up with a Scarecrow, a Tin Woodsman and a Cowardly Lion to avoid the clutches of the Wicked Witch Of The West and find the mighty Wizard who can send her home. Originally produced by the award-winning Prince Street Players, this funny and clever musical is sure to entertain both the largest and smallest of munchkins!
Click Here for More Information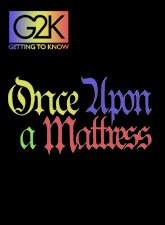 ONCE UPON A MATTRESS
Saint Patrick Catholic High School
3/19-3/21/2014
The 'G2K' Getting To Know Series: Uniquely adapted musicals specifically for youth performers. If you thought you knew the story of 'The Princess and The Pea,' you may be in for a walloping surprise! Did you know, for instance, that Princess Winnifred actually swam the moat to reach Prince Dauntless the Drab? Or that it may not have been the pea at all that caused the princess a sleepless night? Carried on a wave of beguiling songs, by turns hilarious and raucous, romantic and melodic, this rollicking spin on the familiar classic of royal courtship and comeuppance provides for some side-splitting shenanigans. Chances are, you'll never look at fairy tales quite the same way again. In this adaptation for pre-high school students, the content has been edited to better suit younger actors and audiences, but all the magic, hilarity and fun of the original are still in place. G2K? ONCE UPON A MATTRESS is the perfect show to introduce young people to the magic of live theater. Music by
Mary Rodgers
; Book by
Jay Thompson
&
Dean Fuller
&
Marshall Barer
; Lyrics by
Marshall Barer
; Adapted by
Tom Briggs
Click Here for More Information
CHAMBER IN THE CHAPEL
Mississippi Symphony Orchestra
3/22-3/22/2014
MSO musicians collaborate with pianist Alon Goldstein, a Jackson favorite, to perform Mozart's Quintet for Woodwinds and Piano and Brahms' Quintet for Piano and Strings, plus Liszt's paraphrase on Verdi's Aida for solo piano.
Click Here for More Information
GREATER TUNA
Meridian Little Theatre
3/20-3/23/2014
What do Arles Struvie, Thurston Wheelis, Aunt Pearl, Petey Fisk, Phineas Blye and Rev. Spikes have in common? In this hilarious send-up of small town morals and mores, they are all among the upstanding citizens of Tuna, Texas' third smallest town. This long running Off Broadway hit features two actors creating the entire population of Tuna in a Tour De Farce of quick change artistry, changing costumes and characterizations faster than a jack rabbit runs from a coyote. Two actors, twenty characters and a barrel of laughs, y'all.
Click Here for More Information
GLENGARRY GLEN ROSS
Biloxi Little Theatre
3/21-3/29/2014
Glengarry Glen Ross is a play by
David Mamet
that won the Pulitzer Prize in 1984. The play shows parts of two days in the lives of four desperate Chicago real estate agents who are prepared to engage
Click Here for More Information
SPAMALOT
Actor's Playhouse
3/5-3/30/2014
SPAMALOT, is the musical comedy sensation lovingly ripped off from the film classic Monty Python and The Holy Grail. Hysterically re-telling the tale of King Arthur and his Knights of the Round Table, this Tony Award winning Best Musical will spread laughter and cheer throughout the Kingdom of South Florida. Featuring a bevy of beautiful showgirls, not to mention cows and killer rabbits, SPAMALOT has been hailed by all as "a no-holds-barred smash hit. "
Click Here for More Information
PERIOD OF ADJUSTMENT
Bay St. Louis Little Theatre
3/21-4/4/2014
Period of Adjustment is a 1960 play by
Tennessee Williams
that was adapted for the screen in 1962. Both the stage and film versions are set on Christmas Eve and tell the gentle, light-hearted story
Click Here for More Information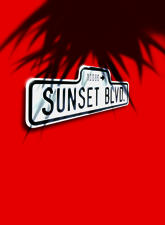 SUNSET BOULEVARD
Oxford High School
3/7-4/5/2014
SUNSET BOULEVARD weaves a magnificent tale of faded glory and unfulfilled ambition. Silent movie star Norma Desmond longs for a return to the big screen, having been discarded by tinsel town with the advent of 'talkies.' Her glamour has faded in all but her mind. When she meets struggling Hollywood screen-writer Joe Gillis in dramatic circumstances, their subsequent passionate and volatile relationship leads to an unforeseen and tragic conclusion. Music by
Andrew Lloyd Webber
; Book and Lyrics by
Don Black
&
Christopher Hampton
; Based on the
Billy Wilder
Film
Click Here for More Information
View All Show Listings for Jackson, MS
Click Here to View BroadwayWorld.com Jackson, MS Calendar
Related Articles
From This Author BWW