Now Playing Onstage in Connecticut - Week of 12/09/2012
View All Show Listings for Connecticut
Click Here to View BroadwayWorld.com Connecticut Calendar
Debbie Gravitte
& Friends All-Star Holiday Show in Broadway" border="0" bheight="100" width="100" align="right">
Debbie Gravitte & FRIENDS ALL-STAR HOLIDAY SHOW
The Ridgefield Playhouse
12/14-12/14/2012
Fri, 12/14/2012 - 8:00pm Join Tony Award winner
Debbie Gravitte
as she celebrates the holidays with her friends, including some broadways pals from the hit show Phantom of the Opera and more! They will be singing songs such as "Memory", "Defying Gravity", and holiday favorites "
Santa Claus
is Coming to Town", "I'll Be Home for Christmas" and the audience favorite "Twelve Days of Christmas." Ticket Price: $45.00
Click Here for More Information
HOW TO SUCCEED IN BUSINESS...TRYING
SUFFIELD ACADEMY
12/13-12/15/2012
Power, sex, ambition, greed... it's just another day at the office. From the authors of GUYS AND DOLLS comes one of the most delightfully irreverent musicals of all time. A satire of big business and all it holds sacred, HOW TO SUCCEED IN BUSINESS WITHOUT REALLY TRYING follows the rise of J. Pierrepont Finch, who uses a little handbook called "How To Succeed In Business Without Really Trying" to climb the corporate ladder from lowly window washer to high-powered executive, tackling such familiar but potent dangers as the aggressively compliant "company man," the office party, backstabbing co-workers, caffeine addiction and, of course, true love.Winner of the 1962 Pulitzer Prize for Drama, HOW TO SUCCEED melds wit, comedy, and romance together to perfection. This show requires a large cast, featuring many roles for all types of performers.
Click Here for More Information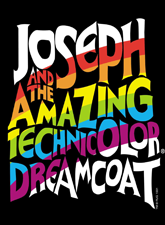 JOSEPH...DREAMCOAT (93' U.K. TOUR W/OPTIONAL `MEGAMIX`)
Curtain Call, Inc
11/16-12/15/2012
The Biblical saga of Joseph and his coat of many colors comes to vibrant life in this delightful musical parable. Joseph, his father's favorite son, is a boy blessed with prophetic dreams. When he is sold into slavery by his jealous brothers and taken to Egypt, Joseph endures a series of adventures in which his spirit and humanity are continually challenged. He is purchased by Potiphar where thwarting advances from Potiphar's wife lands him in jail. When news of Joseph's gift to interpret dreams reaches the Pharaoh (wryly and riotously depicted as Elvis), Joseph is well on his way to becoming second in command. Eventually his brothers, having suffered greatly, unknowingly find themselves groveling at the feet of the brother they betrayed but no longer recognize. After testing their integrity, Joseph reveals himself leading to a heartfelt reconciliation of the sons of Israel. Set to an engaging cornucopia of musical styles, from country-western and calypso to bubble-gum pop and rock 'n' roll, this Old Testament tale emerges both timely and timeless. This version of JOSEPH?DREAMCOAT features extended songs and dances. The Megamix is available as a separate rental with this version. Lyrics by
Tim Rice
; Music by
Andrew Lloyd Webber
For more information on Curtain Call, Inc, click hereFor more information on Joseph...Dreamcoat (93' U.K. Tour w/Optional `Megamix`), click here
Click Here for More Information
DISNEY'S MULAN JR
CLASSICAL MAGNET SCHOOL
12/13-12/15/2012
Travel back to the legendary, story-telling days of ancient China with this action-packed stage adaptation of Disney's Mulan. The Huns have invaded, and it is up to the misfit Mulan and her mischievous sidekick Mushu to save the Emperor! Disney's MULAN JR. is a heartwarming celebration of culture, honor and a fighting spirit. The score includes favorites like "Reflection,"? "Honor to Us All"? and "I'll Make a Man Out of You"? as well as new songs that will get your audience up on its feet!
Click Here for More Information
THE 25TH ANNUAL PUTNAM COUNTY SPELLING BEE
GREATER HARTFORD ACADEMY OF THE PERFORMING ARTS
12/7-12/16/2012
Six young people in the throes of puberty, overseen by grown-ups who barely managed to escape childhood themselves, learn that winning isn't everything and that losing doesn't necessarily make you a loser.THE 25TH ANNUAL PUTNAM COUNTY SPELLING BEE is a hilarious tale of overachievers' angst chronicling the experience of six adolescent outsiders vying for the spelling championship of a lifetime. The show's Tony Award winning creative team has created the unlikeliest of hit musicals about the unlikeliest of heroes: a quirky yet charming cast of outsiders for whom a spelling bee is the one place where they can stand out and fit in at the same time.
Click Here for More Information
ANNIE JR
JEWISH CENTER FOR COMMUNITY SERVICES
12/15-12/16/2012
Leapin' Lizards! The popular comic strip heroine takes center stage in one of the world's best-loved musicals. With equal measures of pluck and positivity, little orphan ANNIE charms everyone's hearts, despite a next-to-nothing start in 1930s New York City. She is determined to find her parents, who abandoned her years ago on the doorstep of a New York City Orphanage run by the cruel, embittered Miss Hannigan. With the help of the other girls in the Orphanage, ANNIE escapes to the wondrous and magical world of NYC. In adventure after fun-filled adventure, ANNIE foils Miss Hannigan's evil machinations and befriends President Franklin Delano Roosevelt. She finds a new home and family in billionaire Oliver Warbucks, his personal secretary
Grace Farrell
, and a lovable mutt named Sandy.ANNIE JR. is ideal for productions involving different grade levels, or for middle schools where students may be maturing at different rates. The cast size and age range of the parts are flexible and the bright, tuneful score is easy to sing and filled with familiar numbers.
Click Here for More Information
SUNDAY IN THE PARK WITH GEORGE
YALE SCHOOL OF DRAMA
12/15-12/21/2012
One of the most acclaimed musicals of our time, this moving study of the enigmatic painter
Georges Seurat
won a Pulitzer Prize for its deeply insightful and highly personal examination of life through art and the artist.Act One follows the inarticulate Seurat as he fights a losing battle to maintain a relationship with his mistress Dot as he creates his painting ?A Sunday Afternoon on the Island of La Grande Jatte? amid the scorn of the artistic community. The second act takes place 100 years later, introducing us to his American descendant, also an artist, burned out and uncertain of the path he must take.An ensemble of strong singing actors performs this challenging and heartbreaking work about our need to connect to the past, present and future. The show features two coveted starring roles made famous by the Broadway performances of
Mandy Patinkin
and
Bernadette Peters
. The groundbreaking book and score by
Stephen Sondheim
and
James Lapine
, the authors of INTO THE WOODS and PASSION, contain some of their most beautiful and stirring work.The show may be staged simply as in its original workshop production or with the grandeur of Seurat?s masterpiece.
Click Here for More Information
GLITZ! THE LITTLE MISS CHRISTMAS PAGEANT MUSICAL
Milford Center for the Arts
12/7-12/22/2012
Pantochino Productions Inc, Connecticut's award-winning theatre for family audiences presents "Glitz! The Little Miss Christmas Pageant Musical" by
Bert Bernardi
and
Justin Rugg
. Everything's coming up tinsel and tiaras in this ridiculously funny new holiday musical with a heartwarming ending where ten girls vie for the title and one lucky girl wins the crown. December 7-22. Fridays at 7:30pm, Saturdays at 2 & 5:30pm and Sundays at 2pm (Note: no performances Dec 15). Tickets available online at www.pantochino.com
Click Here for More Information
A TAFFETA CHRISTMAS
Connecticut Cabaret Theatre
11/23-12/22/2012
The Connecticut Cabaret Theatre is pleased to announce its production of the 1950's bubble gum pop-inspired musical, "A TAFFETA CHRISTMAS". Full of both 1950's pop and Christmas classics, this musical is meant to bring back the way a hometown Christmas used to be. This is a tribute to the girl groups of the 50's featuring 4 down-home girls from Indiana and they're here to celebrate the holidays in style, on TV no less! Starring JENNIFER AUGERI, KELLY BOURKE, JESSICA FRYE and
Sandra Lee
, 4 beautiful and extremely talented women whose talent individually is amazing, but together is absolutely extraordinary! You do not want to miss this lively, energetic, feel good holiday show. Artistic Director Kris McMurray's creative team includes Pawel Jura, Musical Director and James
J. Mora
n, Asst. Choreogrpaher and Lighting Sound Technician. THE TAFFETA CHRISTMAS runs every Friday and Saturday at 8:00pm from November 23rd thru December 22nd, 2012. Doors open at 7:15pm. Tickets are now on sale. $30 per person. MasterCard and Visa and other major credit cards are accepted. To purchase tickets, please call the box office at 860-829-1248. Reservations are highly recommended. Or for more information, visit our website: www.ctcabaret.com The Connecticut Cabaret Theatre is located just off Route 9 (exit 22: Mill Street) and the Berlin Turnpike. Visit the website for detailed directions. The theatre celebrating 15 years of quality entertainment has but one motto..."BRING YOUR OWN". Presented cabaret-style, patrons are welcome to bring whatever they like to eat or drink with them. They also can enjoy a dessert bar that has a variety of treats to purchase.
Click Here for More Information
A CHRISTMAS CAROL
CENTER STAGE
12/1-12/22/2012
Charles Dickens
' A CHRISTMAS CAROL gets the full Broadway treatment by
Alan Menken
,
Lynn Ahrens
and
Mike Ockrent
.This spectacular musical extravaganza ran for ten years at
Madison Square Garden
. In 2004, this version became the basis of an NBC
Hallmark Entertainment
special (teleplay adaptation by
Lynn Ahrens
) featuring
Kelsey Grammer
as Scrooge, and an array of stars including
Jason Alexander
,
Jesse L. Martin
,
Jane Krakowski
,
Geraldine Chaplin
,
Jennifer Love Hewitt
and
Ruthie Henshall
. But even without starry casts and spectacular trappings, this A CHRISTMAS CAROL retains its emotional power and pure joy thanks to the marvelously told story and beautiful score.
Click Here for More Information
View All Show Listings for Connecticut
Click Here to View BroadwayWorld.com Connecticut Calendar
Related Articles
From This Author BWW