Scoop: Coming Up on a Two-Hour Broadcast of DATELINE on NBC - Friday, September 21, 2018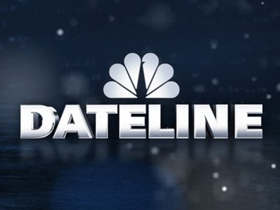 Keith Morrison Reports on a Colorado Serial Killer. All-New A Deal with The Devil Airs Friday, September 21 at 9 p.m. ET/8 p.m. CT

Keith Morrison reports on a notorious serial killer, nicknamed Hannibal, who murdered several people while working as a confidential informant for the FBI. The two-hour broadcast tells the INSIDE STORY of how he was ultimately caught.

Dateline NBC is the longest-running series in NBC primetime history. In its 26th season, DATELINE NBC is anchored by Lester Holt and features correspondents Andrea Canning, Josh Mankiewicz, Keith Morrison and Dennis Murphy. Airing Fridays at 9 p.m. ET/8 p.m. CT, DATELINE NBC reaches more than 18 million people every week through its broadcast, and millions more through its social media platforms. David Corvo is the senior executive producer, and Liz Cole is the executive producer. Follow DATELINE NBC on Facebook, Instagram and Twitter.
Related Articles View More TV

Stories
From This Author TV Scoop