Latest Articles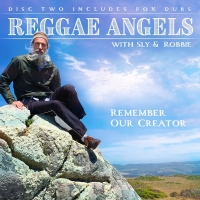 Reggae Angels Announce New Album 'Remember Our Creator'
by Sarah Jae Leiber - May 04, 2021
The multi-talented renown musicians, producers, songwriters, and arrangers Sly Dunbar on drums and Robbie Shakespeare on bass, are widely acknowledged as the world's greatest rhythm section. ...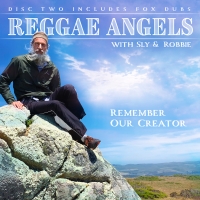 Reggae Angels Announces New Album Release
by Sarah Jae Leiber - April 28, 2021
Featuring the renowned production duo Sly and Robbie, Remember Our Creator delivers conscious, uplifting roots reggae music. This release is a double disc CD featuring vocal and dub versions. ...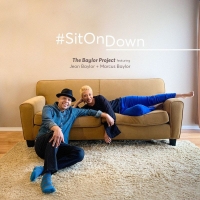 The Baylor Project Earns GRAMMY Nod For Quarantine-Era Anthem
by Chloe Rabinowitz - November 30, 2020
'Sit On Down', the soulful pandemic-era anthem by The Baylor Project has been nominated for a GRAMMY Award for Best Traditional R&B Performance. This is the third GRAMMY nomination for the renowned duo, and second nomination in this category. The 63rd annual GRAMMY Awards will take place on January ...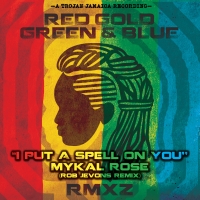 Trojan Jamaica Release Mykal Rose 'I Put A Spell On You (Rob Jevons Remix)'
by Kaitlin Milligan - July 22, 2020
In 2019, musicians Zak Starkey and Sharna 'Sshh' Liguz launched the Trojan Jamaica record label, in partnership with BMG....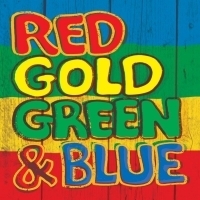 Trojan Jamaica Announces Release of New Compilation RED, GOLD, GREEN & BLUE
by Kaitlin Milligan - July 01, 2019
Trojan Jamaica is proud to announce the release of the groundbreaking new compilation, RED, GOLD, GREEN & BLUE, available July 12, 2019 at all music retailers and streaming services....

Introducing New Reggae Label Trojan Jamaica, First Song Released
by Tori Hartshorn - March 27, 2019
Zak Starkey and Sharna 'Sshh' Liguz, have announced the creation of a new reggae record label, Trojan Jamaica, and a groundbreaking compilation, RED, GOLD, GREEN & BLUE, the details of which will be revealed soon. Today's announcement is heralded by the release of Screamin' Jay Hawkins' 'I Put A Spe...

Christian McBride, The Wailers, Maxi Priest, & More to Play Blue Note Hawaii this June
by Macon Prickett - May 31, 2018
Summer is upon us and we're getting in the mood with the band of reggae legend Bob Marley, The Wailers, kicking off the month of June at Blue Note Hawaii. Another reggae icon, Maxi Priest, returns to the stage by popular demand and six-time GRAMMY(R)-winning jazz bassist Christian McBride makes his ...