| | |
| --- | --- |
| CLAYTON-HAMILTON JAZZ ORCHESTRA | |
Latest Articles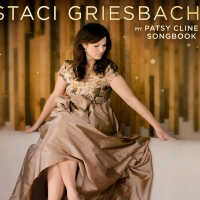 Rediscover Patsy Cline with First-Ever Jazz Tribute, Debut from Artist Staci Griesbach
by TV News Desk - August 20, 2019
Patsy Cline's trailblazing spirit is remembered in "My Patsy Cline Songbook," the first-ever, full-length jazz tribute album arriving August 23, 2019.  Drawing on her country roots, vocalist Staci Griesbach's debut album explores looking at the Nashville Songbook as another treasure trove to conside... (
more...
)

Highlights In Jazz Presents 'A Salute to Randy Brecker'
by TV News Desk - April 01, 2019
The annual Highlights In Jazz series, a fan fave for almost a half century, can be counted on to deliver concerts that surprise and delight savvy jazz fans. The third event of the 2019 lineup showcases one of the series' most beloved traditions: paying homage to a living jazz great. The Highlights I... (
more...
)

60th Annual Monterey Jazz Festival Wraps up Weekend of Historic Performances
by BWW News Desk - September 28, 2017
The 60th Annual Monterey Jazz Festival wrapped up Sunday, September 17 after a weekend of debut artists, returning masters and new favorites. Over 38,562 fans came through the gates of the Monterey County Fairgrounds during the weekend of September 15-17, which featured a record-breaking 137 perform... (
more...
)
Jazz Guitarist Randy Napoleon Unveils New CD SOON
by BWW News Desk - April 21, 2016
Randy Napoleon, the internationally acclaimed jazz guitarist, has a new CD out from the Detroit Music Factory. Recorded in one room, all in a single day, SOON has a very earthy, natural sound. The record features Rodney Whitaker on bass, Gregory Hutchinson on drums and Etienne Charles on trumpet.... (
more...
)