Now Playing Onstage in Boston - Week of 7/06/2014
View All Show Listings for Boston
Click Here to View BroadwayWorld.com Boston Calendar
SCHOOLHOUSE ROCK LIVE! JR
SPOTLIGHT PRODUCTIONS -AFTER SCHOOL DRAMA WORKSHOP
7/11-7/11/2014
Click Here for More Information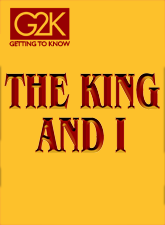 G2K THE KING AND I
Performing Arts Center of MetroWest
7/11-7/11/2014
The 'G2K' Getting To Know Series: Uniquely adapted musicals specifically for youth performers. East versus West makes for a dramatic, richly textured and ultimately uplifting tale of enormous fascination. It is 1862 in Siam when an English widow,
Anna Leon
owens, and her young son arrive at the Royal Palace in Bangkok, having been summoned by the King to serve as tutor to his many children and wives. The King is largely considered to be a barbarian by those in the West and he seeks Anna's assistance in changing his image, if not his ways. With both keeping a firm grip on their respective traditions and values, Anna and the King grow to understand and, eventually, respect one another, in a truly unique love story. In this adaptation for pre-high school students, the content has been edited to better suit younger attention spans, but all the magic and beauty of the original are still in place. You and your students will be enchanted by the timeless story and the dazzling score, while at the same time learning about theater and its production. Music by Rodgers, Richard; Book and Lyrics by
Oscar Hammerstein
II
Click Here for More Information
THE 25TH ANNUAL PUTNAM COUNTY SPELLING BEE
SPOTLIGHT PRODUCTIONS
7/12-7/12/2014
Click Here for More Information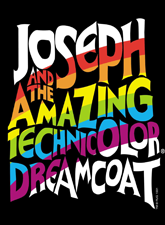 JOSEPH AND THE AMAZING TECHNICOLOR DREAMCOAT
Hockomock YMCA
7/12-7/13/2014
The Biblical saga of Joseph and his coat of many colors comes to vibrant life in this delightful musical parable. Joseph, his father's favorite son, is a boy blessed with prophetic dreams. When he is sold into slavery by his jealous brothers and taken to Egypt, Joseph endures a series of adventures in which his spirit and humanity are continually challenged. He is purchased by Potiphar where thwarting advances from Potiphar's wife lands him in jail. When news of Joseph's gift to interpret dreams reaches the Pharaoh (wryly and riotously depicted as Elvis), Joseph is well on his way to becoming second in command. Eventually his brothers, having suffered greatly, unknowingly find themselves groveling at the feet of the brother they betrayed but no longer recognize. After testing their integrity, Joseph reveals himself leading to a heartfelt reconciliation of the sons of Israel. Set to an engaging cornucopia of musical styles, from country-western and calypso to bubble-gum pop and rock 'n' roll, this Old Testament tale emerges both timely and timeless.Lyrics by
Tim Rice
; Music by
Andrew Lloyd Webber
Click Here for More Information
G2K ONCE UPON A MATTRESS
The Chestnut Hill School
7/15-7/15/2014
Click Here for More Information
THE PAJAMA GAME
COLLEGE LIGHT OPERA COMPANY
7/15-7/19/2014
Click Here for More Information
A LITTLE NIGHT MUSIC
BERKSHIRE THEATRE FESTIVAL
6/30-7/19/2014
Sondheim creates a stunning tour de force when he takes
Ingmar Bergman
's comedy of manners, Smiles of a Summer Night, and turns it into a musical of masterful execution and elegance. With four Tony Awards, this is a musical work that has forever entranced the world of theatre. Set in 1900 Sweden, A LITTLE NIGHT MUSIC explores the tangled web of affairs centered around actress Desirée Armfeldt and the men who love her: a lawyer by the name of Fredrik Egerman and the Count Carl-Magnus Malcom. When the traveling actress performs in Fredrik's town, the estranged lovers' passion rekindles. This strikes a flurry of jealousy and suspicion between Desirée, Fredrik, Fredrick's wife, Anne, Desirée's current lover, the Count, and the Count's wife, Charlotte. Both men -- as well as their jealous wives -- agree to join Desirée and her family for a weekend in the country at Desirée's mother's estate. With everyone in one place, infinite possibilities of new romances and second chances bring endless surprises.A LITTLE NIGHT MUSIC is full of hilariously witty and heartbreakingly moving moments of adoration, regret and desire. This dramatic musical celebration of love is perfect to showcase your highly-trained singers with it's harmonically-advanced score and masterful orchestrations.
Click Here for More Information
SUMMER RADIO MYSTERY THEATRE: SUPER SLEUTHS!
Responsible Grace Church
7/11-7/19/2014
The Post-Meridian Radio Players are bringing back their incredibly popular Summer Radio Mystery Theatre with a new anthology this July! The anthology features PMRP's first
Agatha Christie
mystery as we present "The Case of the Careless Victim". Join Hercule Poirot (Leo Wylder) as he visits Boston only to stumble immediately into a murder scene. Then we present another first, as we bring one of the earliest female detectives of literature Our Lady Molly of Scotland Yard to life in "The Ninescore Mystery". Lady Molly, created by
Baroness Orczy
after her success with The Scarlet Pimpernel, features PMRP alum Leslie Drescher as Molly and Sophie Kaner as her companion Mary. In the final story
Andrew Harris
on and Chris Chiampa return for a third outing as Sherlock Holmes and Dr. Watson as we present "Sherlock Holmes and the Whitechapel Murders". The world's greatest detective faces off against one of history's most infamous killers! Summer Radio Mystery Theatre: Super Sleuths runs for six performances at Responsible Grace Church at 204 Elm Street in Somerville MA. Performances will be: Friday July 11 at 8pm Saturday July 12 at 2pm (matinee) Saturday July 12 at 8pm Thursday July 17 at 8pm Friday July 18 at 8pm Saturday July 19 at 8pm The Post-Meridian Radio Players produce shows in the style of the Golden Age of Radio, with actors in front of microphones and holding scripts while sound effects are created live on stage. The show also features retro candies and sodas for sale to further immerse the audience in the experience. Tickets are $15 and $12 for students/seniors.
Click Here for More Information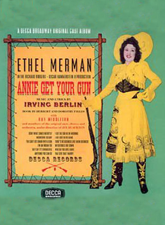 ANNIE GET YOUR GUN
Steps Off Broadway, Inc.
7/5-7/20/2014
Annie Oakley
is the best shot around, and she manages to support her little brother and sisters by selling the game she hunts. When she's discovered by Col. Buffalo Bill, he persuades this novel sharpshooter to join his Wild West Show. It only takes one glance for her to fall head over heels for dashing shooting ace
Frank Butler
, who headlines the show. She soon eclipses Butler as the main attraction which, while good for business, is bad for romance. Butler hightails it off to join a rival show, his bruised male ego leading the way, but is ultimately pitted against Annie in a final shoot-out. The rousing, sure-fire finale hits the mark every time in a testament to the power of female ingenuity.Music and Lyrics by
Irving Berlin
; Book by
Herbert Fields
&
Dorothy Fields
Click Here for More Information
1776
CAPE PLAYHOUSE
7/7-7/20/2014
Click Here for More Information
THE LAST FIVE YEARS
COTUIT CENTER FOR THE ARTS
6/29-7/21/2014
Click Here for More Information
DISNEY'S THE LITTLE MERMAID
NORTH SHORE MUSIC THEATRE
7/8-7/27/2014
Click Here for More Information
RENT
PEREGRINE THEATRE ENSEMBLE
7/7-9/3/2014
Click Here for More Information
View All Show Listings for Boston
Click Here to View BroadwayWorld.com Boston Calendar
Related Articles
From This Author BWW