| | |
| --- | --- |
| BIO: Mark Knight's legacy already ranks him as a leading player in dance music culture. His rise to the forefront has been more than just gigs and remixes; his contribution to the scene via his label Toolroom Records, demonstrates abilities that supercede the glorified title of 'DJ'. This year, with a Grammy Nomination for work on the Black Eyed Peas' multi-platinum album 'The-End', 3 of the biggest selling records on Beatport's 'Best Sellers List'; 'Music Matters' 'Flauta Magica' & 'Good Times', an IDMA nomination for his Toolroom Knights weekly radio show and a prestigious Beatport award for his single 'Good Times' – 2010 has most definitely been a year of colossal achievement. So where did it all start… In 2004, with a personal vision for house music, Mark created his own workshop for 21st century dance musicians, Toolroom Records, and with it a new way of thinking. Since its launch, the Toolroom imprint has developed into an uncontrollable beast, celebrating success as the biggest selling label on Beatport and reaching the milestone of 100 releases in 2009 courtesy of Faithless. As a producer, Mark has built a reputation for outstanding releases; 'Man With The Red Face', 'Downpipe', 'Good Times', 'Devil Walking', consistently topping international dance charts, and has been involved in producing tracks for leading artists, including new output from Faithless and contribution to the latest Underworld album. And there's more… As a DJ, Mark holds international prominence, recognised the world over for his extended 7 hour sets, headlining festivals and clubs from Ultra Music Festival Miami to the Terrace at Space Ibiza. In 2006, Mark's belief and desire to inject freshness into a stale club scene, inspired him to programme his own parties, this concept became a reality with the launch of Toolroom Knights at Ministry of Sound, London in October '06. Having gained unrivalled success as one of THE superior club nights, Toolroom Knights has gone on to generate great global success and support with Mark headlining Toolroom residencies at Cocoon Frankfurt, Space Miami, Ministry of Sound London, Pacha New York as well as hosting Toolroom arenas at key festivals including; SW4 London, Global Gathering UK, Dance Valley Netherlands. All in all, it's been a BIG journey for Mark Knight, pioneering a sound and attitude that's gained respect from fans and industry people alike hungry for the integrity of Mark's production skills and quality of Toolroom Knights' parties. And there's so much more to come. | |
Latest Tweets
| | |
| --- | --- |
| 7/22 @ 3:04 AM | djmarkknight - I'll be taking @beatport's Instagram for a Live Q&A session tonight!! I'll be chatting all things to do with creat… https://t.co/o0EdULTN2I |
| | |
| --- | --- |
| 7/20 @ 5:00 AM | djmarkknight - Thank you to the guys over at @MusicNewsWeb for the write up on 'Untold Business' 🙏 Appreciating all the support… https://t.co/mONj8A50ng |
| | |
| --- | --- |
| 7/16 @ 9:27 AM | djmarkknight - I've wanted to work with @DTrueitt forever and ever, and man this guy doesn't disappoint - an amazing artist and tr… https://t.co/ju8NKqsjET |
MORE TWEETS
Latest Articles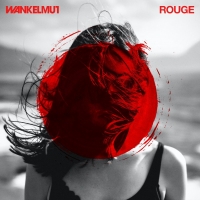 Wankelmut Releases Sultry French Track 'Rogue'
by Sarah Jae Leiber - May 14, 2021
Finally, the beat blossoms into a gorgeous dance track as a light synth and the vocals play off one another while a powerful bassline underscores the affair. 'Rouge' is another milestone track for Wankelmut, and a single that he hopes will bring a smile to listeners' faces....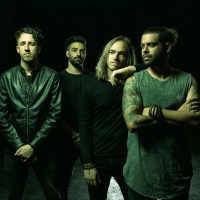 DREAMERS CRIME Release New Single 'DREAMING'
by Sarah Jae Leiber - April 26, 2021
Dreamers Crime is a four piece outfit ready to leave their own mark on the music stage. Co-founders Peter Repousis (lead vocalist) and Simon Kapsis (guitarist), together with Adam Plimmer (bassist) and Felipe Martelo (drummer), are set to expose their heavy rock and metal sound consisting of crunchi...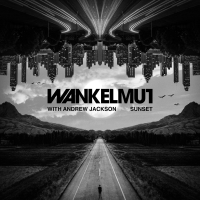 Wankelmut Releases New Single 'Sunset'
by Sarah Jae Leiber - November 30, 2020
Berlin-based musician Wankelmut is back on the release radar with 'Sunset', the multifaceted DJ/producer's highly-anticipated eighth original production of the new decade featuring harmonious vocals from Los Angeles-based, London native Andrew Jackson....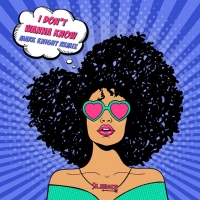 Mark Knight Unveils Remix of Silence's 'I Don't Wanna Know'
by Sarah Jae Leiber - November 27, 2020
DJ, Grammy-nominated producer and Toolroom Records label head Mark Knight has delivered his rework of Silience's latest anthem 'I Don't Wanna Know'.  ...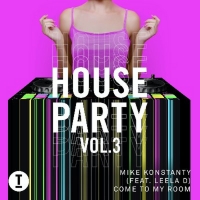 Mike Konstanty Joins with Leela D on New Track, 'Come To My Room'
by Nicole Rosky - September 28, 2020
Polish DJ and producer Mike Konstanty has joined forces with UK singer-songwriter Leela D on new track 'Come To My Room'. ...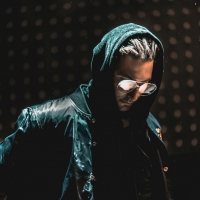 Multi-Platinum Selling Dj/ Producer Shaun Frank Shares 'Take Me Over' Single
by Alexa Criscitiello - September 18, 2020
Multi-platinum selling DJ/Producer Shaun Frank releases his latest single, 'Take Me Over' on the 18th of September via Physical Presents. ...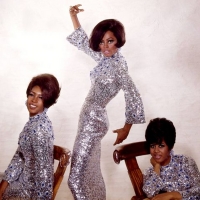 BWW Exclusive: THE 101 GREATEST MOTOWN SONGS OF ALL TIME - with Stevie Wonder, Diana Ross, Marvin Gaye, the Jackson 5 & More
by Peter Nason - June 11, 2020
BWW Reviewer Peter Nason chooses the 101 greatest Motown songs from 1960-1994. See if your favorite songs or artists made the list!...