Latest Articles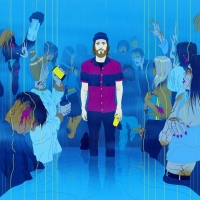 James Vincent McMorrow and Kenny Beats Release New Single 'I Should Go'
by Stephi Wild - August 20, 2020
James Vincent McMorrow has dropped a brand new track "I Should Go," co-produced with Kenny Beats (Vince Staples, Denzel Curry, Idles)....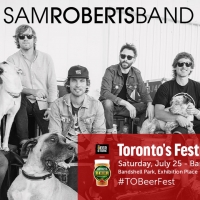 Sam Roberts Band To Headline Toronto's Festival of Beer
by Abigail Charpentier - February 11, 2020
Fans are in for a truly special rock 'n' roll performance this summer because Sam Roberts Band is headlining the Bandshell Stage at Toronto's Festival of Beerpresented by The Beer Store. The six-time Juno Award winning band will take the stage on Saturday, July 25 and play to thousands of thirsty be...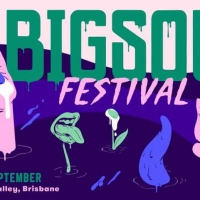 BIGSOUND and Warner Music Group Award Paperchain with Inaugural BIGTECH Prize
by Abigail Charpentier - September 04, 2019
BIGTECH stepped up to yet another level in 2019, partnering with Warner Music Group to provide a $5,000 cash prize, awarded today to Paperchain. Shining a light on new technology businesses BIGTECH provides mentoring, expertise and exposure for tomorrow's entrepreneurs playing in the music space. ...

Hawkwind Co-Founder Nik Turner Boldly Goes Into THE FINAL FRONTIER
by Tori Hartshorn - March 12, 2019
After suiting up as the Space Gypsy in 2013, blasting off on an epic Space Fusion Odyssey in 2015 and enjoying Life In Space in 2017, pioneering musician/songwriter Nik Turner is now set to venture to the outer reaches of space rock with his awe-inspiring new studio album The Final Frontier! Picking...