Now Playing Onstage in Boston - Week of 6/01/2014
View All Show Listings for Boston
Click Here to View BroadwayWorld.com Boston Calendar
SEUSSICAL JR
ANGIER AFTER-SCHOOL PROGRAM
6/6-6/6/2014
A delight for children to perform, SEUSSICAL is now one of the most-performed shows in America! In this fantastical, magical, musical extravaganza, Tony winners
Lynn Ahrens
and
Stephen Flaherty
(LUCKY STIFF, MY FAVORITE YEAR, ONCE ON THIS ISLAND, and RAGTIME) have lovingly brought to life all of our favorite
Dr. Seuss
characters, including Horton the Elephant, The Cat in the Hat, Gertrude McFuzz, lazy Mayzie and a little boy with a big imagination--Jojo. The colorful characters transport us from the Jungle of Nool to the Circus McGurkus to the invisible world of the Whos.The Cat in the Hat tells the story of Horton, an elephant who discovers a speck of dust containing Whos, including Jojo, a Who child who gets in trouble for thinking too many "thinks." Horton faces a double challenge--not only must he protect the Whos from a world of naysayers and dangers, but he must guard an abandoned egg, left to his care by the irresponsible Mayzie La Bird. Although Horton faces ridicule, danger, kidnapping, and a trial, the intrepid Gertrude McFuzz never loses faith in him. Ultimately, the powers of friendship, loyalty, family, and community are challenged and emerge triumphant!SEUSSICAL JR. is fun for the whole family! Young performers will be excited to portray the characters from the familiar
Dr. Seuss
fables. This musical provides wonderful creative opportunities in terms of set design, lighting, and costuming.Note: for this version, certain
Click Here for More Information
DISNEY'S THE LITTLE MERMAID JR
FIRST PARISH IN BEDFORD
6/6-6/7/2014
In a magical kingdom fathoms below, the beautiful young mermaid Ariel longs to leave her ocean home to live in the world above. But first, she'll have to defy her father King Triton, make a deal with the evil sea witch Ursula, and convince Prince Eric that she's the girl with the enchanting voice. Adapted from Disney's 2008 Broadway production, Disney's THE LITTLE MERMAID JR. features the hit songs "Part of Your World," "She's in Love," and the Oscar-winning "Under the Sea."
Click Here for More Information
DISNEY'S PETER PAN JR
PENN BROOK ELEMENTARY SCHOOL
6/7-6/7/2014
Click Here for More Information
THE PAJAMA GAME
OAK MIDDLE SCHOOL
6/6-6/7/2014
The dangers of a workplace romance are explored to hysterical effect in this romantic comedy (from the creators of DAMN YANKEES). Conditions at the Sleep-Tite Pajama Factory are anything but peaceful, as sparks fly between new superintendent Sid Sorokin and Babe Williams, leader of the union grievance committee. Their stormy relationship comes to a head when the workers strike for a 7 and a half cent pay increase, setting off not only a conflict between management and labor, but a battle of the sexes as well. Bright and brassy, this unconventional, fast-paced Broadway favorite is every bit the embodiment of legendary director
George Abbott
at his very best. The energetic score by
Richard Adler
and
Jerry Ross
is brimming with songs and dances, which have become popular and musical theatre standards (among them "Hey There," "Steam Heat" and "Hernando's Hideaway") and features plenty of splashy, fun production numbers, including a comic "dream ballet." For solid, classic musical comedy, it's hard to beat THE PAJAMA GAME!
Click Here for More Information
INTO THE WOODS
LYRIC STAGE COMPANY
5/9-6/8/2014
The Brothers Grimm
hit Broadway with an epic fairytale where worlds collide.
James Lapine
and
Stephen Sondheim
take everyone's favorite storybook characters and brings them together for a timeless yet relevant piece and rare modern classic.The story follows a Baker and his wife who wish to have a child, Cinderella who wishes to attend the King's Festival, and Jack who wishes his cow would give milk. When the Baker and his wife learn that they cannot have a child because of a Witch's curse, the two set off on a journey to break the curse. Everyone's wish is granted, but the consequences of their actions return to haunt them later with disastrous results.One of Sondheim's most popular works, INTO THE WOODS is a musically sophisticated show with the opportunity to feature actors adept at dark comedy. Designers will especially enjoy highlighting the fantastical elements of this magical word.
Click Here for More Information
LES MISERABLES
NORTON SINGERS INC
5/30-6/8/2014
This international smash-hit may be the most popular musical in the world. In 19th century France, Jean Valjean is released from 19 years of unjust imprisonment, but finds nothing in store for him but mistrust and mistreatment. He breaks his parole in hopes of starting a new life, initiating a life-long struggle for redemption as he is relentlessly pursued by police inspector Javert, who refuses to believe Valjean can change his ways. Finally, during the Paris student uprising of 1832, Javert must confront his ideals after Valjean spares his life and saves that of the student revolutionary who has captured the heart of Valjean's adopted daughter. His world-view shattered, Javert commits suicide, and Valjean at last attains the peace he has sought for so long.Epic, grand and uplifting, LES MISÉRABLES packs an emotional wallop that has thrilled audiences all over the world. The sung-through pop opera is ideal for a cast of exceptional singers and overflows with melodies that are already standards. A spectacle on Broadway and in London, LES MISÉRABLES is equally effective with a minimal set; it is its powerful affirmation of the human spirit that has made LES MISÉRABLES a popular masterpiece.
Click Here for More Information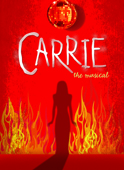 CARRIE THE MUSICAL
SpeakEasy Stage Company
5/9-6/8/2014
Carrie White is a misfit. At school, she's an outcast who's bullied by the popular crowd, and virtually invisible to everyone else. At home, she's at the mercy of her loving but cruelly over-protective mother. But Carrie's just discovered she's got a special power, and if pushed too far, she's not afraid to use itMusic by
Michael Gore
; Lyrics by
Dean Pitchford
; Book by
Lawrence D. Cohen
; Based on the novel by
Stephen King
Click Here for More Information
THE MAIN STREET KIDS' CLUB: A MATHSTART MUSICAL
MABELLE M BURRELL ELEMENTARY SCHOOL
5/30-6/8/2014
Inspired by the award-winning series by Stuart J. Murphy, THE MAIN STREET KIDS' CLUB: A MathStart Musical tells a tale of adventure, mystery, friendship and math. Six stories, each focusing on a different mathematical concept, have been deftly woven together and adapted by
Scott Ferguson
(SCHOOLHOUSE ROCK LIVE!), with lyrics by
Scott Ferguson
and
Michael Mahler
, and music by
Michael Mahler
.
Click Here for More Information
GHOST THE MUSICAL
Hanover Theatre for the Performing Arts
6/5-6/8/2014
Set in modern day New York City, Ghost The Musical is a timeless fantasy about the power of love. Walking back to their apartment one night, Sam and Molly are mugged, leaving Sam murdered on a dark street. Sam is trapped as a ghost between this world and the next and unable to leave Molly, who he learns is in grave danger. With the help of a phony storefront psychic,
Oda Mae Brown
, Sam tries to communicate with Molly in the hope of saving and protecting her.
Click Here for More Information
DISNEY'S PETER PAN JR
YMCA OF THE NORTH SHORE
6/6-6/15/2014
Click Here for More Information
COMPANY
FOOTLIGHT CLUB
6/6-6/21/2014
The clashing sounds and pulsing rhythms of New York City underscore this landmark "concept" show, considered by many to have inaugurated the modern era of musical theatre. COMPANY follows our anti-hero bachelor Robert as he makes his way through a series of encounters with April (the stewardess), Kathy (the girl who's going to marry someone else), Marta (the "peculiar" one), as well as with his married friends. On the night of his 35th birthday, confirmed bachelor Robert contemplates his unmarried state. In vignette after hilarious vignette, we are introduced to "those good and crazy people," his married friends, as Robert weighs the pros and cons of married life. In the end, he realizes being alone is "alone, not alive."An honest, witty, sophisticated look at relationships, COMPANY is as contemporary and relevant as ever (witness the recent hit revivals on Broadway and the West End). It features a brilliant energetic score containing many of
Stephen Sondheim
's best-known songs (including "Another Hundred People," "The Ladies Who Lunch" and "Being Alive").
Click Here for More Information
MOBY DICK!
COTUIT CENTER FOR THE ARTS
6/5-6/29/2014
The girls of St. Godley's School are in trouble! Money for the school has run out and the place will have to close. Leave it to these resourceful girls, and their unflappable headmistress (played by a man in drag), to come up with a plan to keep the school afloat. Using whatever they can find at hand, the girls mount an original production: a musical version of Moby Dick, featuring their headmistress in the coveted role of Captain Ahab.A cult-favorite in London in the 1990s, MOBY DICK! THE MUSICAL has been re-conceived for an American sensibility. As Melville rolls in his grave, our spirited girls run roughshod over the classic as they carry on with their presentation. Warning: this is NOT your ordinary musical version of Moby Dick! What The Rocky Horror Show does to late night horror movies, MOBY DICK! THE MUSICAL does to
Herman Melville
!
Click Here for More Information
View All Show Listings for Boston
Click Here to View BroadwayWorld.com Boston Calendar
Related Articles
From This Author BWW