Now Playing Onstage in Nashville - Week of 6/01/2014
View All Show Listings for Nashville
Click Here to View BroadwayWorld.com Nashville Calendar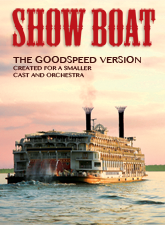 SHOW BOAT (GOODSPEED VERSION)
Lakewood Theatre Company
5/2-6/8/2014
Created for a Reduced Cast and Orchestra. Spanning the years from 1880 to 1927, this lyrical masterpiece concerns the lives, loves and heartbreaks of three generations of show folk on the Mississippi, in Chicago and on Broadway (and their life-long friends). The primary plot follows Magnolia, the naive daughter of the show boat captain, as she marries a gambler and moves with him to Chicago. His gambling continues as his debts compound, and soon he deserts her and their young daughter. A subplot concerns the potential arrest of Magnolia's selfless best friend on charges of miscegenation when it's discovered that she is mulatto, and her subsequent downward spiral into despair. The passing of time reunites Magnolia and her now-grown daughter with her family on the show boat as well as with her husband, who eventually returns offering a hopeful second chance at familial fulfillment. This Production Originally produced by
Goodspeed Musicals
,
Michael P. Price
, Executive Director, Directed by
Rob Ruggiero
. Music by
Jerome Kern
; Book and Lyrics by
Oscar Hammerstein
II; Based on the novel `Show Boat` by
Edna Ferber
Click Here for More Information
War Horse
in Broadway" border="0" bheight="100" width="100" align="right">
WAR HORSE
Tennessee Performing Arts Center
6/3-6/8/2014
The winner of five 2011 Tony Awards including Best Play, WAR HORSE will embark on a national tour in June 2012, bringing the hit play to 30 U.S. cities during the 2012-2013 season. WAR HORSE has been seen by almost 2 million people worldwide and is currently playing at New Yorki¿½s
Lincoln Center Theater
, in Londoni¿½s West End, and at Torontoi¿½s Princess of Wales Theatre. Future productions of WAR HORSE are planned for Australia, Berlin and South Africa, as well as a UK Tour. The tour of WAR HORSE, based on the beloved novel by
Michael Morpurgo
and adapted by
Nick Stafford
, will be directed by
Bijan Sheibani
based on the original Tonyi¿½ Award-winning direction by
Marianne Elliott
and
Tom Morris
, and presented in association with Handspring Puppet Company. At the heart of the show are life-sized puppets which bring breathing, galloping, charging horses to thrilling life on stage.
Michael Morpurgo
i¿½s novel,
War Horse
, is also the inspiration for
Steven Spielberg
i¿½s feature film of the same name, which was nominated for six Academy Awards including Best Picture.
Click Here for More Information
A BAD YEAR OF TOMATOES
Chaffin's Barn Dinner Theatre
5/1-6/8/2014
Fed up with the pressures and demands of her acting career, the famous Myra Marlowe leases a house in the tiny town of Beaver Haven and settles to write her autobiography. In an attempt to gain some privacy, Myra invents a mad, homicidal sister who is kept locked in an upstairs room, but who occasionally escapes long enough to scare off uninvited visitors. Join us for one of Chaffin's Barn's most requested "repeats".
Click Here for More Information
THE DROWSY CHAPERONE
PULL TIGHT PLAYERS,INC
5/23-6/14/2014
A rare combination of unprecedented originality and blinding talent, THE DROWSY CHAPERONE boldly addresses a great unspoken desire in all of our hearts: to be entertained. If you've ever sat in a dark theatre and thought, "Dear Lord in heaven, please let it be good," this is the show for you!It all begins when a die-hard musical-theater fan plays his favorite cast album on his turntable, and the musical literally bursts to life in his living room, telling the rambunctious tale of a brazen Broadway starlet trying to find, and keep, her true love. Order your copy of "Showing Off with THE DROWSY CHAPERONE" - an informative DVD with advice and production tips from the show's authors and creative staff. Email licensing@mtishows.com to request your FREE copy!
Click Here for More Information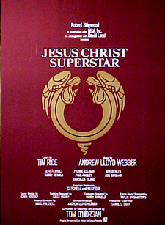 JESUS CHRIST SUPERSTAR
Hendersonville Performing Arts Company
5/29-6/15/2014
It seems especially fitting that the first rock opera, created as a concept album at the end of the turbulent '60s, should have at its center a social and political rebel. Jesus' meteor-like rise in renown provides, as the title suggests, a parallel to contemporary celebrity worship. As his radical teachings are evermore embraced, Judas increasingly questions the enlightened motives of this new prophet, resulting in betrayal. Christ's final days are dramatized with emotional intensity, thought-provoking edge and explosive theatricality. Propelled by a stirring score, by turns driving and majestic, satirical and tender, JESUS CHRIST SUPERSTAR illuminates the transcendent power of the human spirit with a passion that goes straight to the heart.Lyrics by
Tim Rice
; Music by
Andrew Lloyd Webber
Click Here for More Information
THE MUSIC MAN
THEATRE MEMPHIS
6/7-6/30/2014
An affectionate paean to Smalltown, U.S.A. of a bygone era,
Meredith Willson
's THE MUSIC MAN follows fast-talking traveling salesman Harold Hill as he cons the people of River City, Iowa into buying instruments and uniforms for a boys' band he vows to organize - this despite the fact he doesn't know a trombone from a treble clef. His plans to skip town with the cash are foiled when he falls for Marian the librarian, who transforms him into a respectable citizen by curtain's fall. Perfect for professional theatres, community groups, summer stock and schools alike, this award-winning, critically acclaimed Broadway classic is an all-American institution, thanks to is quirky characters, charmingly predictable dramatic situations, and one-of-a-kind, nostalgic score of rousing marches, barbershop quartets and sentimental ballads which have become popular standards. The cast features a soaring soprano ingenue, parts for young performers and children, and one of the musical theatre's treasures, a tour de force leading role for a charismatic actor who doesn't need to be a trained singer. By turns wicked, funny, warm, romantic and touching, THE MUSIC MAN is family entertainment at its best.
Click Here for More Information
View All Show Listings for Nashville
Click Here to View BroadwayWorld.com Nashville Calendar
Related Articles
From This Author BWW