Now Playing Onstage in Minneapolis - Week of 10/28/2012
View All Show Listings for Minneapolis
Click Here to View BroadwayWorld.com Minneapolis Calendar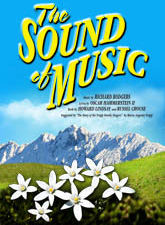 THE SOUND OF MUSIC
Waseca Sr. High School
11/1-11/3/2012
The final collaboration between Rodgers & Hammerstein was destined to become the world's most beloved musical. When a postulant proves too high-spirited for the religious life, she is dispatched to serve as governess for the seven children of a widowed naval Captain. Her growing rapport with the youngsters, coupled with her generosity of spirit, gradually captures the heart of the stern Captain, and they marry. Upon returning from their honeymoon they discover that Austria has been invaded by the Nazis, who demand the Captain's immediate service in their navy. The family's narrow escape over the mountains to Switzerland on the eve of World War II provides one of the most thrilling and inspirational finales ever presented in the theatre. The motion picture version remains the most popular movie musical of all time.Music by Rodgers, Richard; Lyrics by
Oscar Hammerstein
II; Book by
Howard Lindsay
&
Russel Crouse
; Suggested by For more information on Waseca Sr. High School, click hereFor more information on The Sound of Music, click here
Click Here for More Information
---
GUYS & DOLLS
ROSEVILLE AREA HIGH SCHOOL
10/26-11/4/2012
Set in
Damon Runyon
's mythical New York City, this oddball romantic comedy - considered by many to be the perfect musical comedy - soars with the spirit of Broadway as it introduces us to a cast of vivid characters who have become legends in the canon:
Sarah Brown
, the upright but uptight "mission doll," out to reform the evildoers of Time Square; Sky Masterson, the slick, high-rolling gambler who woos her on a bet and ends up falling in love; Adelaide, the chronically ill nightclub performer whose condition is brought on by the fact she's been engaged to the same man for 14 years; and Nathan Detroit, her devoted fiance, desperate as always to find a spot for his infamous floating crap game.Everything works out in the end, thanks to the machinations of
Abe Burrows
and
Jo Swerling
's hilarious, fast-paced book and
Frank Loesser
's bright, brassy, immortal score, which takes us from the heart of Times Square to the cafes of Havana, Cuba, and even into the sewers of New York City. Funny and romantic, GUYS AND DOLLS is ideal for audiences and performers of any age.
Click Here for More Information
---
SINGIN' IN THE RAIN
MARTIN LUTHER COLLEGE
11/2-11/4/2012
You remember the plot. You love the characters. You know "the song." It's no less than the stage adaptation of one of the most celebrated and beloved films of all time.1920's Hollywood is the setting for this zany, light-hearted romantic comedy about the early days of sound film, when many a movie studio found itself scrambling to salvage the career of its chipmunk-voiced silent picture star.The MGM classic has been faithfully and lovingly adapted by Broadway legends
Betty Comden
and
Adolph Green
from their original award-winning screenplay. Each unforgettable scene, song and dance, is accounted for, including the showstopping title number, complete with an onstage rainstorm! Hilarious situations, snappy dialogue, and a hit-parade score of Hollywood standards make SINGIN' IN THE RAIN the perfect entertainment for any fan of the golden age of movie musicals.
Click Here for More Information
---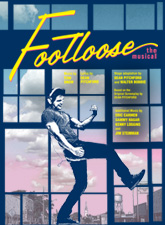 FOOTLOOSE
Detroit Lakes High School
11/1-11/10/2012
One of the most explosive movie musicals in recent memory bursts onto the live stage with exhilarating results. When Ren and his mother move from Chicago to a small farming town, Ren is prepared for the inevitable adjustment period at his new high school. What he isn't prepared for are the rigorous local edicts, including a ban on dancing instituted by the local preacher, determined to exercise the control over the town's youth that he cannot command in his own home. When the reverend's rebellious daughter sets her sights on Ren, her roughneck boyfriend tries to sabotage Ren's reputation, with many of the locals eager to believe the worst about the new kid. The heartfelt story that emerges is of a father longing for the son he lost and of a young man aching for the father who walked out on him. To the rockin' rhythm of its Oscar and Tony-nominated top 40 score (the soundtrack album reached number one on the Billboard charts and has sold over 15 million copies!) and augmented with dynamic new songs for the stage musical, FOOTLOOSE celebrates the wisdom of listening to young people, guiding them with a warm heart and an open mind.Music by
Tom Snow
; Stage Adaptation by
Dean Pitchford
and
Walter Bobbie
; Lyrics by
Dean Pitchford
; Based on the original screenplay by
Dean Pitchford
; Additional Music by
Eric Carmen
,
Sammy Hagar
,
Kenny Loggins
and
Jim Steinman
For more information on Detroit Lakes High School, click hereFor more information on Footloose, click here
Click Here for More Information
---
THE DRAWER BOY
Commonweal Theatre Company
9/7-11/11/2012
Click Here for More Information
---
COMPANY
THEATER LATTE'DA
10/25-11/18/2012
The clashing sounds and pulsing rhythms of New York City underscore this landmark "concept" show, considered by many to have inaugurated the modern era of musical theatre. COMPANY follows our anti-hero bachelor Robert as he makes his way through a series of encounters with April (the stewardess), Kathy (the girl who's going to marry someone else), Marta (the "peculiar" one), as well as with his married friends. On the night of his 35th birthday, confirmed bachelor
Robert Conte
mplates his unmarried state. In vignette after hilarious vignette, we are introduced to "those good and crazy people," his married friends, as Robert weighs the pros and cons of married life. In the end, he realizes being alone is "alone, not alive."An honest, witty, sophisticated look at relationships, COMPANY is as contemporary and relevant as ever (witness the recent hit revivals on Broadway and the West End). It features a brilliant energetic score containing many of
Stephen Sondheim
's best-known songs (including "Another Hundred People," "The Ladies Who Lunch" and "Being Alive").
Click Here for More Information
---
View All Show Listings for Minneapolis
Click Here to View BroadwayWorld.com Minneapolis Calendar
Related Articles
From This Author BWW