Now Playing Onstage in Indianapolis - Week of 10/14/2012
View All Show Listings for Indianapolis
Click Here to View BroadwayWorld.com Indianapolis Calendar
SWEENEY TODD
PORTAGE COMMUNITY THEATRE
10/12-10/21/2012
The rare instance of a musical thriller, a href="http://mtishows.com/biography.asp?writerid=3481"
Stephen Sondheim
/a and a href="http://mtishows.com/biography.asp?writerid=3325"
Hugh Wheeler
/a?s chilling, suspenseful, heart-pounding masterpiece of murderous barber-ism and culinary crime tells the infamous tale of the unjustly exiled barber who returns to 19th century London seeking revenge against the lecherous judge who framed him and ravaged his young wife. His thirst for blood soon expands to include his unfortunate customers, and the resourceful proprietress of the pie shop downstairs soon has the people of London lining up in droves with her mysterious new meat pie recipe!brbrSophisticated, macabre, visceral and uncompromising, strongSWEENEY TODD/strong nevertheless has a great sense of fun, mixing intense drama with howlingly funny moments of dark humor: audiences find themselves laughing hysterically one moment and gasping in surprise the next.brbrAt the show?s core is a challenging score of epic proportion with two tasty tour de force roles in Sweeney and his comic female accomplice Mrs. Lovett. Although it has been extremely popular with opera companies and in concert presentation, strongSWEENEY TODD/strong is equally effective as an intimate chamber musical.
Click Here for More Information
---
Andrew Jackson
in Broadway" border="0" bheight="100" width="100" align="right">
BLOODY BLOODY
Andrew Jackson
Phoenix Theatre
9/20-10/21/2012
BLOODY BLOODY
Andrew Jackson
creators
Michael Fried
man and
Alex Timbers
cook up an alternate universe (and draw parallels to today's political/populist landscape) with their musical about the seventh U.S. president, reinvented as an "emo" rock star. BLOODY BLOODY
Andrew Jackson
tells the story of America's first political maverick. A.J. kicked British butt, shafted the Indians and smacked down the Spaniards all in the name of these United States--who cares if he didn't have permission?An exhilarating and white-knuckled look at one of our nation's founding rock stars, BLOODY BLOODY
Andrew Jackson
recreates and reinvents the life of "Old Hickory," from his humble beginnings on the Tennessee frontier to his days as Commander-in-Chief. It also asks the question, is wanting to have a beer with someone reason enough to elect him? What if he's really, really hot?This wildly entertaining 90-minute show is perfect for comedic actors and singers, with minimal dancing required. BLOODY BLOODY
Andrew Jackson
is an actor driven rather than design-dependent musical; it encourages breaking the fourth wall, audience participation, and rocking out!
Click Here for More Information
---
PFV (POTENTIAL FOR VIOLENCE)
Ball State University, Department of Theater
10/16-10/21/2012
By Alex Bruon Directed by Symone Powell October 16-20 at 7:30pm October 20-21 at 2:30pm
Click Here for More Information
---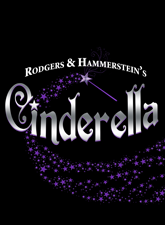 CINDERELLA (ENCHANTED EDITION)
LaPorte Little Theatre
10/12-10/21/2012
The timeless enchantment of a magical fairy tale is reborn with the Rodgers & Hammerstein hallmarks of originality, charm and elegance. Originally presented on television in 1957 starring
Julie Andrews
, Rodgers & Hammerstein's CINDERELLA was the most widely viewed program in the history of the medium. Its recreation in 1965 starring
Lesley
Ann Warren
was no less successful in transporting a new generation to the miraculous kingdom of dreams-come-true, and so was a second remake in 1997, which starred Brandy as Cinderella and
Whitney Houston
as her Fairy Godmother. As adapted for the stage, with great warmth and more than a touch of hilarity, the hearts of children and adults alike still soar when the slipper fits. This Enchanted Edition is based on the 1997 teleplay.Music by Rodgers, Richard; Book and Lyrics by
Oscar Hammerstein
II; Adapted for the Stage by
Tom Briggs
; From the Teleplay by
Robert L. Freedman
For more information on LaPorte Little Theatre, click hereFor more information on Cinderella (Enchanted Edition), click here
Click Here for More Information
---
RICHARD III
Wells-Metz Theatre
10/19-10/27/2012
Now is the winter of our discontent… Follow the most loved (and hated) anti-hero of the English canon as he seizes England's throne for a brutally short time. While history may question Shakespeare's portrayal of Richard, Duke of Gloucester, there is no question that this "poisonous bunchback'd toad" lives on in our collective memory. "I am determined to prove a villain And hate the idle pleasures of these days."
Click Here for More Information
---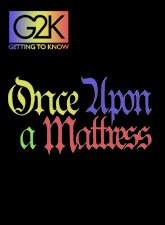 ONCE UPON A MATTRESS
Bloomington High School South
10/16-11/3/2012
The 'G2K' Getting To Know Series: Uniquely adapted musicals specifically for youth performers. If you thought you knew the story of 'The Princess and The Pea,' you may be in for a walloping surprise! Did you know, for instance, that Princess Winnifred actually swam the moat to reach Prince Dauntless the Drab? Or that it may not have been the pea at all that caused the princess a sleepless night? Carried on a wave of beguiling songs, by turns hilarious and raucous, romantic and melodic, this rollicking spin on the familiar classic of royal courtship and comeuppance provides for some side-splitting shenanigans. Chances are, you'll never look at fairy tales quite the same way again. In this adaptation for pre-high school students, the content has been edited to better suit younger actors and audiences, but all the magic, hilarity and fun of the original are still in place. G2K? ONCE UPON A MATTRESS is the perfect show to introduce young people to the magic of live theater. PLEASE NOTE: All schools wishing to peruse or perform a G2K musical should apply through theMusic by
Mary Rodgers
; Book by
Jay Thompson
&
Dean Fuller
&
Marshall Barer
; Lyrics by
Marshall Barer
For more information on Bloomington High School South, click hereFor more information on Once Upon a Mattress, click here
Click Here for More Information
---
CINDERELLA-PRINCE STREET PLAYERS VERSION
BEEF & BOARDS DINNER THEATRE
10/20-11/17/2012
This beloved fairy tale is retold in the style of English pantomime. A young woman triumphs over her nasty, abusive Stepmother and Stepsisters and marries her Prince Charming, thanks to a zany Fairy Godmother, a trip to the Royal Ball in an enchanted coach, and a glass slipper. The Fairy Godmother's two comical helpers keep things moving along in this delightful version of a classic known the world over.
Click Here for More Information
---
View All Show Listings for Indianapolis
Click Here to View BroadwayWorld.com Indianapolis Calendar
Related Articles
From This Author BWW