Latest Articles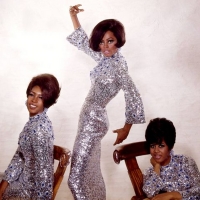 BWW Exclusive: THE 101 GREATEST MOTOWN SONGS OF ALL TIME - with Stevie Wonder, Diana Ross, Marvin Gaye, the Jackson 5 & More
by Peter Nason - June 11, 2020
BWW Reviewer Peter Nason chooses the 101 greatest Motown songs from 1960-1994. See if your favorite songs or artists made the list!...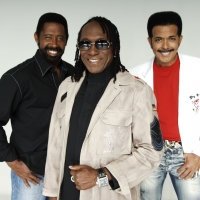 Blue Note Hawaii & KSSK Present The Commodores
by Sarah Jae Leiber - February 19, 2020
Blue Note Hawaii, the state's premier venue for the world's most celebrated artists, and KSSK announce four nights of shows with GRAMMY® Award-winning supergroup the Commodores. A special pre-sale begins at 10:00 a.m. today and sales to the general public start at 10:00 a.m. on February 21st at www....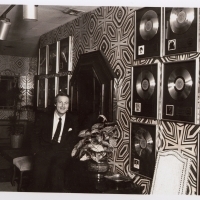 GRAMMY Museum Announces 'Jerry Weintraub Presents...'
by Kaitlin Milligan - July 18, 2019
One of the key players behind the most memorable concert tours of the 1970s, Jerry Weintraub (and Concerts West) recognized the potential for great artists to play for larger audiences and to create one-of-a-kind events.. Weintraub worked with artists such as Frank Sinatra, Elvis Presley, John Denve...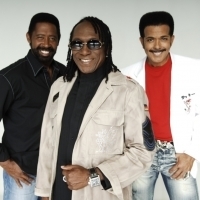 The Commodores Tour The US In Celebration of Their 50th Anniversary
by BWW Staff - June 10, 2019
One of the greatest Motown and R&B / funk artists of all time, The Commodores will be touring the US in celebration of their 50th Anniversary! The Commodores' Walter "Clyde" Orange, James Dean "JD" Nicholas and William "WAK" King have influenced both artists young and old and in all genres with thei...
Joe Isgro Documentary, HITMAKER, in Production
by Kaitlin Milligan - November 08, 2018
Legendary music industry magnate Joe Isgro's documentary feature is in production. The man credited with revolutionizing independent music promotion and breaking the careers of some of the most iconic musicians of all time is ready to set the record straight. The film is being directed by Martin Gui...

City Winery Chicago Announces Special Holiday Show with AMERICAN IDOL Winner Kris Allen
by Kaitlin Milligan - September 18, 2018
City Winery Chicago, 1200 W. Randolph Street, announces a special holiday show with "American Idol" winner Kris Allen and more. The following shows go on sale to the public on Thursday, September 20 at noon. All tickets will be available at citywinery.com/chicago....

The Mountain Winery Announces 2018 Concert Series Tickets on Sale Monday, April 9
by Macon Prickett - April 02, 2018
AEG Presents announced this morning the full 2018 lineup for its 60th Summer Concert Series at The Mountain Winery. This year's shows will run from May 27 through September 30 and include legendary performers and top-notch talent across many genres in music and comedy. Returning icons gracing The Mo...

Lionel Richie Announces Final Hampton Court Palace Festival 2018 Date
by Macon Prickett - March 05, 2018
Historic Royal Palaces and IMG are delighted to announce that Lionel Richie will headline a third and final concert at Hampton Court Palace Festival 2018supported by Viking, award-winning cruise line. Tickets for the concert on Saturday 9 June will go on sale at 10am on 9 March and can be purchased ...

Pop-Soul Recording Artist Meecah Releases New Single 'Dream' ft. Slim Pudge
by Caryn Robbins - November 01, 2017
Pop-Soul recording artist Meecah bursts onto the music scene with her new single, Dream featuring Slim Pudge. The song is a musical wonderland with elements of R&B, Pop and Soul. It is included on Meecah's new EP New Moon Rising....

Three Multiplatinum Lionel Richie Solo Albums Out On Vinyl, 12/8
by Caryn Robbins - October 23, 2017
On December 8,Motown/UMe will release three historic albums on vinyl from one of the most successful solo artists in Pop/R&B crossover history, Lionel Richie....
Reservoir Acquires the Historic Catalogs of Soul Legends Willie Mitchell & More
by Caryn Robbins - September 13, 2017
Reservoir announces the acquisitions of the historic catalogs of soul legends Willie Mitchell, Leon Ware, Norman Harris, and the Commodores' Walter Orange and Thomas McClary. Collectively, the five deals bring over 1,000 genre defining songs to Reservoir's diverse and expanding catalog....