| | |
| --- | --- |
| BIO: Louie Anderson is one of the most versatile and successful comedians working in Hollywood today, loved by the television audiences who never missed his nightly hit series "Family Feud" or his appearances on late night chat shows. He is adored by standing-room-only crowds in Las Vegas and respected by readers of his books. He is worshiped by the rising comics he mentors and encourages with his honesty and wisdom. Sharing the ups and downs of his childhood experiences as one of eleven children in Minnesota, Louie crafted comedy routines that rang true for his early club audiences while reducing them to helpless fits of laughter, routines that led him from his career as a counselor to troubled children to the first-place trophy at the 1981 Midwest Comedy Competition. Henny Youngman, who hosted the competition, recognized the diamond-in-the-rough genius of the young comic and hired him as a writer, providing invaluable experience that soon put Louie in his own spotlight on comedy stages all over the country. Johnny Carson, the comedy icon for generations of rising stars, invited Louie to make his national television debut on the "The Tonight Show" in 1984, and the rest is history. Leno, Letterman, "Comic Relief" and Showtime and HBO specials followed, making Louie a household name and opening doors for him as an actor. He has guest-starred in sitcoms like "Grace Under Fire" and dramas like "Touched by an Angel" and "Chicago Hope," and he has had memorable featured roles in film comedies like "Coming to America," opposite of Eddie Murphy, and the classic "Ferris Bueller's Day Off." He is also host of the hilarious "Comedy Showcase," the late-night series that follows "Saturday Night Live." In 1995 Louie put his creative energies to work on the Saturday morning animated series "Life with Louie." The long-running series based on Louie's own childhood and his life with his father won three Humanitas Prizes for writing on a childrens' animated series, making him the only three-time recipient of this award. It also earned a Genesis Award for its depiction of the proper treatment of animals and, most significantly, two Emmy Awards. His best selling books include Dear Dad – Letters From An Adult Child, a collection of alternately touching and outrageous letters from Louie to his late father, and Good-bye Jumbo…Hello Cruel World, self-help for those who struggle with self-esteem issues, as only an award-winning comedian could write it. Louie recently finished writing his newest installment on family,THE F WORD, HOW TO SURVIVE YOUR FAMILY. Now, Louie is traveling the States doing what Louie loves to do, Stand Up Comedy. Louie again delivers to his fans his inimitable brand of humor and warmth. | |
Latest Tweets
| | |
| --- | --- |
| 8/2 @ 11:49 AM | LouieAnderson - My Favorite https://t.co/RsOfbDJJXO I've done, even made my own mustache! Customer wanted me to play it like this,… https://t.co/eEAxeYBGxK |
| | |
| --- | --- |
| 7/30 @ 8:51 AM | LouieAnderson - Thank you @BradyMalibu appreciate that so much! Don't forget to wash your hand! Christine! |
| | |
| --- | --- |
| 7/30 @ 6:44 AM | |
MORE TWEETS
Latest Articles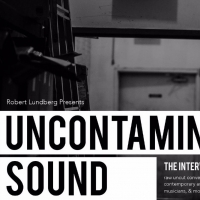 Photographer Robert Lundberg Launches New Podcast, Episode One Out Now!
by TV News Desk - February 10, 2020
Today photographer Robert Lundberg launches his new series, Uncontaminated Sound: The Interviews, via Pure Grain Audio. For the first episode, featuring notable and buzzworthy comedian Mike Cannon, Lundberg speaks with Cannon about his process and path which sets the tone for the series. Filmed in N...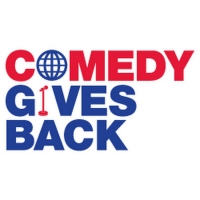 Celebrities Record 'Christmas Magic' Benefiting COMEDY GIVES BACK
by TV News Desk - December 17, 2019
"Let's join hands and stand in a circle" isn't just the chorus of this year's holiday song from writers Avery Pearson & Jordan Baum, benefittng the non-profit Comedy Gives Back, but the foundation for a new initiative being activated by the organization. Comedy Gives Back: Taking Care of Our Own ben...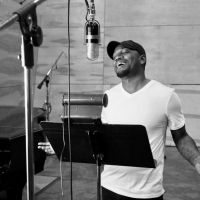 Tony Jackson Returns to the Grand Ole Opry
by TV News Desk - July 24, 2019
One of the most talked about singers in Nashville today, Tony Jackson, will return to perform at the Grand Ole Opry on Wednesday, July 24, 2019 at 7 p.m. CST. ...

51st State Festival Complete Full Lineup with Kerri Chandler
by TV News Desk - March 26, 2019
As 51st State Festival fast approaches on Saturday August 3rd in Trent Park, London, the ultimate celebration of all things house can now announce that the super special secret headliner can now be revealed as the one and only Kerri Chandler, while another surprise guest, the 'UK's number one garage...

Schimmel Center at Pace University Presents Battery Dance, World Premiere of The Red Line
by BWW News Desk - February 13, 2019
Schimmel Center at Pace University continues its 2018-19 Dance Series with the return of Battery Dance on Thursday, February 28, 2019 at 7:30pm. The evening's repertoire is characterized by choreography and music inspired by worldwide sources, reflecting American society and its multiplicity of cult...

Schimmel Center at Pace University Presents IRELAND AND AMERICA
by TV News Desk - February 08, 2019
Schimmel Center at Pace University continues its 2018-19 series of World Music and Dance with Ireland and America, a musical retrospective of Irish American history performed by Larry Kirwan, co-founder and frontman of the New York City-based Celtic rock band Black 47, on Friday, February 22, 2019 a...

Calpurnia Release New Single GREYHOUND, Led By STRANGER THINGS Star Finn Wolfhard
by BWW News Desk - May 18, 2018
Calpurnia, the 4-piece band from Vancouver led by Finn Wolfhard of Stranger Things and It have today released a new single from their debut EP Scout, out June 15 on Royal Mountain Records. 'Greyhound' is available for purchase and streaming HERE....

SuncéBeat Reveal Boat Party Line-Ups Including Kerri Chandler, Louie Vega, Roger Sanchez, Mr. Scruff, Jayda G + Many More
by TV News Desk - May 02, 2018
Announcing the stellar line-ups for their unmissable Boat Parties on the azure waters of the Adriatic,SuncéBeat have unveiled details of the legendary billings set to rule the waves across the World Heritage Kornati Islands this summer....