Latest Articles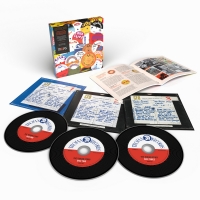 TROJAN RECORDS Announce 50th Anniversary Reissue 'The Trojan Story'
by Sarah Jae Leiber - May 12, 2021
Prior to its release in 1971, there had never been an attempt to present a comprehensive anthology of the island's musical development, with vintage ska, rock steady and reggae widely regarded as obsolete and of precious little merit....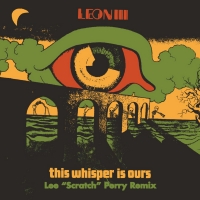 Lee 'Scratch' Perry Remixes Leon III's 'This Whisper Is Ours'
by A.A. Cristi - December 04, 2020
Today, Leon III shares the exciting collaboration and remix of the recently released single "This Whisper Is Ours." For this release, Leon III teamed up with the legendary producer Lee "Scratch" Perry for a delightful remix rendition of "This Whisper is Ours." ...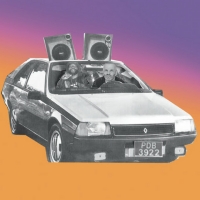 P*nut and Franz Job Share New Song 'Never Stop Refix' ft. Qua
by Kaitlin Milligan - June 11, 2020
Multi-platinum UK producer P*nut has teamed up with long-time friend and collaborator British born, Tobago-based Franz Job on their brand new single 'Never Stop Refix' ft. Qua....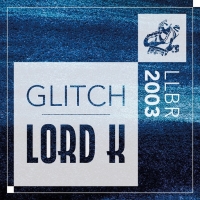 Lord K Unveils Debut Solo Single 'Glitch'
by Kaitlin Milligan - February 07, 2020
Manila-born artist Lord K has dropped his debut solo single 'Glitch', out 7th February via Long Lost Brother....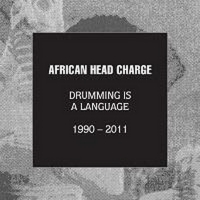 AFRICAN HEAD CHARGE 1990 - 2011 REISSUES to be Released March 6
by Kaitlin Milligan - January 16, 2020
The UK's pioneering avant/reggae label On-U Sound is announcing the re-issue of four studio albums by African Head Charge, originally released 1990 - 2011 alongside an album of unreleased music from the 1980's and a 5 CD box set on March 6....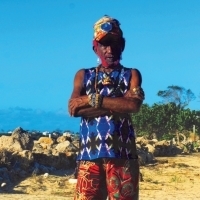 Lee Scratch Perry To Release ROOTZ REGGAE DUB On 9/13
by Tori Hartshorn - July 17, 2019
Right after a U.S. tour two years ago, dub reggae legend Lee 'Scratch' Perry recorded 12 new tracks in Negril to a reggae combination mixed by Spacewave, working with backing musicians Speak Easy. Adding percussion from Larry McDonald and backing harmonies from Detroit-based female trio Dames Brown ...

Mighty Mystic Announces New Album, 'Enter the Mystic'
by Kaitlin Milligan - January 21, 2019
Reggae star Mighty Mystic is set to release his new album Enter the Mystic on February 1, 2019. Enter the Mystic is his fourth studio album. Enter the Mystic is available now for pre-order https://vpal.lnk.to/MightyMysticETMID at digital retailers and in CD. ...

THE REVELATION OF LEE SCRATCH PERRY to be Released on DVD and Digital
by Kaitlin Milligan - December 19, 2018
The Revelation Of Lee Scratch Perry, A music documentary of the making of Grammy®-nominated reggae album, is coming to DVD and Digital Formats on January 18th....

Diplo Debuts FLORIDA TO CALIFORNIA Mini-Documentary Today + CALIFORNIA EP Out Now
by Macon Prickett - July 03, 2018
Diplo debuts a short documentary, Florida to California, today, directed by Kyle DePinna—watch it here. The documentary chronicles Diplo's storied career to date, from his beginnings in South Florida to his rise to stardom in Philadelphia to his latest EP California, named for the state where it was...

Idris Ackamoor & The Pyramids to Celebrate New Album on STRUT RECORDS, "AN ANGEL FELL' with a Record Release Party & Concert MAY 24-25
by Robert Diamond - April 14, 2018
Idris Ackamoor?The Pyramids will celebrate their acclaimed new album on STRUT RECORDS, "AN ANGEL FELL' with a Record Release Party & Concert THURSDAY andFRIDAY, MAY 24-25 at ZEBULON. The band will also perform music from their lauded 2016 release 'WE BE ALL AFRICANS"! All Music and Lyrics Composed a...

Jamaica Bobsled Foundation Launches Official Team Song RUN THE TRACK, IT'S BOBSLED TIME
by Macon Prickett - February 07, 2018
The Jamaica Bobsled Foundation (JBF) has announced the release of 'Run The Track, It's Bobsled Time' - an officially sanctioned team song to raise funds and awareness to benefit the ultimate underdogs - the athletes who compete in the sport of bobsledding and skeleton in the Winter Olympics for the ...