Latest Articles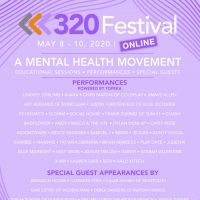 320 Festival Announces Daily Schedule + Additional Performance From Jimmie Allen
by A.A. Cristi - May 07, 2020
This weekend, the inaugural 320 Festival will be taking place fully online from May 8-10. As the three-day broadcast rapidly approaches, 320 Festival has announced the daily schedule for the event, as well as an additional performance from Jimmie Allen....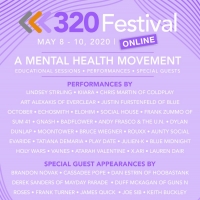 320 Festival Announces Performances By Chris Martin Of Coldplay, Kiiara, and More
by Stephi Wild - May 02, 2020
Conversations surrounding mental health will be coming directly into people's homes through the inaugural 320 Festival, now happening completely virtually May 8th-10th....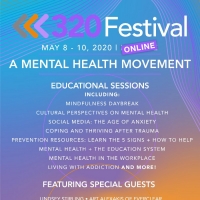 Talinda Bennington And Kevin Lyman Announce 320 Festival Online
by Kaitlin Milligan - April 15, 2020
Earlier this year, Kevin Lyman (Founder of the Vans Warped Tour, USC Professor, and CEO of the Kevin Lyman Group and Unite the United) and Talinda Bennington (Co-Founder of 320 Changes Direction) announced a one-of-a-kind festival aimed at changing the way we talk about mental health, 320 Festival....

Justin Furstenfeld of Blue October Lays Bare His Story with AN OPEN BOOK Tour
by Tori Hartshorn - January 30, 2018
Five years since its debut, Justin Furstenfeld (frontman of Blue October) continues his impassioned and captivating 'An Open Book' tour with dates through February 18th. 'An Open Book' is comprised of stories from the critically-acclaimed musician who is deeply aware of his past, but has a passionat...