Now Playing Onstage in Anchorage - Week of 9/08/2013
View All Show Listings for Anchorage
Click Here to View BroadwayWorld.com Anchorage Calendar
SITKA SUMMER MUSIC FESTIVAL: AUTUMN CLASSICS
Grant Hall - APU
9/6-9/14/2013
Experience the highest caliber chamber music at the Alaska Airlines Autumn Classics this September. Cellist Zuill Bailey returns to Anchorage for two weekends of performances, beginning Sept 6. Pianist Lara Downes joins Bailey for the first weekend in a showcase of American composers, including works by Barber and Bernstein. Guitarist David Leisner will also be featured that weekend. For the second weekend, we welcome the return of a long-time friend, violist Marcus Thompson, along with violinist Chee-Yun and the dazzling young pianist,
Natasha Paremski
. Piano quartets will be featured all weekend, and you won't want to miss our special celebration of radio station KLEF's 25th birthday on Sept 15 at the Hotel Captain Cook.
Click Here for More Information
DOUGIE MACLEAN
Alaska Center for the Performing Arts, Discovery Theatre
9/15-9/15/2013
Dougie is Scotland's pre-eminent singer-songwriter and a
National Treasure
. A performer of extraordinary warmth and ease who has the audience singing along to many of his instantly memorable melodies. His signature number, "Caledonia" has entered the hearts and culture of people far from their homes all over the world.
Click Here for More Information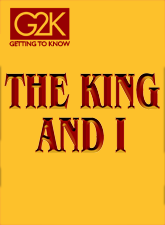 "LA BETE"
Cyrano's Theatre Company
9/13-10/6/2013
David Hirson
; dir:
Bill Fabris
.
Click Here for More Information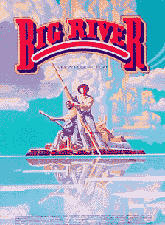 GOD OF CARNAGE
Perseverance Theatre
9/8-10/6/2013
Yasmina Reza
; dir: Pirrone Yousefzadeh.
Click Here for More Information
LA BETE
Cyrano's Off Center Playhouse
9/13-10/6/2013
A 1654 upheaval in a famous french acting troop that will leave you laughing hysterically.
Bill Fabris
returns to Anchorage to direct the creme de la creme of Alaskan comedic talent.
Click Here for More Information
CYRANO'S 10-PLAY PUNCHCARD
Cyrano's Off Center Playhouse
9/16-10/14/2013
One punchcard is good for 10 admissions. You can come to 10 different shows or bring 9 lucky friends to one show. Cyrano's presents a different play every month. You save money! You support theater! Makes a great gift!
Click Here for More Information
SCARED SCRIPTLESS IMPROV
Snow Goose Theatre
9/14-12/14/2013
Scared Scriptless is Alaska's premier improv comedy troupe (ir)regularly performing in Anchorage Alaska every second and fourth Saturday of the month since May 2000. Live improv has a heightened intensity, a voyeuristic glee that comes from watching comedy without a net. A close-contact brand of improv, as fast and furious as a video game, with words and movements thrown out in a continuous mix of voices, accents and energetic motions. You just have to see it - and luckily, locally, you can.
Click Here for More Information
View All Show Listings for Anchorage
Click Here to View BroadwayWorld.com Anchorage Calendar
Related Articles
From This Author BWW