Latest Articles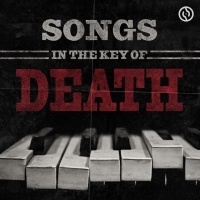 'Songs In The Key Of Death' Podcast Launches Today
by TV News Desk - June 16, 2021
The show looks at violent criminals we can't stop singing about, the grisly history they reflect, and the underrepresented voices of victims who didn't get to tell their own stories....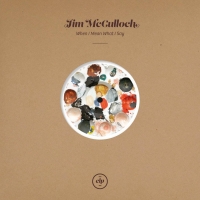 JIM McCULLOCH's Solo Album 'When I Mean What I Say' Out Next Friday
by Sarah Jae Leiber - May 13, 2021
Jim McCulloch's 'When I Mean What I Say' album will be released on limited edition 10' vinyl and will be preceded by two singles 'When I Mean What I Say' on 19 March and 'Chorus Of Lists' on 16 April....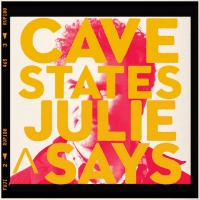 Cave States Share New Single From EP 'Julie Says'
by Sarah Jae Leiber - May 12, 2021
Like 2020's EP (The End is Around the Corner), the Julie Says EP showcases a more expansive sound for the band.  Whereas previous releases often took a minimalist approach to composition, the new EP incorporates samples, percussion, and found sounds with acoustic instruments and complex vocal harmon...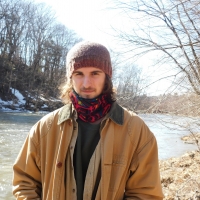 Gavin Preller Announces LP Mastered By Kramer
by Sarah Jae Leiber - April 12, 2021
There Is Wonder, which represents the debut-album of 21-year-old Gavin Preller, was written and recorded between October 2020 and February 2021 in Albany, NY....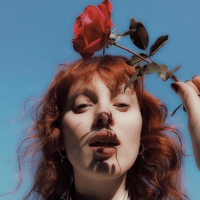 Karen Elson to Release Covers EP
by Sarah Jae Leiber - December 10, 2020
Singer, songwriter and fashion icon Karen Elson will debut a new collection of covers, her Radio Redhead EP, next Friday, December 18....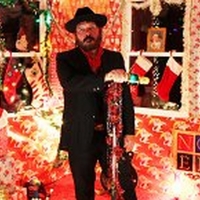 Drunken Prayer Re-Releases Holiday Single 'It's Christmastime'
by Sarah Jae Leiber - November 10, 2020
Morgan Geer AKA Drunken Prayer is celebrating the 10th anniversary of his long out-of-print, bawdy New-Orleans-Funeral-March-Through-The-North-Pole single....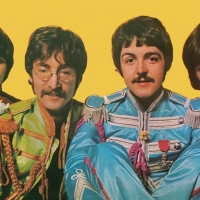 BWW Exclusive: The 101 GREATEST ALBUMS of the Rock and Rap Era (1950-2020)
by Peter Nason - April 16, 2020
The Beatles! Rihanna! Michael Jackson! Johnny Cash! Kanye West! The Rolling Stones! Aretha Franklin! Bob Dylan! Miles Davis! Nirvana! BWW Reviewer Peter Nason chooses the greatest albums from the rock and rap era (1950-2020); see if your favorites made the grade!...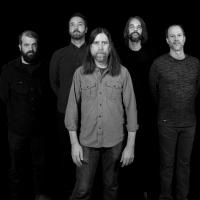 Arbouretum Share Title Track from New Album LET IT ALL IN
by Kaitlin Milligan - March 05, 2020
Ahead of the release of their transportive new album Let It All In on March 20th, Arbouretum have shared the record's second single and title track. 'Let It All In' encompasses the album's themes of acceptance in times of change, musing on both the pitfalls and benefits of letting the outside world ...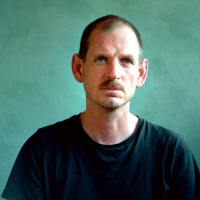 Will Oldham Lends Vocals to Latest 'Graceful' Single
by Sarah Jae Leiber - February 18, 2020
"Grande Est La Maison's new single is the gorgeous, contemplative 'Take Me Home (Part 2),' which features (Will) Oldham atop a crest of swelling harmonies, classical guitar and vibraphone," says Brooklyn Vegan in its premiere coverage of the latest Cabane single. The video for the song, premiered by...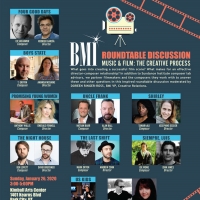 BMI Announces Programming For 2020 Sundance Film Festival
by Kaitlin Milligan - January 09, 2020
BMI® (Broadcast Music, Inc.®) is proud to announce its programming for the 2020 Sundance Film Festival. Highlights include the 22nd edition of the Composer/Director Roundtable "Music & Film: The Creative Process" on Sunday, Jan. 26 at the Kimball Arts Center, followed by the 18th annual BMI Snowball...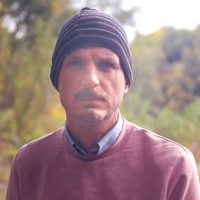 Belgian Composer Thomas Jean Henri Teams with Will Oldham, Kate Stables, Sean O'Hagen
by Sarah Jae Leiber - December 17, 2019
Cabane's first album is the outcome of Belgian composer Thomas Jean Henri bringing together the American Will Oldham (Bonnie 'Prince' Billy) and English musician Kate Stables (This Is The Kit), to perform some songs arranged by Sean O'Hagan (The High Llamas); a dream line-up for this collection of t...