Latest Articles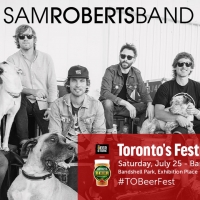 Sam Roberts Band To Headline Toronto's Festival of Beer
by TV News Desk - February 11, 2020
Fans are in for a truly special rock 'n' roll performance this summer because Sam Roberts Band is headlining the Bandshell Stage at Toronto's Festival of Beerpresented by The Beer Store. The six-time Juno Award winning band will take the stage on Saturday, July 25 and play to thousands of thirsty be... (
more...
)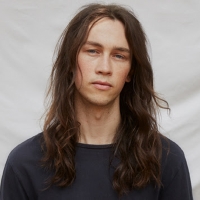 Didirri Shares New Single 'Raw Stuff'
by TV News Desk - January 30, 2020
Didirri has kicked off the new year with the reflective new single "Raw Stuff" and accompanying music video. True to its name, "Raw Stuff" captures an unspoken, universal experience – when two people, despite how close they are, are unable to open up to one other. Fortunately, the story and the song... (
more...
)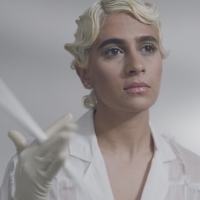 Madame Gandhi Releases New Single 'See Me Thru'
by TV News Desk - January 23, 2020
Artist/activist Madame Gandhi kicks off a new year and decade with her new single "See Me Thru," from her widely embraced Visions short form album trilogy. The vibey, downtempo RnB song celebrates the idea of consistency in a world that is overwhelmed by distraction. Directed by and co-starring rea... (
more...
)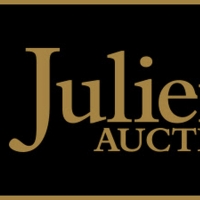 Amy Winehouse Two-Day Julien's Auctions Event Announced
by TV News Desk - December 20, 2019
Julien's Auctions, the world-record breaking auction house, will pay tribute to the British singer and songwriter who the BBC's Garry Mulholland called 'the pre-eminent vocal talent of her generation' with PROPERTY FROM THE LIFE AND CAREER OF AMY WINEHOUSE, a two-day auction event taking place live ... (
more...
)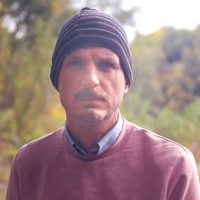 Belgian Composer Thomas Jean Henri Teams with Will Oldham, Kate Stables, Sean O'Hagen
by TV News Desk - December 17, 2019
Cabane's first album is the outcome of Belgian composer Thomas Jean Henri bringing together the American Will Oldham (Bonnie 'Prince' Billy) and English musician Kate Stables (This Is The Kit), to perform some songs arranged by Sean O'Hagan (The High Llamas); a dream line-up for this collection of t... (
more...
)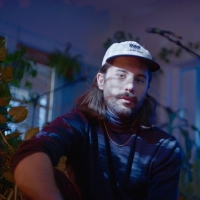 The Undercover Dream Lovers Share 'Plane Ride' Animated Video
by TV News Desk - November 21, 2019
Los Angeles-based band The Undercover Dream Lovers, the brainchild of Matt Koenig, shared an animated video for 'Plane Ride' the second single to be lifted from the band's debut full-length album It's All in Your Head out February 28, 2020. The video which premiered at Buzzbands LA was animated by... (
more...
)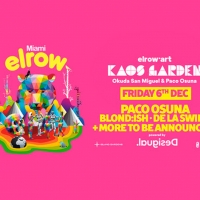 DJ and Producer Paco Osuna Curates elrow'art's U.S. Debut in Miami Dec. 6
by TV News Desk - November 12, 2019
World renowed DJ and Producer Paco Osuna curates elrow'art's US debut in Miami December 6th, marking this a special highlight to this years' Art Basel edition. Today they announce the unique, ethereal and conscious expanding house DJ and artist Blond:ish plus intertnational party starter and club sc... (
more...
)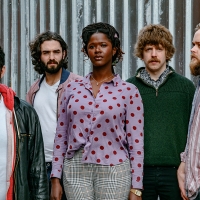 Future Soul Outfit Shookrah Announces LP, Shares 'Notions' Video
by BWW News Desk - October 17, 2019
Irish future-soul five-piece Shookrah have shared the video for their new single 'Notions' which garnered immediate support from Surviving The Golden Age and Nialler9. The track, premiered by Variance instantly racked up support from RTE 2FM', and is a precursor to their upcoming self-titled album S... (
more...
)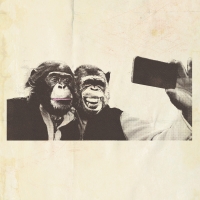 Crazy P Announce U.S. Tour!
by TV News Desk - September 17, 2019
'Age Of The Ego' is the immaculately-crafted new album by UK dance music heroes Crazy P. Following 30 million steams for their previous album, sold-out headline gigs in Manchester and Percolate in London, supporting Chic and Chaka Khan, plus shows for Bluedot, Festival No 6, Love International and B... (
more...
)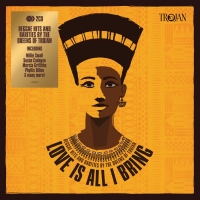 Trojan Records to Release A Collection of Classics by the Queens of Trojan
by TV News Desk - September 16, 2019
Trojan Records has today announced details of its latest musical offering a poignant project for the iconic label, 'Love Is All I Bring' is released on Friday 25th October. A compilation record of hits and rarities by the queens of Trojan, the collection features  a stellar array of handpicked track... (
more...
)
Luis Mojica Releases New Single 'City Friends'
by TV News Desk - September 11, 2019
Confessional singer-songwriter Luis Mojica has released his new single 'City Friends'. Earlier, he announced his new album 'How A Stranger Is Made', to be released in early October, while teasing the first single 'The Ranger'.... (
more...
)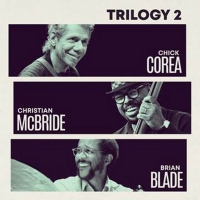 Chick Corea, Brian Blade and Christian McBride Release Another Collaboration
by TV News Desk - September 06, 2019
When an iconic pianist like Chick Corea gets together with such modern masters as bassist Christian McBride and drummer Brian Blade, perhaps it should come as no surprise that the music they create together is absolutely magical. Their 2014 release Trilogy earned universal acclaim, including a pair ... (
more...
)