Latest Articles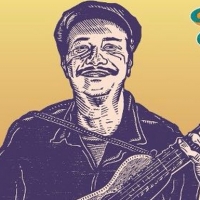 HBO Premieres New Documentary FANDANGO AT THE WALL - A Documentary Film
by BWW News Desk - December 16, 2020
HBO will premiere the feature music documentary FANDANGO AT THE WALL on Friday, September 25 (8:00-9:32 P.m. ET/PT)....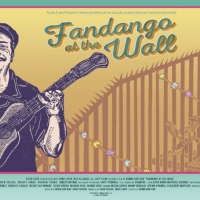 Sony Music Latin & Tiger Turn Partner On 'Fandango At The Wall' Feature Music Documentary
by BWW News Desk - July 15, 2020
Sony Music Latin partners with Tiger Turn Productions on the feature music documentary FANDANGO AT THE WALL. From executive producers Quincy Jones, Andrew Young, Carlos Santana, producers Kabir Sehgal and Doug Davis, and director Varda Bar-Kar, FANDANGO AT THE WALL follows Multi-Grammy and Latin Gr...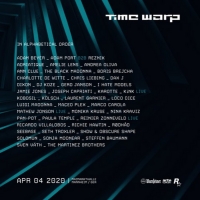 Time Warp Announces Headliners for 2020's Mannheim Edition
by TV News Desk - February 13, 2020
After a completely sold-out series of 25th Anniversary events around North and South America in 2019, Germany's iconic Time Warp festival returns to its spiritual home, Mannheim for its 26th year, with 19 hours of music spread across seven floors kicking off on 4th April and featuring both red hot y...

AJ Christou Drops Brand-New EP 'Sriracha' On Mason Collective's 'Whippin' Label
by BWW News Desk - March 22, 2019
Manchester-based DJ and producer AJ Christou has delivered the release of his brand-new club-ready EP, 'Sriracha, set to drop on Mason Collective's fresh label, Whippin. The 3-track production follows AJ's recent Caleb Calloway collaboration 'Right Now', which marked the 20th release on iconic impri...

Parklife Festival Reveals Brand New House Party Tour
by TV News Desk - March 21, 2019
Ahead of Parklife's huge tenth anniversary edition on Saturday 8th and Sunday 9th June, the Manchester festival has now revealed plans for a brand new house party tour which will takeover 10 cities in 10 weeks, with 10 special guests from the 2019 billing set to perform....

Paul Woolford Delivers Huge New D-Mix of YOU ALREADY KNOW
by BWW News Desk - March 04, 2019
Legendary UK producer and DJ Paul Woolford has unveiled the club-ready D-Mix of his brand-new single 'You Already Know', with the original set to follow on Friday 5th April....

Cardi B, George Ezra, MIGOS Among Performers for 2019 Parklife Festival
by TV News Desk - January 30, 2019
Cardi B, Christine & The Queens, Migos, Solange and Khalid are among the huge list of names confirmed for the tenth edition of Manchester's Parklife including the first festival performance from The Streets in over 8 years. Returning to Heaton Park on Saturday 8th and Sunday 9th June, Parklife is th...

Exciting UK Talent AJ Christou Teams Up with Caleb Calloway on Brand-New 'Right Now' EP
by BWW News Desk - January 25, 2019
Marking their second collaboration in a matter of months, Manchester born DJ and producer AJ Christou, and Caleb Calloway, have delivered their stunning 'Right Now' EP, a 3-track production set for release on 25th January. ...

Arturo O'Farrill Release New Album 'Fandango at the Wall'
by TV News Desk - November 06, 2018
From the barrage of 'breaking news' alerts on the 24-hour news cycle to the incessant buzz and chirp of social media, there's no shortage of reminders of the things that divide us: walls being built, lines being drawn, the notion of 'difference' being wielded as a political weapon....

More Names Added For Sonus 6th Edition With Archie Hamilton, Boris Brejcha, Craig Richards, Dr. Rubinstein, Ralf, The Martinez Brothers And More
by BWW News Desk - May 15, 2018
Following a mammoth fifth birthday last year, Sonus is back for its sixth outing in 2018. 5 days and nights of unrivalled partying between 19th - 23rd August set in the hedonistic paradise of Zrce Beach, Sonus boasts its most thrilling lineup to date. Underground music lovers from around the globe w...

Count Basie Theatre Announces First-Ever Basie Mariachi Festival
by BWW News Desk - April 23, 2018
Drawing on years of successful and renowned Cinco de Mayo concert celebrations, the Count Basie Theatre today announced its first-ever mariachi festival, to take place on Friday, May 4, 2018 at the historic nonprofit theater....

Dreambeach Reveal Final Line-Up for 2018 Edition with Ricardo Villalobos, Jamie Jones, Andy C, & More
by TV News Desk - April 10, 2018
Spain's biggest electronic music festival Dreambeach has now revealed the final names for its sixth edition, taking place on August 8-12th. With a selection of the biggest names in electronic music spread across four jam-packed days on the Almerian coastline boasting stunning scenery, the unique atm...