Latest Articles
Elliah Heifetz Announces 'First Generation American' Album
by Michael Major - January 07, 2022
Heifetz recorded with an all-star band of legendary musicians including Dennis Crouch (Time Jumpers), Jeff Taylor (Time Jumpers), Jimmy Lester (Los Straitjackets), Jack Lawr​​ence (Raconteurs), and JJ Tourville (Deslondes.) Not long after, the record was mixed by Tokic and mastered by Americana vete...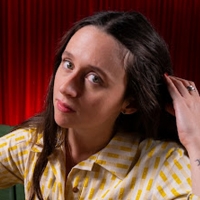 Waxahatchee Shares 'Tomorrow' From EL DEAFO Soundtrack
by Michael Major - December 15, 2021
Waxahatchee, the acclaimed project of Katie Crutchfield, shares "Tomorrow," a new single from her original El Deafo soundtrack, produced by Rob Barbato. The show follows Cece, who after losing her hearing, learns to navigate school and new friends, all through the help of her superhero alter ego nam...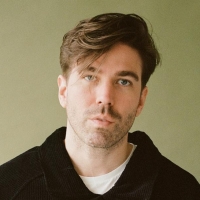 Swim Mountain Drops 'If' (Deluxe) feat. Laurel Halo & Foodman Remixes
by Michael Major - October 12, 2021
Swim Mountain has released a new Deluxe Edition of his self-penned and self-produced March 2020 If EP, featuring new remixes by Laurel Halo and Foodman. Listen to the new deluxe album and watch a new music video for 'Somebody New' now!...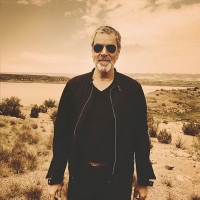 Former ARKITEX Frontman ROGOV Figures Out Meaning Of Life With "Love Is A Killer"
by A.A. Cristi - August 09, 2021
Canadian artist (and former frontman of 80s-era rockers ARKITEX) ROGOV describes a cautionary tale of the consequences of love in this re-imagined version of his alt-rock single, 'Love Is A Killer' - available now. ...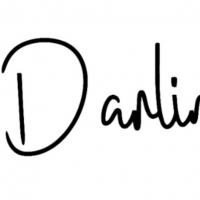 Darlinghurst Postpone Album Release
by TV News Desk - July 28, 2021
Darlinghurst's 7th single, a scorching duet between Pagan and Shannon Noll will be released to streaming platforms on 6 August and to radio on 24 August. ...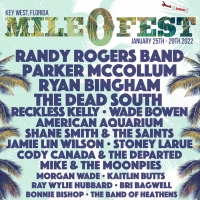 Mile 0 Fest Key West Confirms First Round of Artists For 2022
by Sarah Jae Leiber - July 23, 2021
Founded in 2017, Mile 0 Fest Key West brings the best of Americana and Red Dirt Music to the island paradise for five days of full-band performances, acoustic jam sessions and songwriter swaps from over eighty legendary, established, and emerging artists. We've got the full line-up for 2022. ...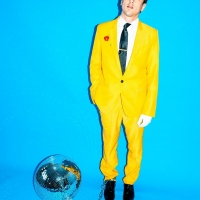 Paper Idol Shares 'Seen This All Before' Video
by Sarah Jae Leiber - June 28, 2021
After graduating university with a Neuroscience degree, Matan left medical-school ambitions behind to pursue music in LA. In under two years, he has released a string of singles and a four-track EP, multiple collaborations with forward-thinking dance artists....