| | |
| --- | --- |
| BIO: Platinum selling recording artist Ryan Cabrera picked up the guitar at the age of 16 which sparked his passion for writing music After spending night after night in bars, clubs, and any restaurant that would take him, he landed his first record deal. By 21 he was in the studio with his mentor Johnny Rzeznik (goo goo dolls) writing and producing his first major label debut Take It All Away. Cabrera quickly hit the road touring and hasn't stopped since. Currently he is in the studio working on a new album. | |
Latest Tweets
| | |
| --- | --- |
| 3/9 @ 6:16 AM | RyanCabrera - Streaming live from Nashville, this Friday (March 12th) on @sessionslive, performing my album "You Stand Watching"… https://t.co/CCuUYLJrXu |
| | |
| --- | --- |
| 3/5 @ 2:13 PM | RyanCabrera - https://t.co/u00GKNkirX https://t.co/jjOAk0EDHN |
| | |
| --- | --- |
| 3/1 @ 10:19 AM | RyanCabrera - Less than two weeks away! I'm performing my album "You Stand Watching" in its entirety, plus some other classic gem… https://t.co/QkIHrooAmL |
MORE TWEETS
Latest Articles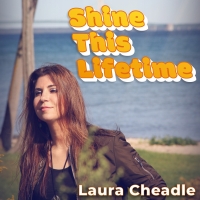 Laura Cheadle Releases Title Track 'Shine This Lifetime' To Her Forthcoming Album
by Stephi Wild - May 22, 2021
Written during the Pandemic, Cheadle says that it was important to her to remind herself - and others - that there is always hope, even in the darkest times. That's why the title track, and entire record, effuse a radiant, upbeat vibe that the artist describes as, at times, 'modern disco with powerf...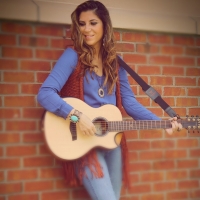 VIDEO: Singer-Songwriter Laura Cheadle Unveils Uplifting Video For Debut Single 'Everybody Say'
by Chloe Rabinowitz - March 19, 2021
With Spring right around the corner and the promise of brighter days ahead, critically-acclaimed pop/soul singer-songwriter Laura Cheadle has released the radiant new video for 'Everybody Say,' the first single from her forthcoming album Shine This Lifetime (Spring 2021)....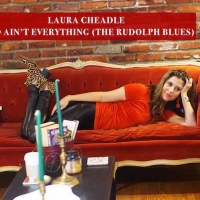 Laura Cheadle Gives The Gift Of Music This Season With Pair Of Original Holiday Songs
by Chloe Rabinowitz - December 09, 2020
Award Winning Singer Songwriter Laura Cheadle has but one wish for the holidays - to lift her fans' spirits and bring back the true meaning of Christmas. The self-proclaimed purveyor of positivity, has released a pair of seasonal songs and videos 'Christmas In My Life' and 'Red Ain't Everything' (Th...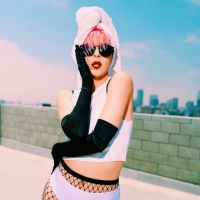 Alexa Villa Premieres 'Seriously Fierce' Video
by Sarah Jae Leiber - December 12, 2019
Los Angeles rock/pop artist Alexa Villa premieres the "seriously fierce" video for "Own It" on BlackBook.com, today. Released through Sign From The Universe Entertainment, "Own It" made its radio debut on Alternative 91x San Diego program "Loudspeaker"....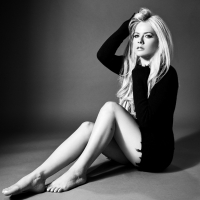 Avril Lavigne to Tour for the First Time in Five Years
by Abigail Charpentier - September 25, 2019
Parx Casino®, Pennsylvania's #1 casino, announces Avril Lavigne will bring her "Head Above Water" tour to the Philadelphia region on Friday, October 11, 2019. The performances will take place in the Xcite Center with doors opening at 7:00pm and showtime at 8:00pm. This show is the first time the "Sk...

Fremont Street Experience Announces Downtown Rocks Free Concert Series Lineup Additions
by Kaitlin Milligan - May 07, 2019
Downtown Rocks, the amplified concert series on Fremont Street Experience adds award-winning artists Eli Young Band, Collective Soul and I Love The 90's Tour featuring Vanilla Ice, Montell Jordan, All-4-One, Tone Loc and Coolio to its unparalleled roster of chart-topping talent from around the world...

Fremont Street Experience Turns It Up "One Louder" with Free Downtown Rocks Concert Series
by Tori Hartshorn - March 14, 2019
 Fremont Street Experience, the six-block entertainment district located in historic downtown Las Vegas, invites guests to turn it up "One Louder" and celebrate the return of Downtown Rocks with a powerhouse lineup featuring a diverse range of chart-topping talent from around the world. Music fans o...

Radio Legacy Caroline Kraddick Releases Second Single Co-Written With Ryan Cabrera & Nash Overstreet For Charity
by Tori Hartshorn - February 20, 2019
After her hugely successful debut single, singer-songwriter Caroline Kraddick, daughter of radio legacy Kidd Kraddick, is excited to release her second single, "Over."...

Go Behind the Scenes of Taylor Grey's New Single 'Poison'
by Caryn Robbins - January 23, 2018
Rising artist Taylor Grey has released a special behind the scenes video for her most recent single, Poison....

Taylor Grey Debuts Lyric Video for New Single 'Poison'
by Emily Bruno - November 30, 2017
Rising artist Taylor Grey has debut the official lyric video for her latest single, Poison. The 20-year-old Stanford sophomore delivers one of her most heartfelt songs, an emotionally evolved track that explores and exposes her vulnerability as a songwriter. Recorded at Pulse Studios, Poison was...

Jennifer Lopez, Marc Anthony & More Raise Over $35 Million for Disaster Relief from ONE VOICE: SOMOS LIVE
by Caryn Robbins - October 17, 2017
Marc Anthony, Jennifer Lopez, and Alex Rodriguez announced today that more than $35 million has been pledged collectively so far in connection with the Oct 14 special benefit concert telecast ONE VOICE: SOMOS LIVE! A CONCERT FOR DISASTER RELIEF,...
Esperanza Spalding & More Join Ed Sheeran For 'Give A Home' Global Concert Event
by Caryn Robbins - August 08, 2017
Musical artists from around the world including GRAMMY Award winners Esperanza Spalding, Jesse & Joy and Moby have just joined an acclaimed line-up to perform exclusive and intimate shows on September 20, 2017 as part of the global concert series, Give a Home, presented by Amnesty International and...