Latest Articles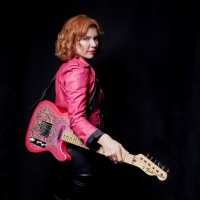 Sue Foley Releases 'Southern Men' From Upcoming Pinky's Blues Album
by A.A. Cristi - September 22, 2021
Stony Plain Records announces an October 22 release date for Pinky's Blues, the new album from award-winning blues guitarist/singer Sue Foley. ...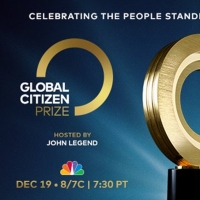 Elton John, Sesame Workshop, Black Lives Matter, & More to Be Honored at GLOBAL CITIZEN PRIZE Awards
by Sarah Jae Leiber - December 15, 2020
International advocacy organization Global Citizen today announced the winners of the 2020 Global Citizen Prize. ...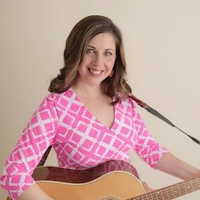 Stacey Peasley's 'Make It Happen!' Set for Release Feb. 12
by Sarah Jae Leiber - December 14, 2020
Boston's beloved family musician Stacey Peasley celebrates a positive message of empowerment, courage, and strength in her fifth kids' album, Make it Happen!, set for release on February 12, 2021.  ...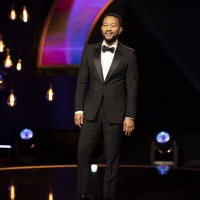 John Legend to Host the NBC GLOBAL CITIZEN PRIZE AWARDS
by Sarah Jae Leiber - December 08, 2020
NBC will air the two-hour special "Global Citizen Prize Awards" on Saturday, Dec. 19 at 8 p.m. ET/PT, hosted by John Legend, the EGOT-winning, critically acclaimed multiplatinum singer-songwriter and coach on "The Voice." ...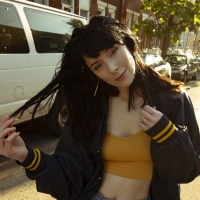 KITTY Releases CHARM AND MIRROR EP
by Kaitlin Milligan - June 26, 2020
KITTY has released her new album Charm and Mirror via her own label Pretty Wavvy....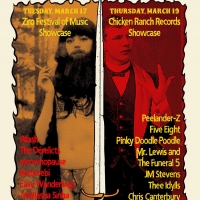 Chicken Ranch Records Partners with India's Ziro Festival of Music to Bring Two Nights of Music to SXSW 2020
by Kaitlin Milligan - March 02, 2020
Austin-based record label Chicken Ranch Records partners with India's Ziro Festival of Music for an 'Indie from India' showcase of bands, followed two nights later by the label's annual SXSW showcase.  ...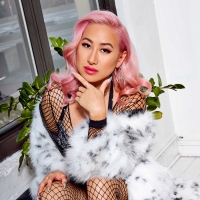 PINKY SWEAR Launches New Single 'Winning Team'
by Kaitlin Milligan - November 22, 2019
When KITTY launched Pretty Wavvy, her goal was not only to create a home for her own music but also cultivate artists she loves. Brooklyn powerhouse PINKY SWEAR now releases her debut single 'Winning Team' today across all digital platforms....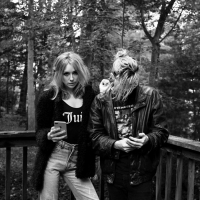 KITTY Announces PRETTY WAVVY Label; First Signings And Launch Events Detailed
by Kaitlin Milligan - October 17, 2019
KITTY, whose 'Rose Gold' album debuted at #9 on the Billboard Dance/Electronic Albums chart earlier this year, has announced the formation of PRETTY WAVVY. Formed in partnership with Regime Music Group, Pretty Wavvy will not only be the new worldwide home for Kitty and her various projects but will ...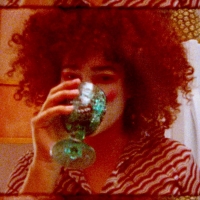 The Growlers Drop Single 'Try Hard Fool'
by Abigail Charpentier - September 09, 2019
Los Angeles-based rockers The Growlers drop their new track 'Try Hard Fool' today, the third single from their anticipated upcoming LP Natural Affair. Hot off their recent European tour - which included a stand-out set at the Green Man Festival in the UK - the band's winning new fans worldwide with ...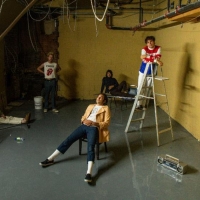 The Growlers Share New Single and World Tour Dates
by Abigail Charpentier - August 05, 2019
Los Angeles-based beach goths The Growlers return to the world's airwaves and highways with their new single 'Natural Affair' and their new 2019 World Tour. Since their Julian Casablancas-produced 2016 LP City Club, The Growlers have racked up legions of passionate fans around the globe, amassing 20...