Latest Articles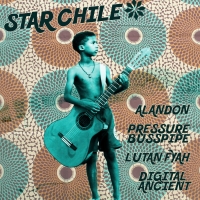 Lustre Kings Production Release 'Star Chile EP'
by Sarah Jae Leiber - November 02, 2020
On the Star Chile EP, Dancehall, Afrobeats and Reggae meet in an ethereal place on this future knocking release from Lustre Kings Productions....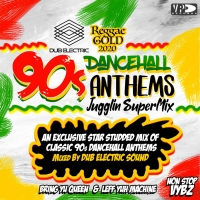 Dub Electric And Dj Lava Add To The Launch Of Reggae Gold 2020 With Exclusive New Music
by A.A. Cristi - September 18, 2020
Dub Electric and DJ Lava add to the launch of Reggae Gold 2020 with exclusive mixes for SoundCloud and Audiomack with a 90's Dancehall mix and a mix of the songs featured on this year's compilation.  ...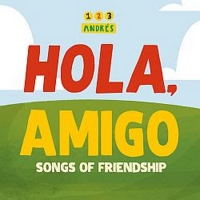 123 Andrés to Release HOLA, AMIGO: SONGS OF FRIENDSHIP Album
by Chloe Rabinowitz - August 18, 2020
o celebrate the 10th anniversary of the song, 123 Andrés will release a surprise digital album - Hola, Amigo: Songs of Friendship this Friday, August 21. ...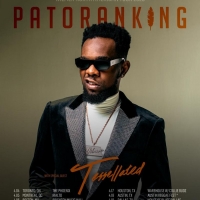 Patoranking Headlines First U.S. Tour
by Kaitlin Milligan - February 12, 2020
Nigerian artist Patoranking announces his first headlining North American tour in support of his sophomore album Wilmer, which was released last May and debuted at #5 on the U.S Billboard Reggae Album charts. With over 160 million YouTube views and a 6 million+ loyal fan following on Instagram, the...

Bunji Garlin, Fay Ann Lyons and Shenseea Rocked BET Experience Live
by Tori Hartshorn - June 26, 2018
This past weekend, the star-studded BET Experience Weekend hit the Staples Center in Los Angeles, leading into the BET Awards held Sunday June 24th. On Friday, July 22nd BET Experience Live featured VP Records artists Bunji Garlin and Fay Ann Lyons. The show also featured a special 25th anniversary ...

Major Lazer Debuts 'En La Cara' Featuring Karol G
by Danielle Kfare - January 12, 2018
Major Lazer debuts a Spanish language remix of their smash hit Sua Cara today featuring Colombian reggaeton star Karol G....

Major Lazer's J Balvin and Jillionaire-Starring Video for 'Buscando Huellas' Debuts Today
by Emily Bruno - December 13, 2017
Major Lazer shares a new video for Buscando Huellas today watch it here. Featuring J Balvinand Sean Paul, the track is taken from the global superstars' new EP, Know No Better....

Major Lazer Premieres Video for 'Particula' ft. DJ Maphorisa & More
by Caryn Robbins - October 12, 2017
Major Lazer's Johannesburg, South Africa-shot video for Particula - watch it here. Directed by South African filmmaker Adriaan Louw, the video features appearances from native South Africans Maphorisaand Nasty C, Nigerian rapper Ice Prince, and Nigerian-American recording artist Jidenna....

Felly Confirms Fall Tour And Select Support Dates With T-Pain
by Danielle Kfare - September 22, 2017
Rising hip-hop artist Felly confirms his tour dates this fall with shows including San Francisco, New York, Chicago, Atlanta, Denver, Los Angeles and more. The shows are in support of his latest studio album, Wild Strawberries, which was released last month via Cinematic Music Group....
VIDEO: Major Lazer's 'Sua Cara' Video Featuring Anitta and Pabllo Vittar Premieres
by Caryn Robbins - July 31, 2017
Major Lazer's video for "Sua Cara," featuring Brazilian superstars Anitta and Pabllo Vittar, is out now—watch it below! The video has been watch more than 13 million times since its live debut in Brazil yesterday, one of the biggest video launches of all time. Filmed in Morocco, the video was direct...
BACARDÍ and Major Lazer Launch Music Liberates Music
by Richard Best - June 07, 2017
Today, BACARDÍ and Major Lazer launch Music Liberates Music, a program designed to support the island music that inspires them by providing up-and-coming artists a chance to share their music with the world....