Latest Articles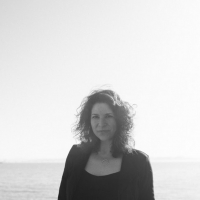 Kris Delmhorst Releases 'Wind's Gonna Find A Way' & Announces Album Release
by Kaitlin Milligan - June 16, 2020
You don't have to believe in anything mystical to feel the molecules around you shift just a little when you listen to Kris Delmhorst. Her songs shapeshift like breath turning to mist on a cold, clear night; the inner made visible....

String Quartet Ethel Celebrates the Circus at BAM 11/14-17
by Tori Hartshorn - October 16, 2018
As part of the string quartet's 20th anniversary season, ETHEL returns to BAM with Circus: Wandering City, a multimedia musical journey into the history of the iconic Ringling Bros. and Barnum & Bailey Circus that explores and honors the complex relationship between circus troupes, their performers,...

London Artist Kini Releases A ROOM OF ONE'S OWN Album Via Sublunar Society
by Tori Hartshorn - March 21, 2018
Swedish label The Sublunar Society is releasing the new double A-side single 'I Too Overflow/ Dudu (Play)' from London-based artist Kini simultaneously with the release of her debut album 'A Room of One's Own'....

ETHEL String Quartet Announces Winter/Spring Season
by Julie Musbach - December 19, 2017
String Quartet ETHEL, known for their enlivened playing and consistently groundbreaking redefinition of concert music, announces their upcoming Winter/Spring 2018 season. Described as an adventurous quartet with a rock band's zest by the New York Times and deemed a genre unto itself by the Villa...
Esperanza Spalding & More Join Ed Sheeran For 'Give A Home' Global Concert Event
by Caryn Robbins - August 08, 2017
Musical artists from around the world including GRAMMY Award winners Esperanza Spalding, Jesse & Joy and Moby have just joined an acclaimed line-up to perform exclusive and intimate shows on September 20, 2017 as part of the global concert series, Give a Home, presented by Amnesty International and...