Latest Articles
Henry Chadwick Releases New Song 'Never Say No'
by TV News Desk - August 22, 2019
Indie rock darling Henry Chadwick has unveiled the piano driven "Never Say No," the second single from his upcoming new EP, The President of Make Believe, due out this fall via Swoon City. Premiering the song with GLIDE Magazine, they describe, "[Never Say No] showcases Chadwick's skill in the great... (
more...
)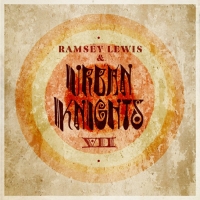 NEA Jazz Master Ramsey Lewis Announces URBAN KNIGHTS VII
by BWW News Desk - August 07, 2019
With a career spanning seven decades, 83 recordings and countless performances around the world, Mr. Ramsey Lewis has decided to curtail his future touring plans. In 2018 the three time Grammy winner and NEA Jazz Master prematurely announced his retirement as the challenges of the road were catching... (
more...
)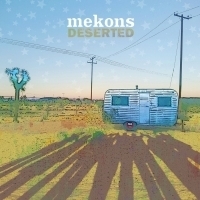 Mekons Launch New Music Video For IN THE DESERT
by BWW News Desk - June 05, 2019
British folk-punk collective the Mekons recently released a new album Deserted (ALBUM LINK) to critical acclaim from the likes of Guardian UK, Rolling Stone,  No Depression, Pitchfork, NPR Music, NPR Fresh Air, Billboard, Chicago Tribune, and Greil Marcus (also at Rolling Stone). ... (
more...
)

DC Jazz Festival Announces Nick Cannon to Host Finale Celebrating Great Masters of Jazz
by BWW News Desk - May 03, 2019
DC Jazz Festival (DCJF), with the only city-wide jazz festival in the mid-Atlantic region, today announced that Nick Cannon will host Great Masters of Jazz, on June 16 in the Kennedy Center Concert Hall. Co-presented by the DC Jazz Festival and the John F. Kennedy Center for the Performing Arts, wit... (
more...
)

Bang on a Can to Present 2019 People's Commissioning Fund Concert
by TV News Desk - January 29, 2019
On Wednesday, March 6, 2019 at 7:30pm, Bang on a Can will present the 2019 Bang on a Can People's Commissioning Fund (PCF) concert, one of the most anticipated and reliable launching pads for composers in New York and beyond. The performance is presented as part of Kaufman Music Center's Ecstatic Mu... (
more...
)

Project Rogue To Release Debut Album On DSN Music
by BWW News Desk - December 27, 2018
Texas rockers PROJECT ROGUE kick off the new year with the announcement of their signing to the DSN Music label, and the release of their new album 'A ROGUE NEW WORLD' this month.... (
more...
)