Latest Articles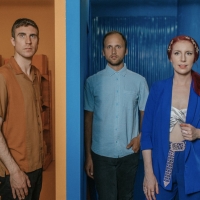 Moonchild Releases 'Tell Him' Collaboration With Lalah Hathaway
by Michael Major - January 06, 2022
Moonchild (Amber Navran, Andris Mattson, and Max Bryk) has released 'Tell Him' feat. Lalah Hathaway. The fifth album from the LA-based trio features singles "Too Good" and "You Got One feat. Alex Isley" alongside forthcoming collaborations with Rapsody, Tank and The Bangas, Ill Camille, Mumu Fresh, ...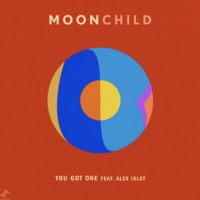 Moonchild Release New Single 'You Got One' Featuring Alex Isley
by Michael Major - December 01, 2021
After 10 years together, their new album 'Starfruit' showcases the respect, musical understanding, and love the trio have, both for each other and for the incredible list of collaborators featured on the album which, alongside Alex Isley, include Lalah Hathaway, Tank and The Bangas, Rapsody, Ill Cam...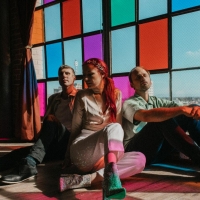 Moonchild Announces New 'Starfruit' Album
by Michael Major - November 01, 2021
LA-trio Moonchild (Amber Navran, Andris Mattson, and Max Bryk) announce new album 'Starfruit' out February 10th. Bringing a host of beautiful melodies and personal lyrics, 'Starfruit' features Lalah Hathaway, Alex Isley, Tank and The Bangas, Rapsody & others....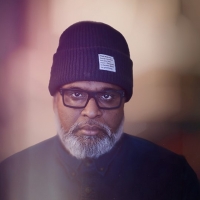 GRAMMY & JUNO Contributing Producer & Artist Chin Injeti Reveals Personal Ode In 'Sparrow'
by Stephi Wild - September 18, 2021
In an ode to 'letting go' and 'taking life as it comes,' multi-GRAMMY and JUNO Award-contributing, alt-hip hop and RnB artist Chin Injeti soars with this, his newest single, 'Sparrow' - available now....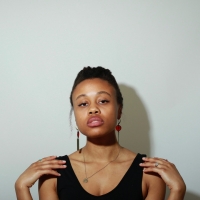 Brooklyn Artist Kristen Merritt to Release New Single 'Breathe'
by Chloe Rabinowitz - August 05, 2021
 Brooklyn-based neo-soul artist Kristen Merritt is back with her new single 'Breathe,' the final preview of her album, Joi, set for release on September 14th....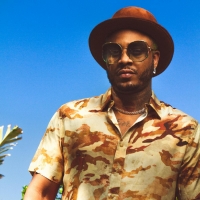 SPRNGBRK Shares New Video 'Pride'
by TV News Desk - June 08, 2021
SprngBrk has a lengthy track record of crafting hits for some of music's top tier artists like Trey Songz, Chris Brown, Fabolous, Ty Dolla $ign, G-Eazy, Gucci Mane, and many others....
Chris Pierce Will Release New Album 'American Silence'
by Sarah Jae Leiber - January 06, 2021
Coming February 26, 2021, Los Angeles soul singer Chris Pierce's new album, American Silence, has already gathered critical acclaim from NPR and Rolling Stone! ...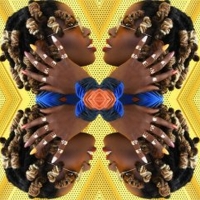 PJ Recruits Flo Milli For 'Element (Remix)'
by Sarah Jae Leiber - December 09, 2020
R&B powerhouse PJ recruits Flo Milli for her latest offering "Element (Remix)." The remix is available at all DSPs and streaming services today....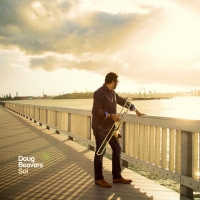 GRAMMY Winning Jazz Trombonist Doug Beavers Releases New Album SOL
by Chloe Rabinowitz - November 25, 2020
GRAMMY® Award-winning Doug Beavers is of the stature of NYC's top jazz aficionados who fearlessly push the boundaries of the genre itself while honoring the legends that have paved the way....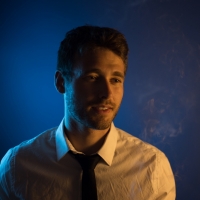 LA Millennial Crooner Luke Carlsen Debuts Jazz Single 'What'll I Do'
by Sarah Jae Leiber - October 16, 2020
During the pandemic, millions of people stayed home wondering what to do. LA-based millennial crooner Luke Carlsen used his time sheltering in place to record his first album (title TBA), which includes his debut single 'What'll I Do.'...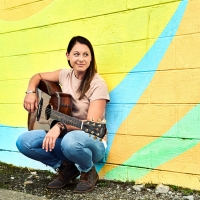 Beth Snapp's Inspiring New Single "Higher Love" Finds Hope On The Horizon
by A.A. Cristi - October 05, 2020
It can be easily argued - and successfully as well - that those songs that truly resonate are the ones that speak to our humanity and inspire us to peer well beyond the horizon. Beth Snapp's striking new single a cover of the Steve Winwood classic 'Higher Love' does just that. It's sung for a cause ...