Latest Articles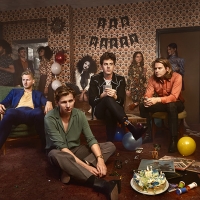 Circa Waves Release Fourth Studio Album SAD HAPPY
by TV News Desk - March 13, 2020
Today Circa Waves have released their fourth studio album Sad Happy, via Prolifica Inc /[PIAS]....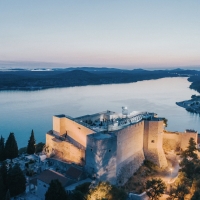 Dimensions Festival Announces Final Programme for 2020
by TV News Desk - February 04, 2020
Dimensions Festival completes its ambitious 2020 programme with the news that Underground Resistance Live, Ash Lauryn, Moritz Von Oswald, Batu, DVS1, JASSS, Voigtmann, Reiss, Youandewan, Huerta, Red Greg, Yak, Freakenstein, Charles Webster, LSDXOXO, Josh Cheon as well as new partners VBX, Love Muscl...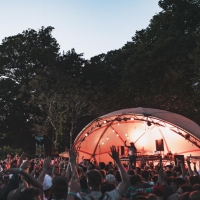 Gottwood Announce First Wave Of Acts For 2020 Including Nicholas Lutz, Helena Hauff, & More!
by TV News Desk - January 30, 2020
After celebrating its critically acclaimed 10 year anniversary in 2019, Gottwood returns to the beloved forest it calls home for another glorious party....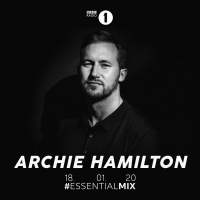 Archie Hamilton Delivers Eclectic Radio 1 Essential Mix
by TV News Desk - January 20, 2020
Setting his intentions for the new decade, Archie Hamilton steps up for his debut BBC Radio 1 Essential Mix which aired on 18th January....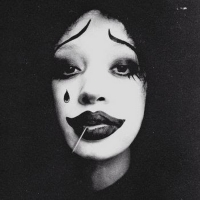 Circa Waves Announces New Album SAD HAPPY
by TV News Desk - November 20, 2019
CIRCA WAVES today announce their fourth studio album SAD HAPPY, due for physical release on March 13, 2020 via Prolifica Inc /[PIAS]. Pre-order here: https://circawaves.ffm.to/sadhappy...

Live Nation's Women Nation Fund Announces Funding For Three Female-Led Live Music Businesses
by TV News Desk - June 03, 2019
Live Nation Entertainment, the world's leading live entertainment company, today announced that its Women Nation Fund has selected three female-led businesses for its first round of funding: Tina Farris Tours, Conscious City Guide, and Kingdom of Mind. Launched in May 2018, the fund is an early-stag...

UB40 To Release First New Album In Five Years
by TV News Desk - February 18, 2019
For The Many is the Birmingham reggae veterans' nineteenth studio album - their first since 2013's Getting Over The Storm. It features UB40's founding members Robin Campbell (co-vocals/Guitar), Brian Travers (saxophone/keyboards), Jimmy Brown (drums), Earl Falconer (bass/keyboards/vocals) and Norman...

National Chorale to Present Beethoven's Symphony #9 This Friday, April 13
by TV News Desk - April 09, 2018
National Chorale, New York's premier professional choral company, under the Artistic Direction of Everett McCorvey, continues its 2017-2018 Season at Lincoln Center with Beethoven Symphony #9 on Friday, April 13, 2018 at 8pm at the David Geffen Hall at Lincoln Center for the Performing Arts, 10 Linc...

Lakeshore Records Releases ALTERED CARBON The Original Netflix Series Soundtrack This Friday 2/9
by TV News Desk - February 08, 2018
Lakeshore Records will release ALTERED CARBON - Original Netflix Series Soundtrack digitally February 9, 2018. The album features original music by Composer Jeff Russo (STAR TREK: DISCOVERY, FARGO). In addition to the original score, the album includes three songs including a cover of the Johnny Cas...