Latest Articles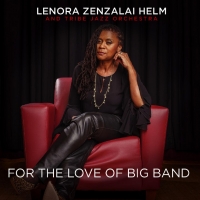 Lenora Zenzalai Helm Returns After Nine-Year Recording Hiatus with FOR THE LOVE OF BIG BAND
by Kaitlin Milligan - March 25, 2020
Nine years since her last recording hit the charts, Lenora Zenzalai Helmreturns to the recording industry with FOR THE LOVE OF BIG BAND (FTLOBB)featuring Tribe Jazz Orchestrain a unique approach to the music of the big band tradition.  Released on March 9 on Zenzalai Music, the new album is Helm's s...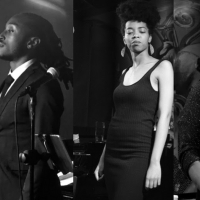 Minton's Playhouse Presents NEW YEAR'S EVE EXTRAVAGANZA!
by A.A. Cristi - November 18, 2019
Grammy honored JC Hopkins and his Biggish Band will be playing musical host at the legendary Minton's Playhouse for ringing in the New Year and no better place to do it than at the birthplace of bebop. The Biggish Band has backed a number of musical legends in its time including Norah Jones, Elvis C...

Sheila Jordan To Receive The Louis Armstrong Educational Foundation's 2018 Satchmo Award
by A.A. Cristi - September 26, 2018
The Louis Armstrong Educational Foundation proudly presents the 8th SATCHMO Award to: jazz vocalist and songwriter Ms. Sheila Jordan. LAEF is returning to the historic Alhambra Ball Room in Harlem, where swing dancers, big bands and jazz vocalists once reigned supreme – Friday October 12th 8:00 – 10...

Banjo Nickaru & Western Scooches To Release Second LP 6/15
by Tori Hartshorn - May 29, 2018
Banjo Nickaru & Western Scooches are likely the only band today infusing elements of Gullah-Geechee and world rhythms with folk traditions, Americana, New Orleans influences, and 1920s jazz. The forthcoming sophomore album, Get Us Out Of Fearland, due June 15, builds upon the multicultural exuberanc...

Progressive Jazz Vocalist Kristina Koller Releases Debut Album 'Perception'
by Caryn Robbins - October 16, 2017
Accomplished, New York-based, vocalist, composer and arranger Kristina Koller is proud to announce her arrival with the January 19th 2018 release of her debut album Perception ....