Latest Articles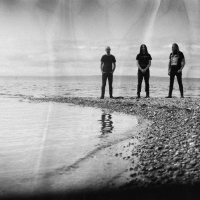 Bell Witch and Aerial Ruin Release New Single 'The Bastard Wind'
by TV News Desk - June 08, 2020
Renowned doom duo Bell Witch (Dylan Desmond and Jesse Shreibman) fully integrate themselves with dark folk elegist, Aerial Ruin (Erik Moggridge) on their collaborative new album, Stygian Bough Volume I....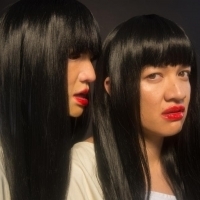 Sui Zhen Shares PERFECT PLACE Remixes by Roza Terenzi & Bell Towers
by BWW News Desk - July 25, 2019
Having recently announced her new album, Melbourne-based artist Sui Zhen is now sharing two remixes of the first single 'Perfect Place' by fellow Australians Roza Terenzi and Bell Towers. Sui Zhen's new album Losing, Linda is due Sept 27th via Cascine. ...

Bell Witch Release 'Mirror Reaper' Film Ahead Of European Tour
by BWW News Desk - November 15, 2018
Ahead of their upcoming European tour where they will perform their album Mirror Reaper in full, BELL WITCH, are streaming the album's accompanying video debuted in full via Kerrang! The 83-minute opus was released via Profound Lore to widespread acclaim in 2017 - a repress of the album is now avail...

DANZIG Set to Headline PSYCHO Las Vegas
by TV News Desk - March 27, 2018
The metal-god myth himself Danzig will be joining the already-stacked lineup headed to the desert this August for Psycho Las Vegas. Performing Danzig III: How the Gods Kill in its entirety, this appearance is another addition to Psycho's history of hosting mind-blowing, head-banging headlining perfo...
Adele, Beyonce Among 59th GRAMMY AWARD Nominees; Full List!
by BWW News Desk - December 06, 2016
This morning, The Recording Academy and 2016 GRAMMY Best New Artist, Meghan Trainor, kicked off this year's GRAMMY Awards nominations by revealing nominees in the four General Field categories (Best New Artist, Record Of The Year, Song Of The Year, and Album Of The Year) live on 'CBS This Morning....