Scoop: ABC News' '20/20' Presents Two-Hour Documentary THE DROPOUT on Silicon Valley Star Elizabeth Holme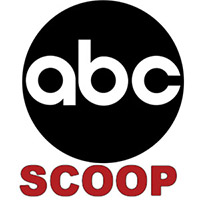 After a three-year investigation by ABC News Chief Business, Technology and Economics correspondent Rebecca Jarvis, "20/20" and "Nightline" present " The Dropout ," a documentary on the captivating story of SILICON VALLEY star Elizabeth Holmes and her technology company, Theranos.

Once the youngest, self-made female billionaire, Holmes' company and its nearly $10 billion valuation came CRASHING down amid accusations of massive fraud. In "The Dropout," Jarvis chronicles the twists and turns of Holmes' RISE and fall, featuring exclusive interviews with and deposition tapes from central figures of the story. After a special preview on " NIGHTLINE " in January and on the heels of the No. 1-ranked ABC News podcast , the special event debuts as a two- hour "20/20" on Friday, March 15 (9:00 - 11:00 p.m. EDT), on The ABC Television Network.

"The Dropout" features the first sit-down interview with Jeff Coopersmith, the attorney representing Ramesh "Sunny" Balwani, former Theranos president and COO; and access to deposition tapes of key players including Holmes, Balwani, Theranos board members Bill Frist, Gary Roughead, Robert Kovacevich; Theranos WHISTLEBLOWER Tyler Shultz and more. The special also features Jarvis' exclusive broadcast interview with Pallav Sharda, a patient speaking out about inaccurate test results he received through Theranos; plus interviews with former Apple executive and Theranos board member, Avie Tevanian, journalists, and former Theranos employees and investors.

Holmes, a Stanford University dropout, created Theranos, which was lauded as a revolutionary bio- technology company that claimed to perform hundreds of blood tests from a drop or two of blood. But following questions about the company's validity, Theranos began to disintegrate. Holmes and Balwani were charged with "massive fraud" by the U.S. Securities and Exchange Commission (SEC). Just last year, Holmes reached a settlement with the SEC, which included a $500,000 fine. She was STRIPPED of her control of the company and barred from serving as an officer or director of a public company for 10 years. Theranos and Holmes admitted no wrongdoing as part of the settlement with the SEC.

The U.S. Department of Justice alleges they perpetrated multimillion-dollar schemes to defraud investors, doctors and patients. They have both pleaded not guilty but face up to decades in prison if convicted.
ABC Documentary on Elizabeth Holmes and Theranos
A co-production between "Nightline" and "20/20," the special on the RISE and fall of Elizabeth Holmes and her company, Theranos, is part of the "20/20" two-hour documentary programming, featuring brand-new interviews with key players in some of the biggest newsmaker stories in recent American history. The original eight-week two-hour programming lineup has been extended to 15 weeks and will run through April 12. Since the two-hour documentaries premiered Jan. 4, "20/20" has been Friday's No. 1 newsmagazine each week in all key demos: Total Viewers, Adults 18-49 and Adults
25-54. "20/20" is anchored by David Muir and Amy Robach. David Sloan is senior executive producer. Steven Baker is executive producer for "Nightline."