Latest Articles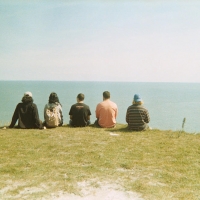 Gouge Away Celebrate One-year Anniversary of Sophomore LP with New Music Video
by TV News Desk - October 30, 2019
In honor of the one-year anniversary of their universally acclaimed sophomore LP Burnt Sugar, Florida punks Gouge Away have reworked their b-side hit "Stray." The track flaunts the softer side of Gouge Away —  gauzy vocals, warbly guitar leads, and dreamy melodies— and today, they've unveiled their ... (
more...
)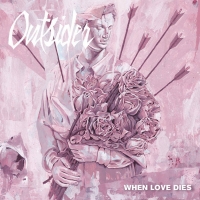 Outsider Unveil Full Stream and Track-by-Track Ahead of EP Release and Tour
by BWW News Desk - July 31, 2019
OUTSIDER will release their debut EP entitled 'When Love Dies' via Flatspot Records on Friday and immediately hit the road. You can hear the full album ahead of release and read a track-by-track rundown from the band (see New Noise premiere). ... (
more...
)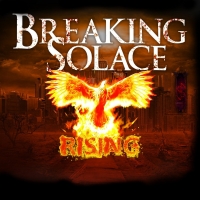 Breaking Solace Premiere Lyric Video for Single THROW DOWN
by BWW News Desk - July 30, 2019
Powerhouse Modern Rock band BREAKING SOLACE have premiered their official lyric video for single 'Throw Down' today on PureGrainAudio.com. The band will release their EP Rising on August 2nd and is currently on tour with Bobaflex and Artifas (Dates below).... (
more...
)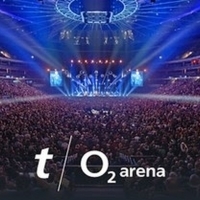 Ticketmaster Signs As Official Ticketing Partner Of O2 Arena Prague
by TV News Desk - July 23, 2019
Ticketmaster Czech Republic (Ticketmaster Česká republika, a.s.), a live Nation Entertainment company, has become the official ticketing operator of O2 arena Prague, as part of a new partnership announced today.... (
more...
)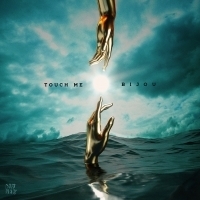 Arizona native BIJOU Releases 'Touch Me'
by TV News Desk - July 22, 2019
Fusing a seductive vocal with a driving bassline, Arizona house music producer BIJOU blesses Dim Mak with a deep late-night floor-filler, 'Touch Me.'... (
more...
)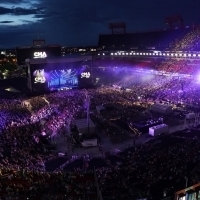 CMA Fest Delivers Epic Surprise Performances And Sold Out Crowds
by BWW Staff - June 10, 2019
Four straight days of sold-out shows and capacity crowds, as well as surprise performances and collaborations, made the 48th annual CMA Fest one for the record books. At Nissan Stadium, Lil Nas X created one of the festival's most talked-about moments Saturday night, joined by Billy Ray Cyrus and re... (
more...
)

Culture Abuse Share New Track WAR TIME DUB Ahead Of North American Tour
by BWW News Desk - June 04, 2019
After spending a majority of 2018 on the world's stages alongside Nothing, Green Day, The Bronx, and more, Culture Abuse are conquering the open road yet again—this time, for their first-ever full headlining North American tour. On the heels of kickoff, Culture Abuse have dropped another new single,... (
more...
)

T Bone Burnett Gives Keynote Speech at 2019 SXSW
by TV News Desk - March 14, 2019
Multiple Grammy and Oscar winning artist, musician and producer T Bone Burnett gave a thought provoking keynote speech at SXSW today, warning of the current dangers of the dominance of digital monopolies like Google and Facebook, while championing the value of the independence of artists. See below ... (
more...
)
BWW Interview: THE DEAD SOUTH Charms North America and Europe With Bluegrass, Banjo, Guitar and Grit
by Cindy Sibilsky - February 06, 2019
BWW Review: THE DEAD SOUTH Charms North America and Europe With Bluegrass, Banjo, Guitar and Grit... (
more...
)

Savage After Midnight Prepares for Release of '11:59' EP with Tour Dates
by TV News Desk - January 28, 2019
Dogged perseverance and unyielding determination are qualities shared by countless bands struggling to break out from their hometown club scene and onto the arena stage.  Memphis, Tennessee quintet Savage After Midnight have exhibited far more patience and dedication than most. They are gearing up f... (
more...
)

Slum Summer Debut New Single TRAMPOLINE From Upcoming Album
by BWW News Desk - November 28, 2018
Slum Summer is a San Diego based indie rock/pop band, formed in 2016 by two British and two American musicians. A special relationship: a special new band.... (
more...
)