Latest Articles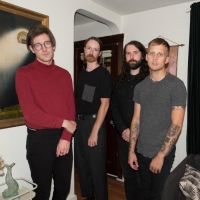 BLESSED Share New Track & Video 'Centre'
by TV News Desk - February 02, 2021
Canadian art-rock band Blessed - comprised of Drew Riekman, Reuben Houweling, Jake Holmes, and Mitchell Trainor - recently announced their forthcoming EP iii, set for release on February 19th, 2021 via Flemish Eye Records....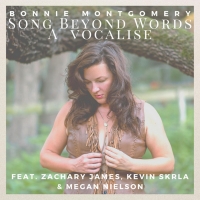 Bonnie Montgomery & Zachary James Release 'Song Beyond Words, A Vocalise'
by BWW News Desk - December 07, 2020
Award-winning singer/songwriter Bonnie Montgomery is widely lauded as enthusiastically for her polished parlor songs as she is for her lawless country barnburners....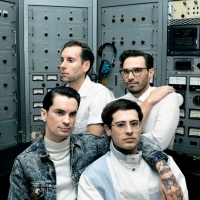 Suburban Living Share New Single 'Indigo Kids'
by TV News Desk - June 15, 2020
Philadelphia-based dream pop band Suburban Living are back with a new track, 'Indigo Kids', the third single off their upcoming album, How to Be Human. ...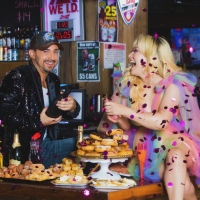 Hasting & Co. Release Video for 'Brunch Drunk'
by TV News Desk - February 17, 2020
Polarizing pop-country duo Hasting & Co. released the video for their latest single "Brunch Drunk" this weekend, produced and directed by Logen Christopher of Stormlight Pictures. The vibrant visual, featuring infamous former Bachelorette contestant Jed Wyatt (and a whole lot of champagne), premiere...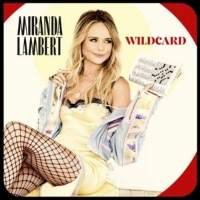 Miranda Lambert's 'Wildcard' is Out Today
by TV News Desk - November 01, 2019
Arriving to raucous critical acclaim, superstar Miranda Lambert's latest studio album Wildcard is released today on Vanner Records/RCA Nashville....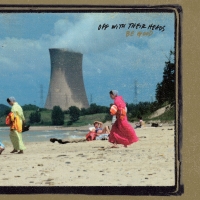 Off With Their Heads New Album BE GOOD Out Now
by TV News Desk - August 16, 2019
Off With Their Heads' fifth studio album, Be Good is available now. Produced by frontman Ryan Young, the album was recorded at Minneapolis studio The Hideaway with additional recording done at Pachyderm Studios, a mid-century mansion where Nirvana recorded In Utero. ...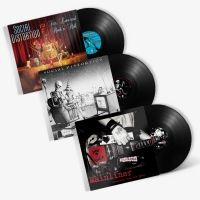 Craft Recordings To Reissue 3 Social Distortion Albums On Vinyl
by TV News Desk - August 14, 2019
This fall, Craft Recordings will reissue three titles fromSocial Distortion's independent catalog on vinyl. Set for a September 27th release, the LPs include the band's 1983 debut, Mommy's Little Monster, their 2004 studio album, Sex, Love and Rock 'n' Roll, and 1995's Mainliner (Wreckage From the P...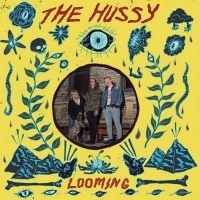 Dirtnap Records Announces New LP from the Hussy
by TV News Desk - July 18, 2019
Dirtnap Records is proud to announce the release of Looming, the new full-length LP from the Hussy....

Jäh Division Announces 'Dub Will Tear Us Apart... Again' Reissue
by TV News Desk - November 20, 2018
Jäh Division (members of Oneida, Home) are excited to announce Dub Will Tear Us Apart... Again, the reissue of their 2004 debut album featuring psychedelic dub reggae versions of Joy Division classics (due January 25, 2019 via Ernest Jenning Record Co.). The reissue is a deluxe version of the origin...

VIDEO: RZA, GZA & Ghostface Killah Trash-Talk Mars in 'Wu Tang in Space Eating Impossible Sliders'
by Stage Tube - October 18, 2018
The second episode of 'Wu Tang in Space Eating Impossible Sliders' has premiered. The latest episode of the web series-starring RZA (having uploaded his consciousness into the computer RZA 9000), GZA and Ghostface Killah answering viewer questions as they explore outer space and eat the new vegan-fr...

Third Man Records Releases Tanzania Albinism Collective's Debut 7' Single
by BWW News Desk - October 12, 2018
Today, Third Man Records is proud to release the Tanzania Albinism Collective's debut 7' single,'White African Power (We Live In Danger)' b/w 'Stigma, Everywhere.' The Tanzania Albinism Collective is comprised of former non-musicians who have never previously been allowed the freedom to sing due to ...

David Nail and The Well Ravens Debut Album ONLY THIS AND NOTHING MORE Out Now
by BWW News Desk - September 14, 2018
Chart-topping songwriter and Grammy-nominated artist David Nail has spent the last decade leaving his unique mark on modern country music. Now he begins a new chapter with his collective new project called David Nail and The Well Ravenswhose debut album Only This and Nothing More was released today ...