BIO:

Walk Off The Earth is an unconventional, multi-talented five-piece musical phenomena that is currently taking the world by storm. Based in Burlington, Ontario (just outside of Toronto), their brilliant 5-people-playing-one-guitar interpretation of Gotye's "Somebody That I Used To Know" recently exploded on Youtube garnering well over 35 million views in under 2 weeks. The massive fan response quickly drew attention to their collection of innovative songs and videos spanning their last 5 years and generated an unprecedented flood of media interest. New fans from around the world immediately fell in love with the band's organic, independent, sincere and honest original songwriting, cover interpretations and beautifully filmed videos. For the past 5 years, the band has built a massive following of dedicated fans from around the world through their unique and heartwarming approach to songwriting, filming and constant, open interaction with everyone their music touches. The chemistry between the members of Walk Off The Earth is undeniable. Marshall, Sarah and Gianni's individual vocal stylings mesh seamlessly with Taylor's haunting harmonies and keys all the while soaring over epic melodic arrangements held together by Joel Cassady's driving and prolific percussion work. Their independent spirit, unstoppable work ethic and awe-inspiring creativity has catapulted Walk Off The Earth into new and uncharted waters with only bigger and better things on the horizon.
Latest Tweets
| | |
| --- | --- |
| 2/3 @ 9:56 AM | WalkOffTheEarth - Attention WOTElings! Have you learned the lyrics to 'My Stupid Heart' yet? Support us by streaming and saving here:… https://t.co/shoeN8M04E |
| | |
| --- | --- |
| 2/1 @ 11:34 AM | WalkOffTheEarth - We are thrilled to announce @RomeoEats Vol 2. has been nominated for Children's Album of the Year at the 2023 JUNO… https://t.co/NVIa2vxDGb |
| | |
| --- | --- |
| 1/29 @ 11:12 AM | |
MORE TWEETS
Latest Articles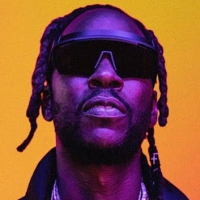 2 Chainz To Host Amazon Music Live Concert Series
by Michael Major - October 17, 2022
Amazon Music Live announces a new weekly livestreamed concert series featuring the biggest artists performing their latest hits live, hosted by 2 Chainz. Airing on Prime Video following Thursday Night Football, music and sports fans will come together for Thursday night's new destination for the hot...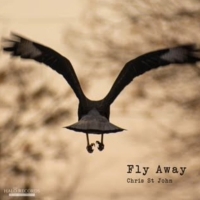 Chris St. John Set to Release Full-Length Album FLY AWAY
by Marissa Tomeo - April 10, 2022
Chris St John has been on a whirlwind journey. Having been a singer songwriter and guitar player for decades, and he recently decided to share his music with the world, rattling off hit after hit on the International and United States independent charts. He began his formal music career by producing...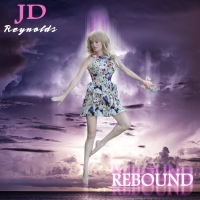 Country Singer JD Reynolds Unveils Lyric Video for 'Rebound'
by Marissa Tomeo - March 30, 2022
 Country singer/songwriter JD Reynolds takes a walk down memory lane with the release of her lyric video for her latest single, "Rebound." Reynolds is pictured strolling along on her beautiful property in Australia, holding her dress and high heels that once used to mean so much to her. Eventually l...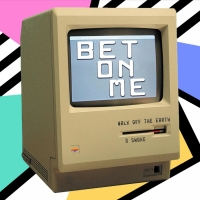 Walk Off the Earth Recruit D Smoke for New Single 'Bet On Me'
by Michael Major - March 18, 2022
Walk off the Earth has recruited two-time GRAMMY-nominated rapper, philanthropist, and entrepreneur D Smoke – who gained global notoriety in 2019 as champion and undisputed breakout star of Netflix's Rhythm + Flow and has since worked with SiR, Snoop Dogg, John Legend, and Ty Dolla $ign – for their ...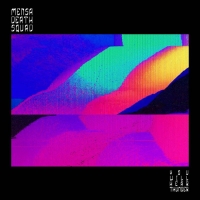 Mensa Deathsquad to Release 'You Will Hear Thunder' Album Title Track
by Michael Major - March 08, 2022
Out TODAY "You Will Hear Thunder" is the latest single off the full-length album You Will Hear Thunder following singles "Light," "Riot of the Rebel Angels," and "Chin Up, Eyes Wide Open." You Will Hear Thunder is the third Mensa Deathsquad album following Cyclist and Patient Zero. Listen to the new...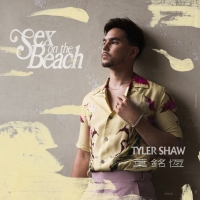 Tyler Shaw Turns Up the Heat With Star-Studded Visual for 'Sex on the Beach'
by Sarah Jae Leiber - July 14, 2021
Full cameo list: BeautyByNate, Brad Sousa, Cayla Bliss, Crash Adams, Devo, Lindsay Aquin, Matt & Omar, Miss Meghan Robinson, Moose Bendago, Myah Elliot, Olivia Lunny, Roxy Earle, Sopearin, Spencer West, The Beaches, Ty Bridgwater, Tynomi B....