Latest Articles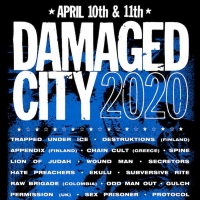 Damaged City Fest 2020 Announces Initial Lineup
by TV News Desk - February 27, 2020
DAMAGED CITY is a celebration of hardcore and punk from all over the world. This year's 8th annual festival takes over D.C. from April 10 - 11. 2020 highlights include TRAPPED UNDER ICE, Finland's 80's punk legends DESTRUKTIONS and APPENDIX, CHAIN CULT from Greece, UK's PERMISSION, LION OF JUDAH, LA...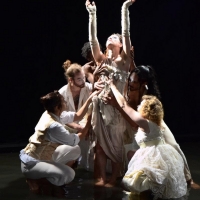 Amanda Palmer Shares New Video For DROWNING IN THE SOUND
by BWW News Desk - August 08, 2019
Amanda Palmer has shared the official music video for "Drowning In The Sound," which is lifted from her recently released album There Will Be No Intermission, her first solo record in seven years. The track addresses everything from climate change and the #MeToo movement to fake news, the internet a...

Meg Myers Channels Her Inner Powers In JEALOUS SEA Video
by BWW News Desk - October 09, 2018
Meg Myers arrives to today with her brooding and powerful visuals for her song, 'Jealous Sea,' premiering exclusively on Refinery29....