Latest Articles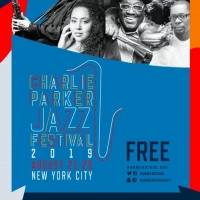 City Parks Foundation Presents: 27th Annual Charlie Parker Jazz Festival
by BWW News Desk - August 08, 2019
City Parks Foundation's SummerStage is proud to announce the 27th Anniversary celebration of the Charlie Parker Jazz Festival. In the world of modern music, few figures loom as large or cast as long a shadow as saxophonist Charlie 'Bird' Parker, celebrated as a bebop pioneer and for bringing jazz in... (
more...
)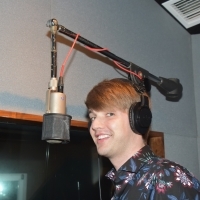 Photo Coverage: Mark William Records 'Come Croon With Me'
by Genevieve Rafter Keddy - July 26, 2019
Broadway World's own Genevieve Rafter Keddy dropped by East Side Sound to capture the recording session of 'Mark William: Come Croon With Me', which will be available this fall on all music streaming services and on CD through Amazon.com Mark William has enjoyed a season full of sold-out perf... (
more...
)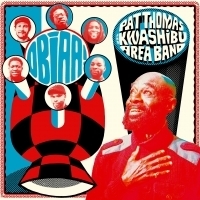 Strut Records Set To Release Pat Thomas & Kwashibu Area Band's OBIAA!
by BWW News Desk - July 24, 2019
A new track from Pat Thomas with Kwame Yeboah and Ben Abarbanel-Wolff from Kwashibu Area Band, 'Onfa Nkosi Hwee' warns that stubborness and arrogance lead to dead ends. If you are stubborn, fumbling and messing things up, it won't get you anywhere. Boasting, showing off and bragging on social media ... (
more...
)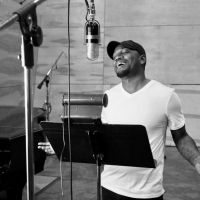 Tony Jackson Returns to the Grand Ole Opry
by TV News Desk - July 24, 2019
One of the most talked about singers in Nashville today, Tony Jackson, will return to perform at the Grand Ole Opry on Wednesday, July 24, 2019 at 7 p.m. CST. ... (
more...
)
Gaby Alter to Celebrate Release of YES GABRIEL Album at Rockwood Music Hall
by BWW News Desk - June 12, 2019
Nobody Loves You and Band Geeks composer-lyricist Gaby Alter celebrates the release of his band Yes Gabriel's new album with a special show at Rockwood Music Hall Stage 2, on July 10th at 8 pm (196 Allen Street in Manhattan.) The band features Broadway pit musicians Alec Berlin (guitarist for Come F... (
more...
)
American Black Film Festival Announces the Emerging Directors and Music in Motion Showcase Selections
by TV News Desk - May 21, 2019
The Emerging Directors and Music in Motion Showcase selections have been announced for the 23rdAnnual American Black Film Festival (ABFF), taking place June 12-16 in Miami.  These programs were launched with the aim of increasing diverse representation in the entertainment industry and are set to sc... (
more...
)
France Rocks SummerFest Kicks Off June Music Month
by TV News Desk - May 08, 2019
Music Fans around New York City look forward to another great Summer of cutting edge French Made Sounds when France Rocks Summer Fest returns.... (
more...
)
CMA Fest Reveals Lineup For Additional Free Daytime Stages
by TV News Desk - April 30, 2019
 CMA Fest has revealed the lineups for three daytime stages that are free to the public during the four-day festival in June. Chevy Breakout Stage at Walk of Fame Park, Maui Jim Broadway Stage at Bridgestone Plaza and Nashville Acoustic Corner Stage will feature over 110 performances Thursday, June ... (
more...
)