Latest Articles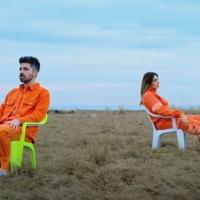 Felix Cartal and Sophie Simmons Share Music Video For 'Mine'
by BWW News Desk - July 17, 2020
Platinum hit producer Taelor Deitcher aka Felix Cartal and Sophie Simmons share the video for their single, 'Mine'....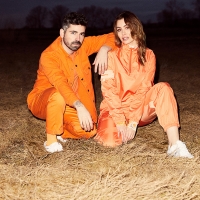 Felix Cartal Joins Forces With Sophie Simmons On New Single 'Mine'
by BWW News Desk - March 23, 2020
Taelor Deitcher aka Felix Cartal joins forces with Sophie Simmons, on their latest single, 'Mine' via Physical Presents. The single was premiered via Wonderland Magazine as well as the tastemaker Youtube channel Mr Suicide Sheep. Felix Cartal was named by Billboard as one of 13 Dance Artists who Dom...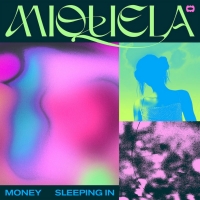 Miquela Shares New Songs MONEY and SLEEPING IN
by BWW News Desk - July 31, 2019
Today, Miquela shares two songs, 'Money' and 'Sleeping In.' The latter boasts the talents of PC Music-signee Danny L Harle, Frank Ocean-collaborator Vegyn and Sophie Simmons, while 'Money' features Chris Wallace and Nisha Asnani on production duties....

Disco Killerz & Liquid Todd Release CHANGES Remix EP, Out Now Via Crowd Records
by BWW News Desk - May 29, 2018
Not even two months removed from the single's original release, New York-based duo Disco Killerz and dance music veteran Liquid Todd just received the remix treatment for their fourth collaboration, 'Changes' featuring vocalist Sophie Simmons. Out now on Crowd Records, a NYC-based indie dance label ...

Different Heaven Reveals New Single 'Live At Night' feat. Sophie Simmons
by BWW News Desk - December 04, 2017
'Live At Night' is a soft deep house track that combines electro-synth layers with a rich and hypnotic bassline. The Seville-based producer utilises a warm melody across the release, underpinned by the dreamy, wistful vocals of Sophie Simmons, daughter of famous rock star Gene....

The Kiss Kruise to Rock Again in 2018
by BWW News Desk - November 13, 2017
America's #1 Gold Record Award winning group of all time and iconic Rock and Roll Hall Of Famers, KISS have once again partnered up with the industry leaders in music festivals at sea, Sixthman to announce the upcoming voyage of The KISS Kruise VIII....
YELLOW CLAW Announces 'Los Amsterdam' w New Single 'Good Day' ft DJ Snake & Elliphant
by BWW News Desk - February 24, 2017
The upcoming album LOS AMSTERDAM--due out April 7 on Mad Decent--is where the sound of future music lives, somewhere between YELLOW CLAW's native city (Amsterdam) and their second home (Los Angeles). Two songs from the album--'Invitation' and 'Love & War,' both featuring Yade Lauren--have already be...