Latest Articles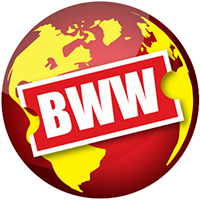 International Music Icons To Perform Global Stay Well Concert Promoting Illness Prevention
by Alexa Criscitiello - May 20, 2020
Music legends Chick Corea, Mark Isham, Greg Camp and chart-toppers from six continents come together-virtually-for the Stay Well Concert hosted by actress Erika Christensen (Parenthood) and presented by the Scientology Network. The music special will be broadcast on Thursday, May 21, at 8pm EDT/ PDT...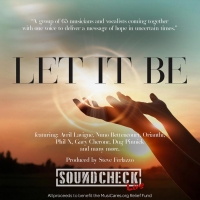 Soundcheck Live Releases Multi-Artist Cover of 'Let It Be' to Benefit MusiCares Relief Fund
by Kaitlin Milligan - May 12, 2020
With the support of the MusiCares Foundation, the team behind Soundcheck Live is bringing together 68 of the brightest stars in the music world to deliver a stirring performance of "Let It Be" for a good cause....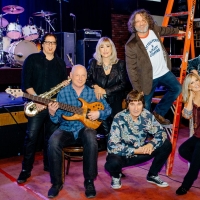 Mad Dogs & The Englishman Will Play The Cannery in March
by Sarah Jae Leiber - February 12, 2020
Cannery Casino Hotel will bring various top entertainers to The Club in March, including "Mad Dogs & The Englishman – Tribute to Joe Cocker," funk band WAR, R&B and jazz singer-songwriter Jeffrey Osborne and rock bands LIT & Marcy Playground. Guests can also enjoy free live entertainment at Pin-Ups ...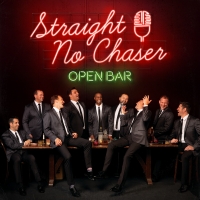 Straight No Chaser Announces Spring 2020 Tour Dates
by Kaitlin Milligan - November 04, 2019
Chart-topping a cappella group Straight No Chaser today announced a new leg of their "Open Bar" tour in the spring of 2020....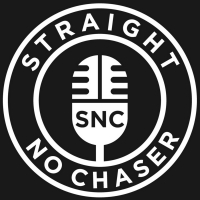 Straight No Chaser Launches Imprint with WMG's Arts Music Division
by Kaitlin Milligan - October 15, 2019
Chart-topping a cappella group Straight No Chaser has announced the formation of their own label imprint, SNC Records, in partnership with Warner Music Group's Arts Music division.  In line with Arts Music's focus on genres outside of the mainstream, SNC Records' focus will be on holiday music and a...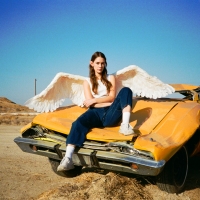 Anna of the North Reveals Sophomore Album, Out this October
by Abigail Charpentier - September 04, 2019
Today, Anna of the North shares an infectious new single, 'Dream Girl,' and announces the release of her forthcoming sophomore album, out October 25th! The effervescent track blends Anna's idyllic, hypnotic vocals over saccharine melodies as she sings refreshingly honest lyrics. Alongside the track ...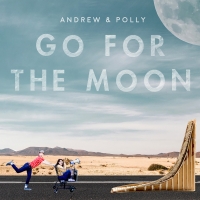 Award-Winning Andrew & Polly 'Go For the Moon' On Fifth Album For Kids & Families
by Sarah Jae Leiber - August 19, 2019
Award-winning children's music duo Andrew & Polly "go for the moon" with their most adventurous sonic endeavor yet. Their fifth album, Go for the Moon, is set for lift-off on September 27, 2019....

Fremont Street Experience Announces Downtown Rocks Free Concert Series Lineup Additions
by Kaitlin Milligan - May 07, 2019
Downtown Rocks, the amplified concert series on Fremont Street Experience adds award-winning artists Eli Young Band, Collective Soul and I Love The 90's Tour featuring Vanilla Ice, Montell Jordan, All-4-One, Tone Loc and Coolio to its unparalleled roster of chart-topping talent from around the world...

Troye Sivan, Cashmere Cat, Joji Join We The Fest Lineup
by Kaitlin Milligan - April 10, 2019
We The Fest, South East Asia's #1 festival for music through to fashion, food and the arts, today make further additions to its burgeoning lineup of artists carefully selected from the very top of their respective genres. With the current titans of pop, hip-hop, bass and indie all on show, festival ...

Fremont Street Experience Turns It Up "One Louder" with Free Downtown Rocks Concert Series
by Tori Hartshorn - March 14, 2019
 Fremont Street Experience, the six-block entertainment district located in historic downtown Las Vegas, invites guests to turn it up "One Louder" and celebrate the return of Downtown Rocks with a powerhouse lineup featuring a diverse range of chart-topping talent from around the world. Music fans o...

Joey Stuckey Releases New Full Length Album 'In The Shadow Of The Sun'
by Kaitlin Milligan - February 08, 2019
When blind guitar legend Joey Stuckey gives inspirational talks about overcoming odds and helping people define success on their own terms, he's big on the concept of living a life of intention. Yet when the veteran blues rocker booked his progressive Americana trio into the legendary Sun Studio for...

Noel Gallagher's High Flying Birds, George Ezra and Biffy Clyro to Headline the 2019 Isle of Wight Festival
by Kaitlin Milligan - January 23, 2019
Following last year's momentous 50th anniversary celebrations, The Isle of Wight Festival today announces the first artists for the 2019 event, which kicks off the British festival season on  13th - 16th June....

Smash Mouth, Darryl 'DMC' McDaniels and Kool Keith Release 'UNITY'
by Kaitlin Milligan - November 01, 2018
 Sometimes, Social Media can bring together the best of the best in unusual ways at the perfect time. Oglio Records was pleased in this particular case when Smash Mouth and their guitarist Greg Camp connected with rapper Kool Keith via Twitter. This eventually led to an ongoing private messaging str...

Highlights From SATURDAY NIGHT LIVE'S Weekend Update with Colin Jost and Michael Che
by Tori Hartshorn - October 01, 2018
"WEEKEND UPDATE" ANCHOR COLIN JOST – "Judge Brett Kavanaugh and Dr. Christine Blasey Ford appeared Thursday in front of the Senate Judiciary Committee in a classic debate of 'she said, he yelled.' Based on his testimony, I guess Kavanaugh thought the hearing was about whether he was cool in high sch...